Rating out of 5: 5
Source: Walkhighlands
Reasons:
With being the only Scottish listed peak of the main Cheviot range the Windy Gyle has long been on my to do list. Having done The Schil earlier and loved the great views over the Borders so I did with the Windy Gyle, located exactly on the Scottish-English border the route takes you up on English soil which was probably the only part I didn't like that much. However, if you are like me, you can also head up on the Scottish side, simply don't cross the fence in the first place.
What must be said about the Scottish side is, that there is no clear path and where you have stone panels on the ground on the English side, which are a great support with the boggy sections, you don't have any such help on the Scottish side (which was why I still took the English side).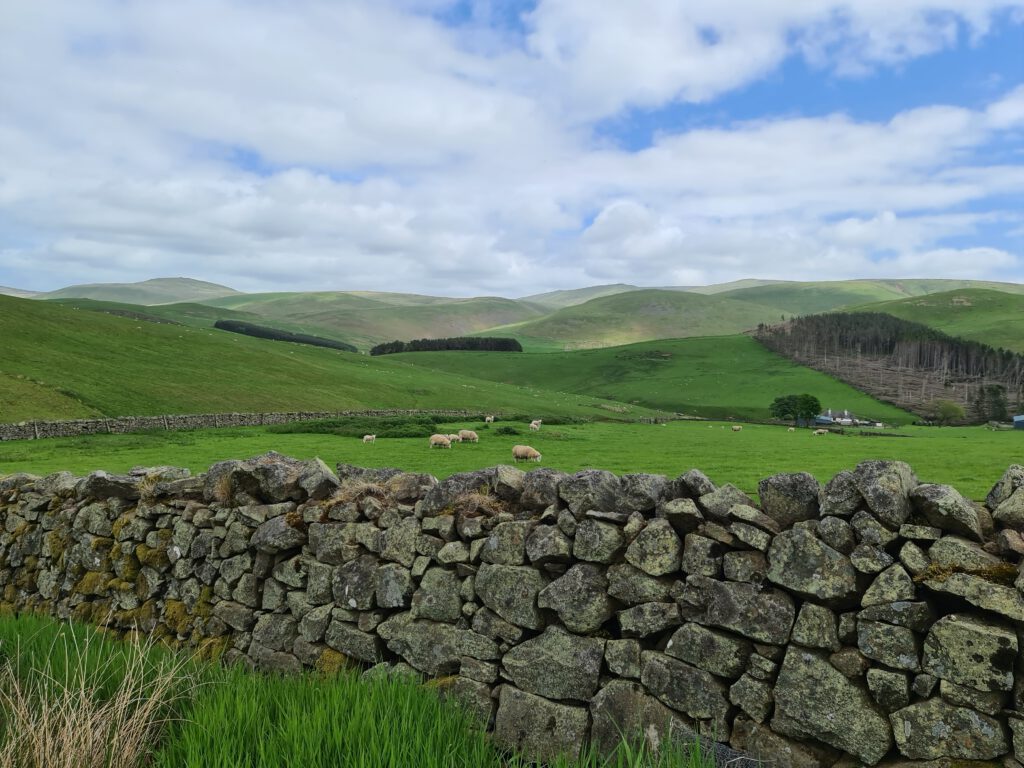 The round route described on Walkhighlands is a very lovely one and it is easy going for all the way, so it is absolutely suitable for a short stroll on a morning, back in time for lunch.
A downside for me on this walk was how it can be reached since it is not possible to get close enough by bus, the closest bus stop is possibly Yetholm which is quite a bit away but gives you the chance to follow the Pennin Way, taking in The Schil along the way.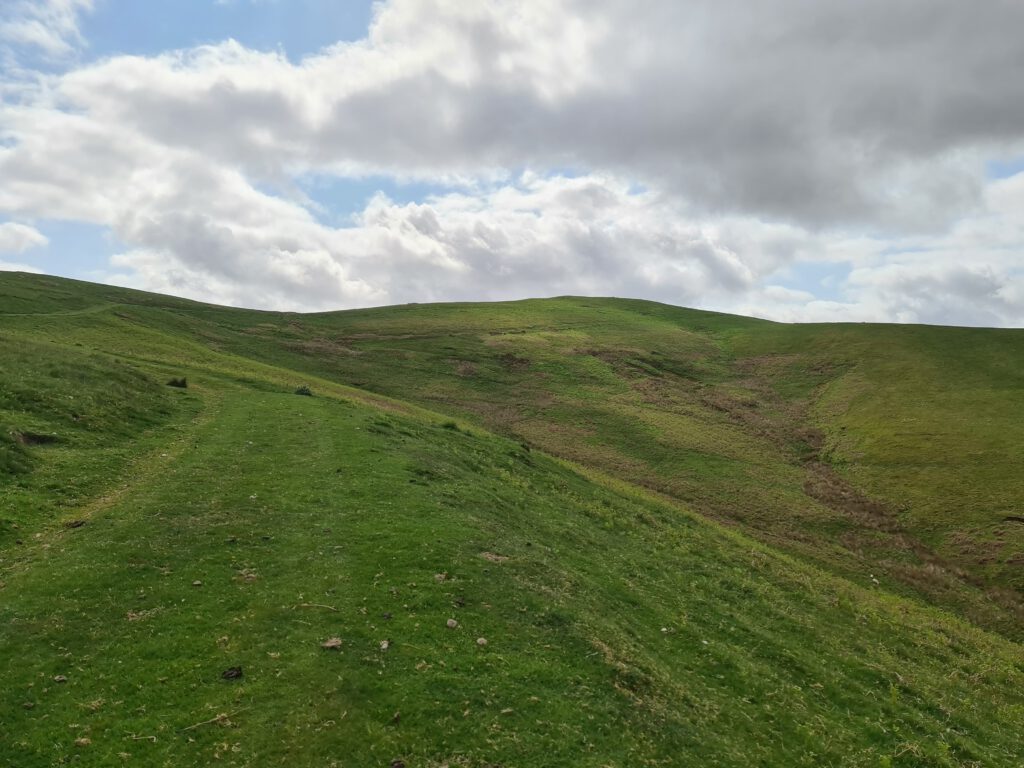 Offering great views over The Scottish Borders as well as the English border region, the walk is amazing if you want to climb an easy peak and enjoy amazing views all the way back to the Eildons near Melrose, Rubers Law at Denholm, nearby The Schil and even Waterloo Monument, all of course only with a cloud free day but you'd be surprised how many of those you can get in the Scottish Borders.
Having decided to make the range to reach 5 stars more difficult I still have to see that the route qualifies for 5 out of 5 stars since there was no road walking at all, easy going for all ages, quick route bagging a hill and I don't see any adjustments that could be made to the route (except of course putting those stone panels on the Scottish side of the fence so that the route can be done all on Scottish soil since the peak is Scottish as well!!!). It definitely does deserve the 5.