Location: near Roxburgh Village, Kelso, Scottish Borders, Lowlands of Scotland
kind of castle: tower house
today: in a badly ruined state
public transport: buses to Kelso, lovely walk along the River Teviot following the Border Abbey Way from Kelso centre to Roxburgh, lovely round routes available as well
scheduled monument: no
entrance fee: £ 0
opening times: 24/7 (in the middle of a field so watch livestock if you want to get close to the ruin
directions: Google Maps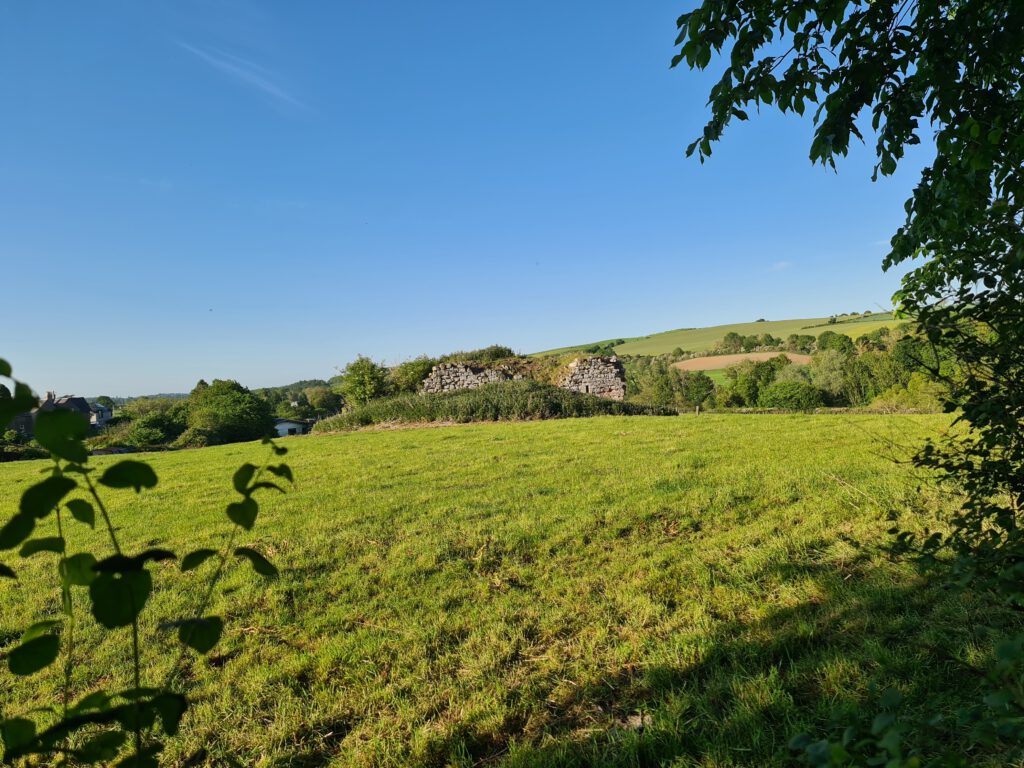 Wallace's Tower in Roxburgh, at least what we refer to as Roxburgh today, not the old one you can't see anything of anymore (on the bit of land between the River Teviot and the River Tweed) is a place you can easily miss out on by simply walking past without noticing. However, being connected with the powerful Clan Kerr it is something strongly connected with the famous Border Reivers.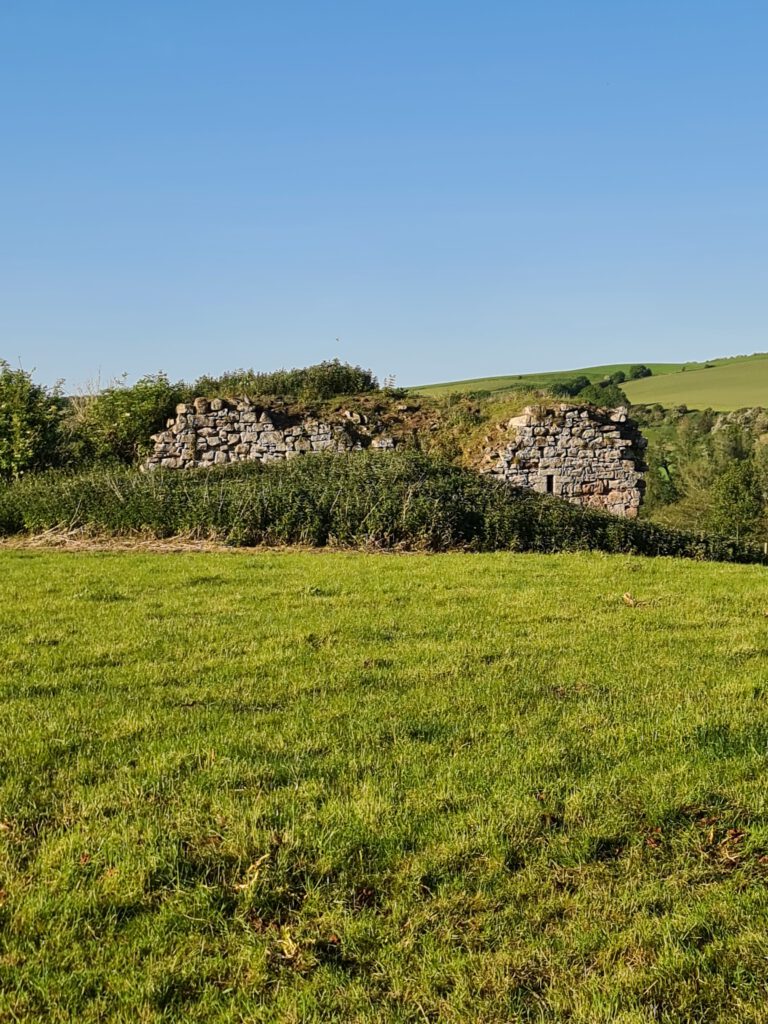 The L-shaped tower house was built during the 16th century, mostly out of rubble. Given its location the tower was strongly connected to who owned the lands of Roxburgh. The owners around 1416 were the Douglases, with their downfall the lands of Roxburgh Castle and the surrounding area passed into the hands of the Kerrs of Cessford who later were to become the Dukes of Roxburgh and built Floors Castle – A scottish World years after leaving Cessford Castle – A scottish World.
Wallace's Tower was most likely built by Walter Kerr of Cessford some time in 1543 since it was mentioned in a charter confirming Walter Kerr as owner of the lands in that same year. Like Cardrona Tower, Wallace's Tower was most likely part of a net of signalling towers, meant to help protect Scotland from the English.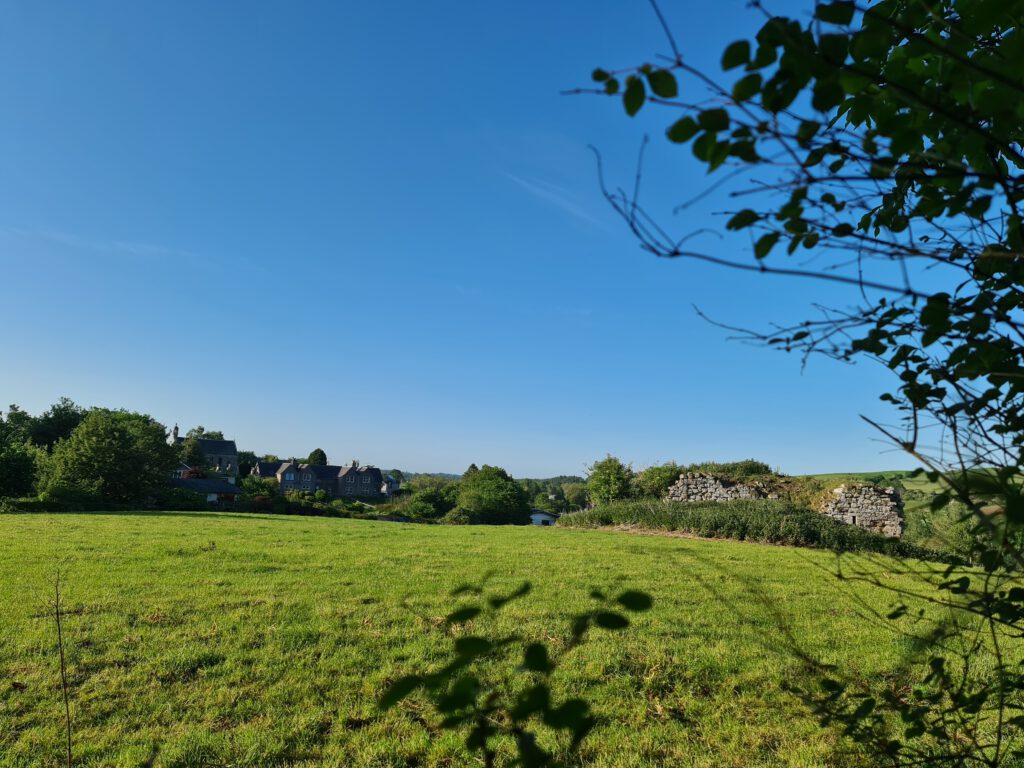 Just a year later, the tower was burned by the English in 1544. The following year the English came back under the command of the Duke of Somerset. In the records it is mentioned as "the towre of Rockesborough" being razed and burned to an extend that left the tower in an absolute state of ruin, never to be repaired or rebuilt again, and most definitely never warning from an English invasion.
Today there is not much left of the tower, in fact the west wing is completely missing today, and since it once must have contained the entrance to the tower that is gone now as well. The main block only survived up to the first floor being instable and pretty broken down there is not much left of the vaulted cellar or the stairs.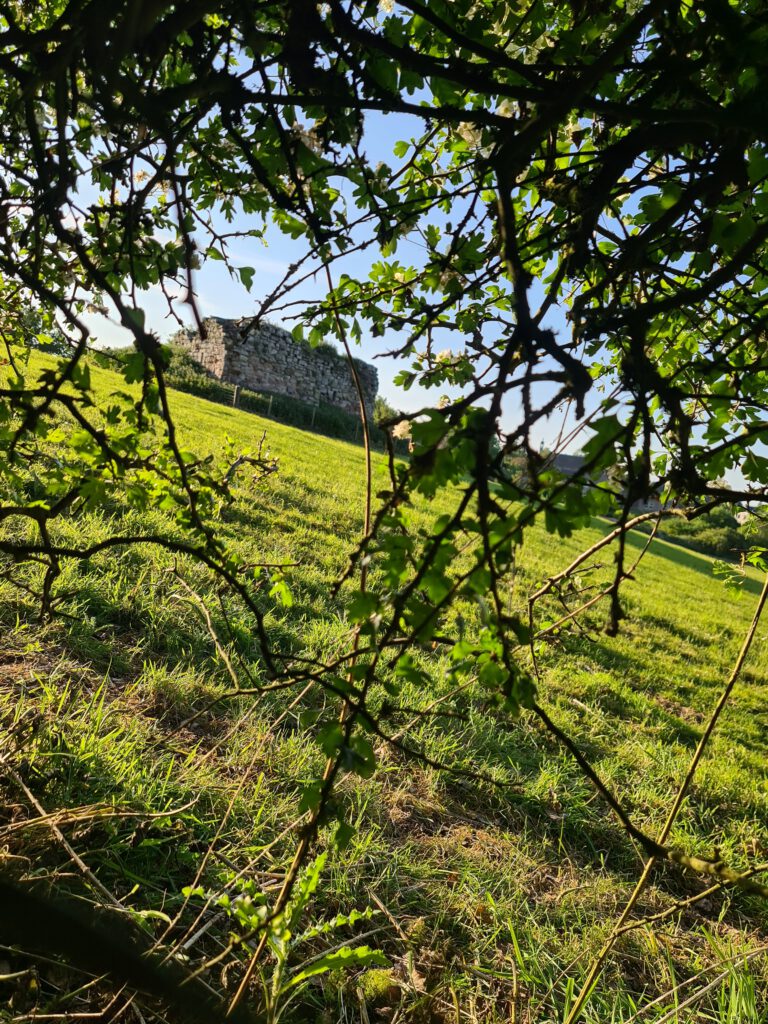 Roxburgh Tower is now a nice place to stop for a second and imagine what it once has been and when visiting the Teviot Viaduct or following the Borders Abbeys Way it is worth the couple of steps off the route.