Ferniehirst Castle might not be a well heard of castle but still it got some interesting history of its own. It wasn't a real castle but more of a mansion, still it's other name 'Ferniehurst Castle' involves the 'castle' part as well.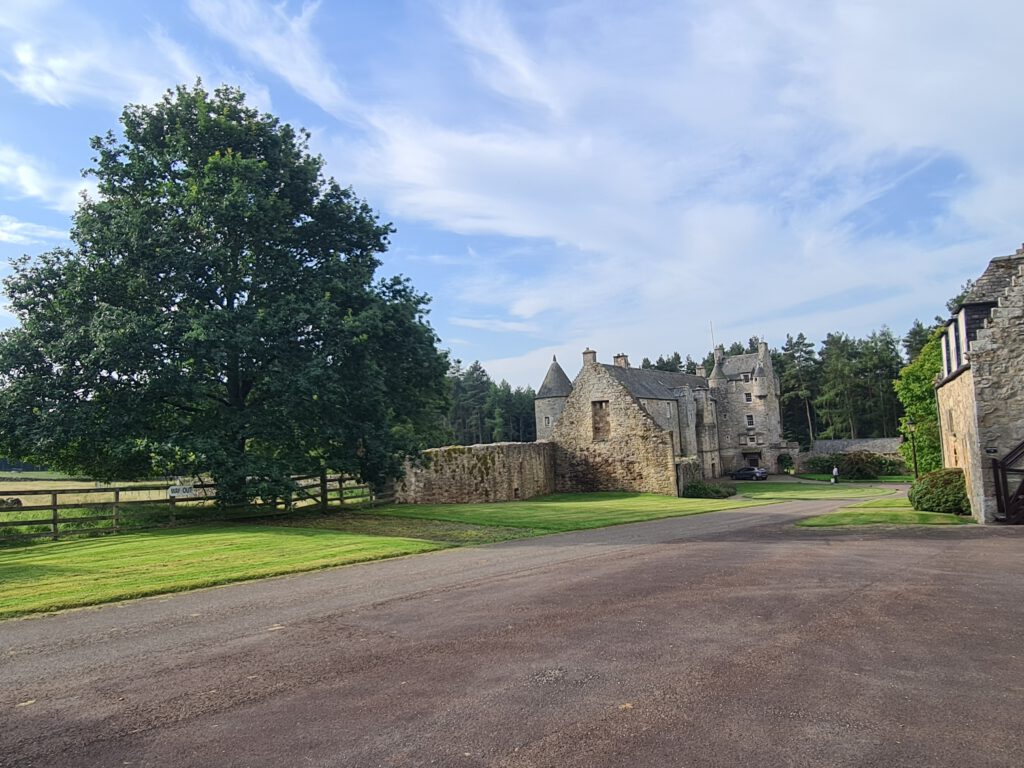 It is located close to the small town of Jedburgh in the Scottish Borders. Since 1971 it is listed in monument category list A. It can be visited and has its own visitor centre.
The mansion goes back to the 13th and 14th century when Clan Kerr became more and more famous due to marriage. They were followers of the 4th Earl of Angus, George Douglas and of such they received big parts of Jed Forest and the upper part of the dale, of which Ferniehirst is a part.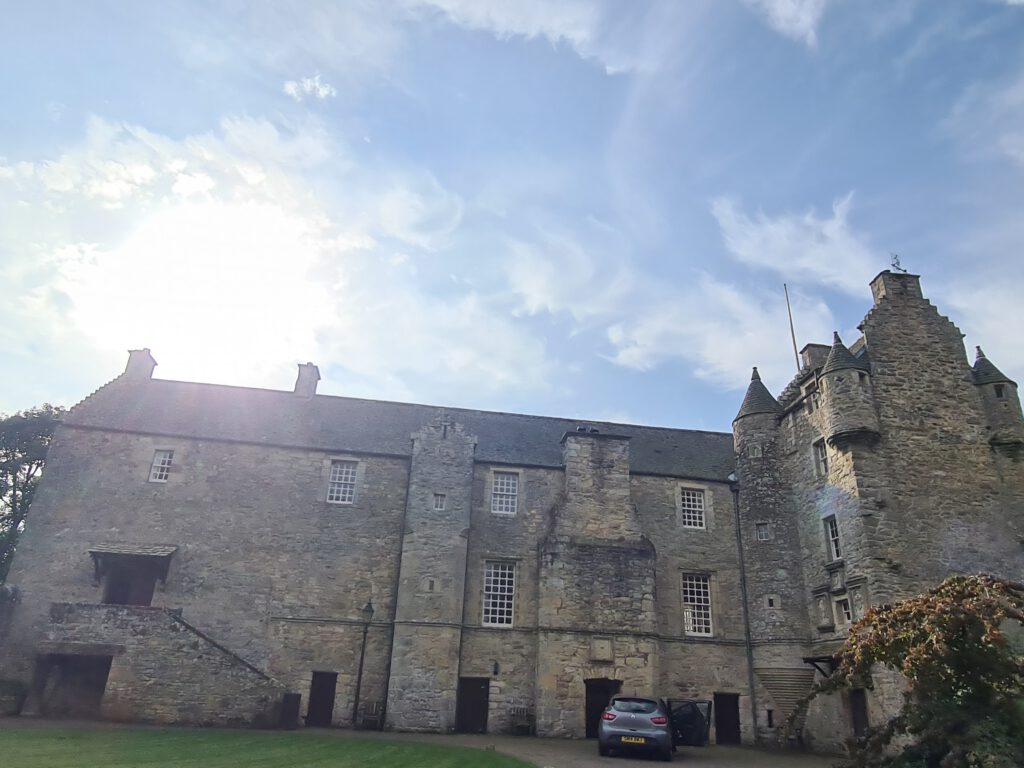 In 1490 the first building was erected, not more than a small defense tower which was destroyed and re-erected in 1523. The following years the building got besieged by the French and following that the English burned it down.
Even though a total ruin Clan Kerr kept on living in the tower at least until king Jacob VI gave orders to destroy it completely in 1593 because Clan Kerr were supporters of Francis Stewart, 5th Earl of Bothwell.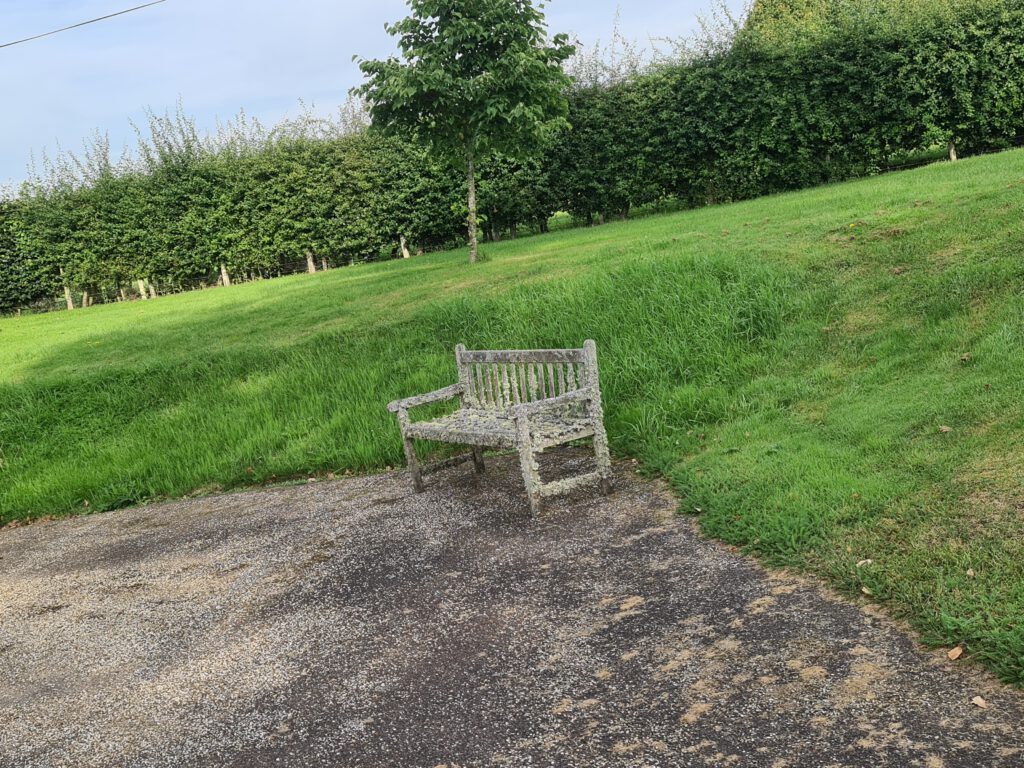 By use of the fundamental stone line and basement, still left, Clan Kerr began to build Ferniehirst Castle, as we can see it today in 1598. Afterwards it was used as mansion of the Laird of Clan Kerr. Over the years parts of the Castle got enlarged.
After a while it stood empty though and by the 20th century it was in more than just a ruined state. However, that changed around 1930 when it was restored and from 1934 it was used as a youth hostel.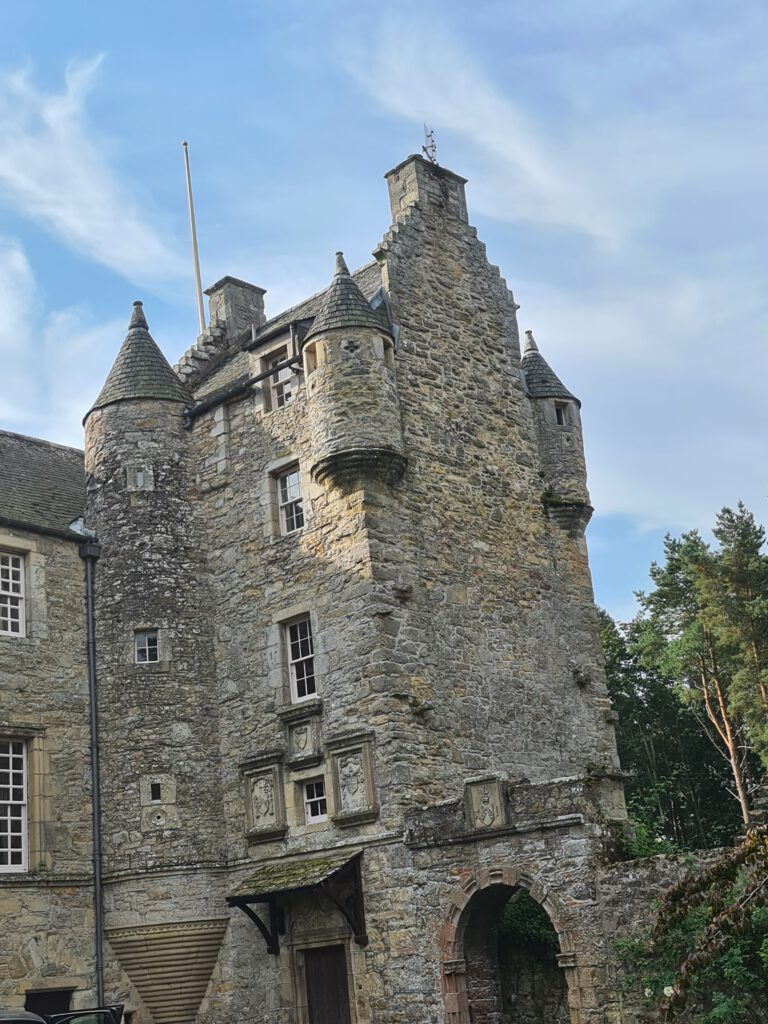 While the second world war was at its fullest, the castle was used as barracks for the soldiers and afterwards used again as a youth hostel until it was opened in 1986 for visitors.
It still is counted as a seat of Clan Kerr, to this day.