Location: near Bedrule, Scottish Borders, Lowlands of Scotland
kind of castle: L-plan tower house
today: pretty much ruined state, in the middle of a field
public transport: non (nearest bus stops possibly are Jedburgh or Denholm)
scheduled monument (category A listed: no
managed by: ???
entrance fee: £ 0
opening times: 24/7
directions: Fulton Tower – Google Maps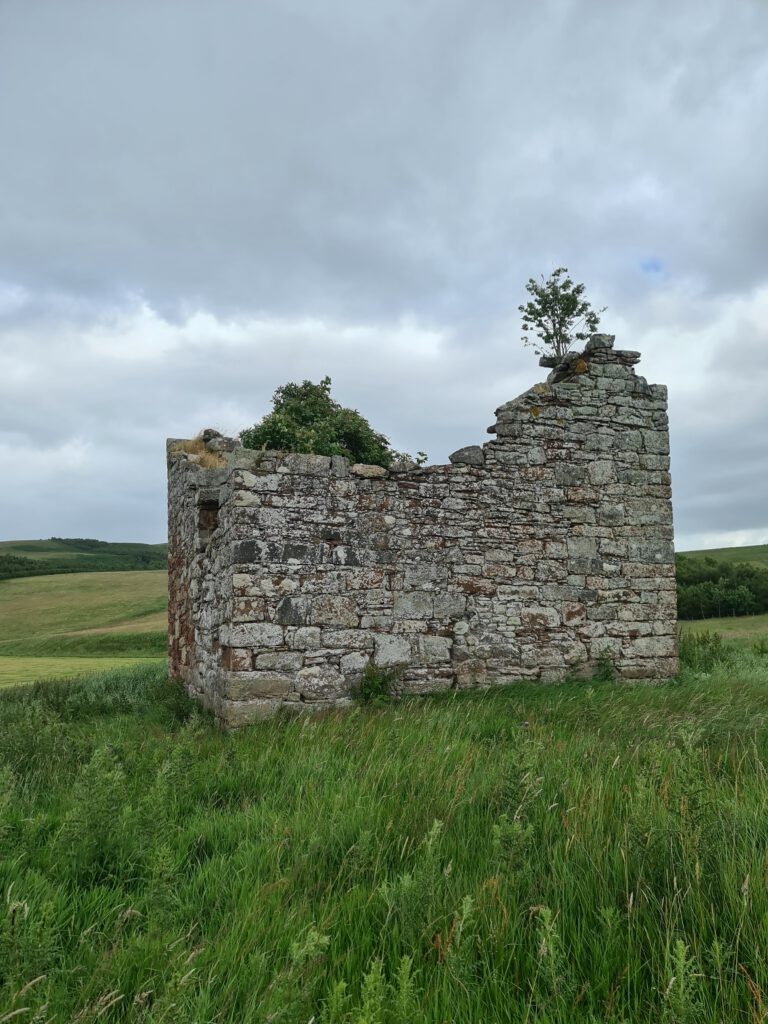 Often missed when travelling through the Scottish Borders, Fulton Tower is a place with a little history of its own. Built during the 16th-century there is not much known about the tower today.
I must mention that there are a few paper traces that at least speak about the grounds, dating back to the 14th century with a charter from Dryburgh Abbey from 1338 and a deed from 1330. So, it is very much likely that there was a building of some sort at that time or soon after, which later on would have been replaced by the ruined tower we see today.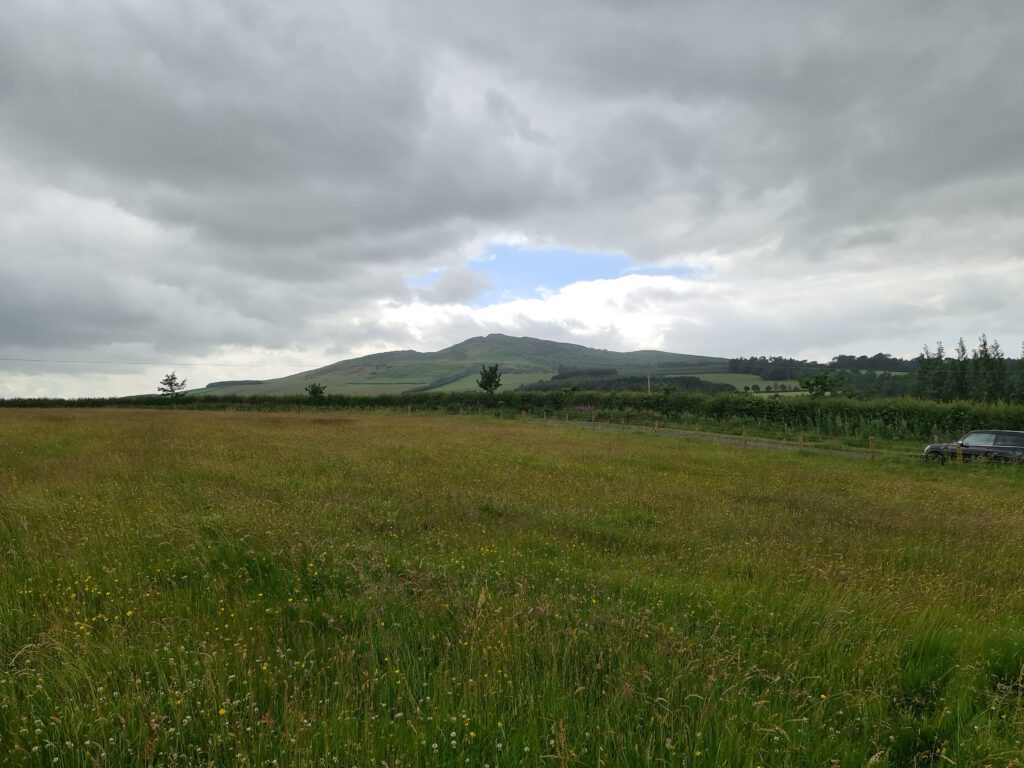 Alongside this there is knowledge about the general fact that close to the tower remains there was once a whole village, all of which has now been lost but the former extend of it was most likely part of the reason for other names of the tower, Rule Water and Fulton Farm, which both more likely referred to the whole village rather than only the tower. Alongside the former village there is another connection to the name Fulton, which was on a certain point developed to a surname as well, the name surviving till today.
Throughout the course of history, the tower was likely to passed through many hands, reportedly the Turnbulls and the Fultons as well as the Humes of Cowdenknowes, with William Turnbull, Bishop of Glasgow, probably being native to the area round Fulton Tower.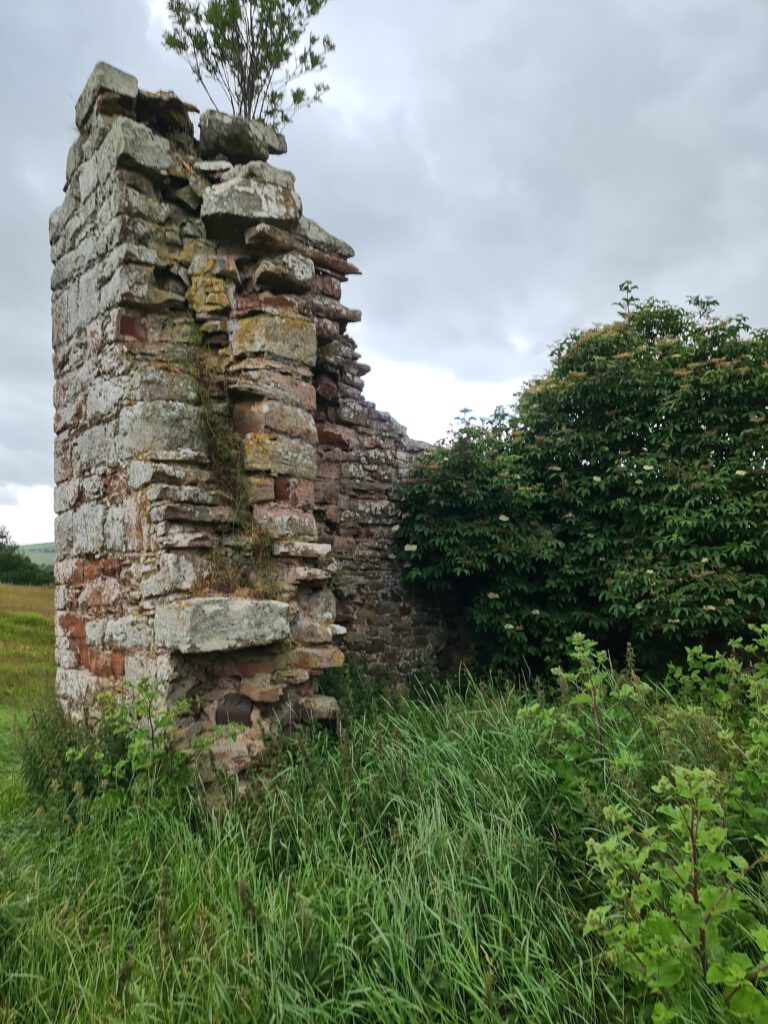 While the lands of Bedrule were reportedly in the hands of the Turnbulls for a long while, Fulton wasn't for the first while of its existence. This was until 1571 when the lands of Fulton were granted to Margaret Home (Hume) of Cowdenknowes by his majesty King James VI, making it most likely that there was no relation between the Fultons and Humes. But this caused drama, with Margaret marrying William Turnbull, the son of Thomas Turnbull of Bedrule. Alongside the fact that the Humes were Wardens of the Scottish East March and Fulton being in the Middle Marches, Kerr territory, the Kerrs of Ferniehurst basically were always feuding with the Turnbulls, making this a very dangerous situation, for everyone involved. For who thinks about feuds back then knows that especially if the Kerrs were involved, it was a deadly feud, not easily put aside at all.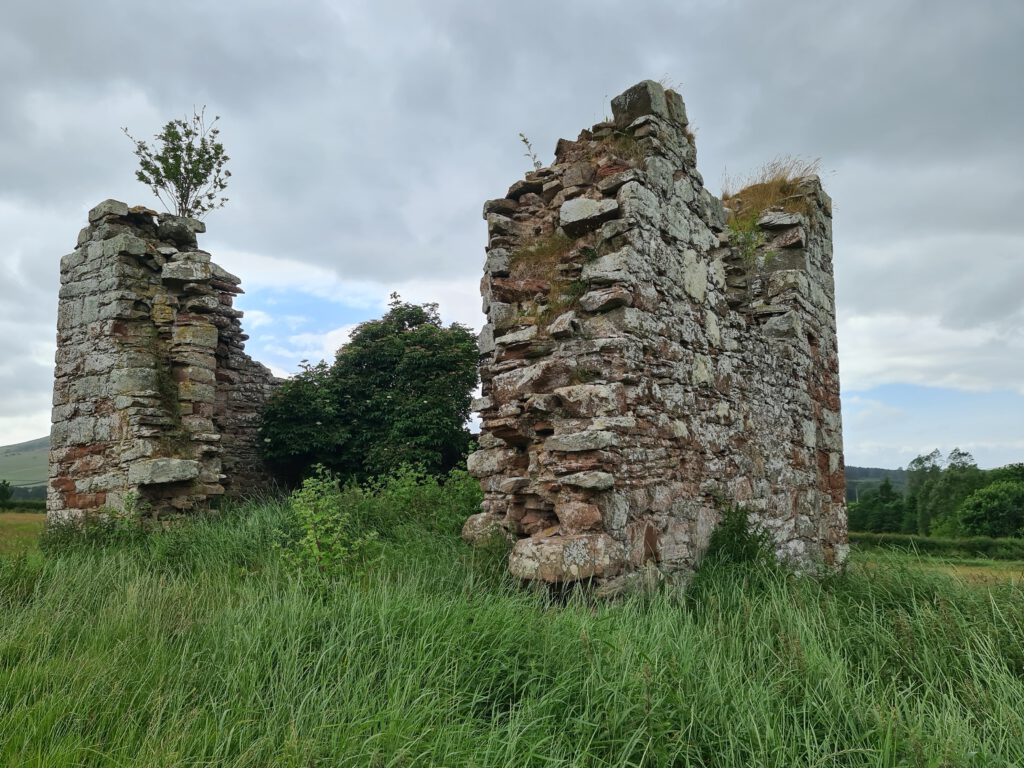 Whereas to what happened to the Fultons previously occupying the tower there is little evidence, although it is wildly believed that they weren't on the Kings or the Kerrs good side either, maybe even having suffered what was referred to as the "Jedburgh Justice", famously being a lack of justice and more like execution without any trial (for sure saved a lot of time but cost a lot of innocent lives). "Jedburgh Justice" being mainly present during the reigns of James V and James VI, it would fit the time frame before the grant to Margaret Hume, for sure. When thinking about it, this might easily be reason for whole surnames vanishing from the records of history.
This wouldn't be the report of a Scottish's place history if there wasn't some sort of legend, ghost story or something similar connected and so here is the legend/story surrounding the last inhabitants of Fulton Tower a once typical border stronghold.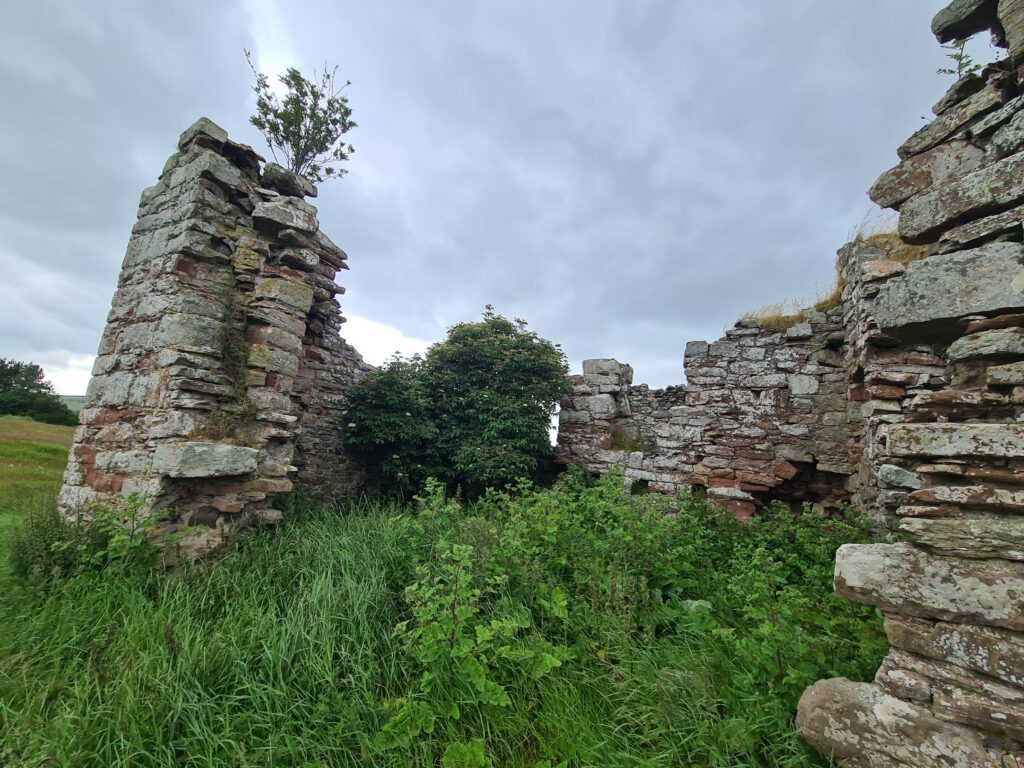 Generally believed is that the last people occupying the tower were Turnbulls and although there is little information as of the time when all this happened it can't have been much later than the late 1700's. With the previously mentioned feud between the Kerrs and Turnbulls the story makes a lot of sense. Trying to seize Turnbull from his tower the Kerrs of Fernihurst came and stole themselves into the tower, approaching Turnbull who was peacefully holding his infant child, his wife singing a Scottish ballad.
Little wat ye wha's coming,
Jock and Tam and a''s coming.
Probably joking about these lines, the Kerrs were proceeding to seize him, his resistance being undermined by his own wife. Although there are great details in local folklore to this incident, there are no records as to what happened to him afterwards. Given the previously mentioned "Jedburgh Justice" it is very much likely that this or something similar had happened to the last Turnbull of Fulton Tower.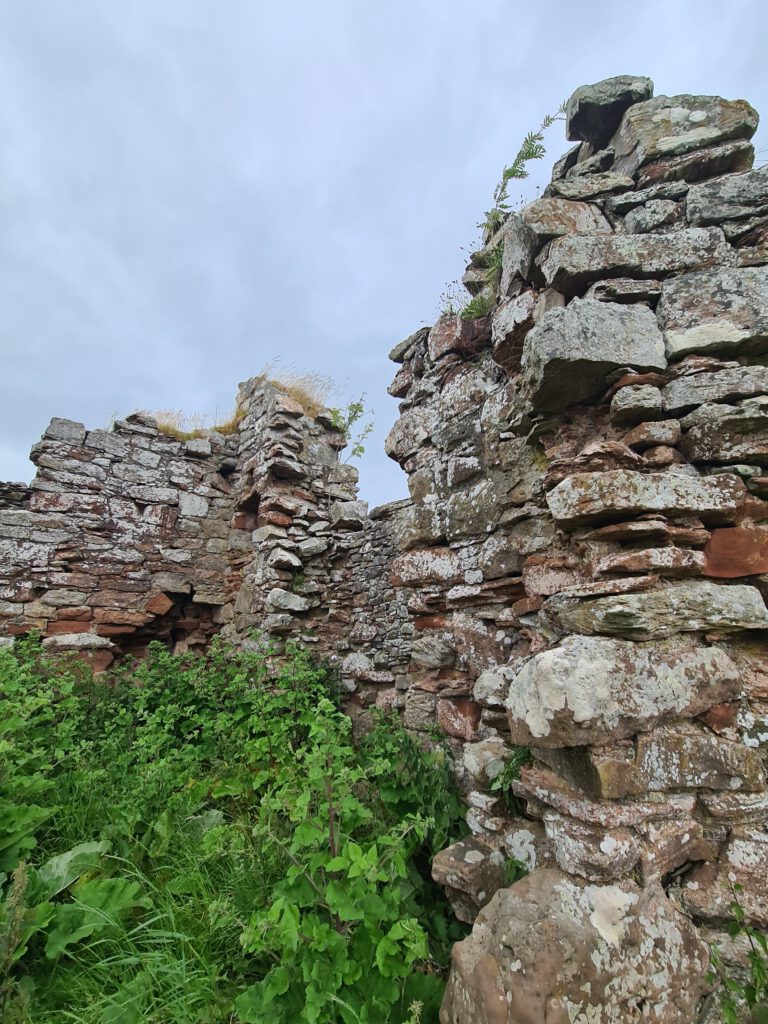 It is no surprise that just like many other places in the Scottish Borders, Fulton Tower fell victim to the Rough Wooing with the English reportedly burning it in 1545 but being believed to have been burning it again a short while later (talking about making sure something is destroyed and not used again…. Although that thought didn't work out that well as history shows). If you ever have the chance to read the official reports of this incident in September 1545, do so, it is very interesting to see how commander Lord Hertford (English) described his raid into Scotland and of course it is written with a lot of pride for his "achievements" that devastated so many Scottish families. Throughout history you can find such propaganda everywhere you look, and it is interesting and sad at the same time.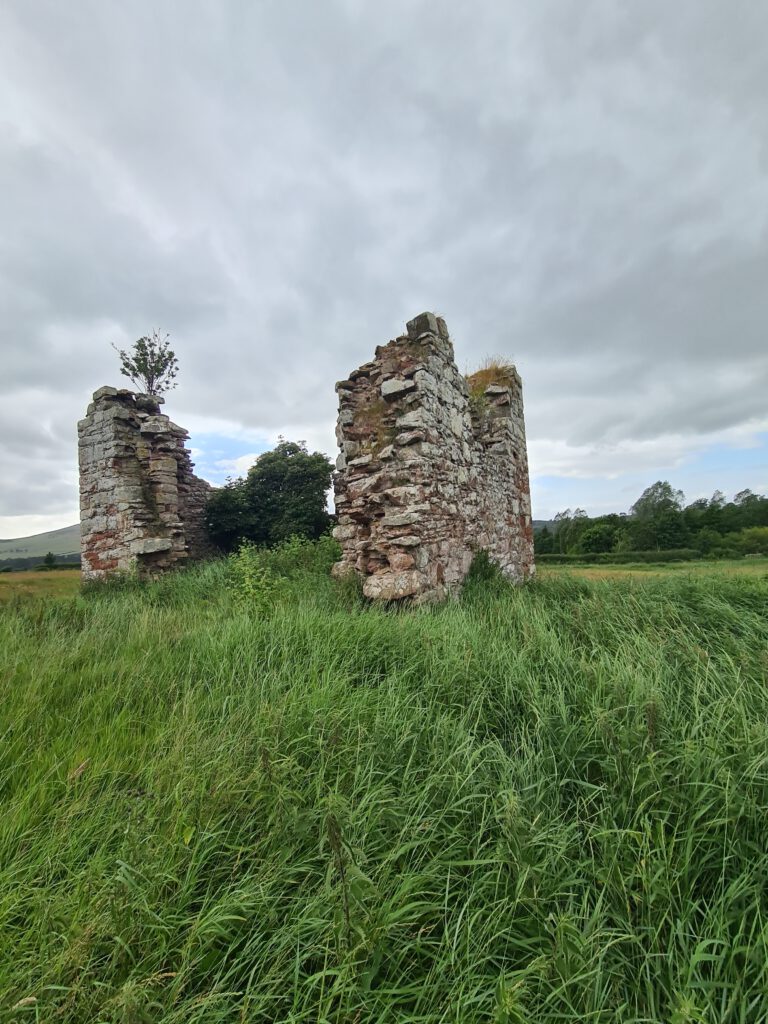 Today Fulton Tower is scheduled as a monument of national importance (I must add here that above I only write yes at "listed monument" if the monument is Category A listed, which Fulton is not) potentially contributing to the general understanding of late medieval domestic defensive architecture, as Historic Environment Scotland states.