Location: Newcastleton, Hawick, Roxburghshire, Scottish Borders, Scotland
kind of castle: stone tower house/keep (earlier: motte and bailey, wooden)
today: partially ruined and seasonally open to public
public transport: busses to Hawick (reachable from e.g. Edinburgh), from Hawick on to Hermitage (and about 20 mins on foot from there)
scheduled monument: yes
managed by: Historic Environment of Scotland
entrance fee: £ 7 (starting from, per adult)
opening times: April to September, 10am to 5pm
directions: Google Maps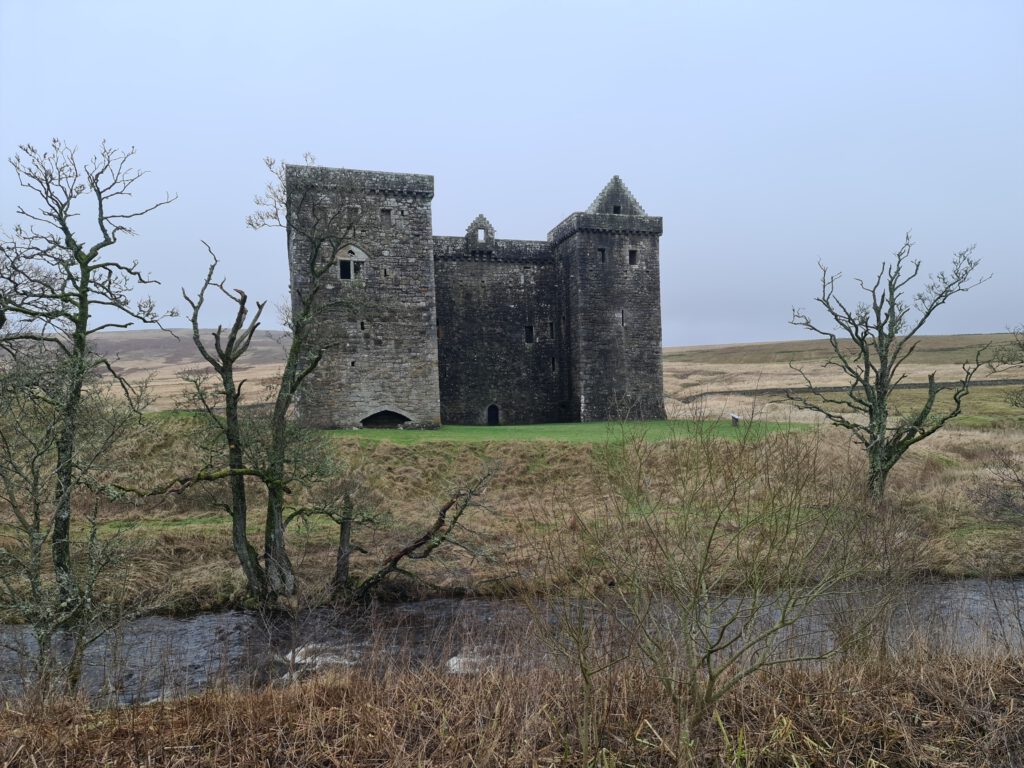 Hermitage Castle is the most unusual looking castle in Scotland. That's my opinion and for sure I haven't seen every castle in Scotland yet, but Hermitage is for sure a very unusual one which you don't see every day. Even the location it is located at gives reasons for it being special, it is a place where you can imagine very easily how Border Reivers rode through the glen hundreds of years ago, this gives Hermitage Castle a very special and unique vibe to this day.
Located near Liddesdale in Roxburghshire, the castles interesting name "Hermitage Castle" derives from Old French "l'armitage" meaning guardhouse. During its more famous time the castle was also referred to as "the guardhouse of the bloodiest valley in Britain" as well as the "Strength of Liddesdale".
The first castle was built around 1240, back then most likely being a typical Motte and Bailey pattern (basically meaning a wooden keep and a bailey not too far off, so that it was easily controlled and protected by the armies in the wooden keep). Nicholas de Soules was the builder back then and the castle stayed in his family for the next 80 years with the last of Soules descendants, William de Soules forfeiting the castle because he was suspected of witchcraft along other things, William later died a prisoner in Dumbarton Castle. To this day there is a spirit haunting Hermitage Castle, called Redcap Sly who is de Soules's familiar spirit.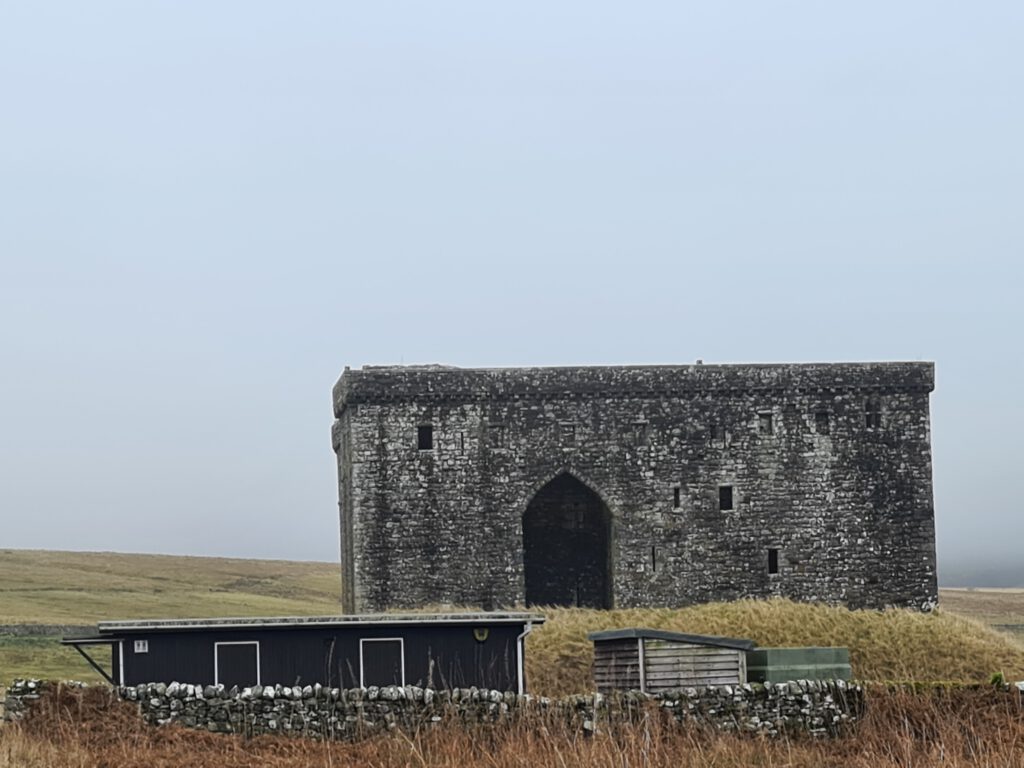 Its turbulent history continued in 1338 when Sir William Douglas, The Knight of Liddesdale besieged Sir Ralph de Neville. In Hermitage Castle Douglas imprisoned and starved Sir Alexander Ramsay of Dalhousie, to death. All because of who would be the royal favourite in the end, rivalry at its finest.
Following the Battle of Neville's Cross, Liddesdale was captured and the castle fell into English hands, William Dacre, 2nd Baron Dacre's hands. After Liddesdale's death the castle passed into William Douglas's hands, who later became 1st Earl of Douglas.
It was William Douglas who started what we know today as Hermitage Castle around 1360 and it remained in his kins hands for quite a couple of years. To be exact until 1455, when James Douglas, 9th Earl of Douglas, part of the famous Black Douglases ancestry, was forfeited by the King, never returning to Scotland. However, the castle stayed in the hands of some Douglas line, the Red Douglas line.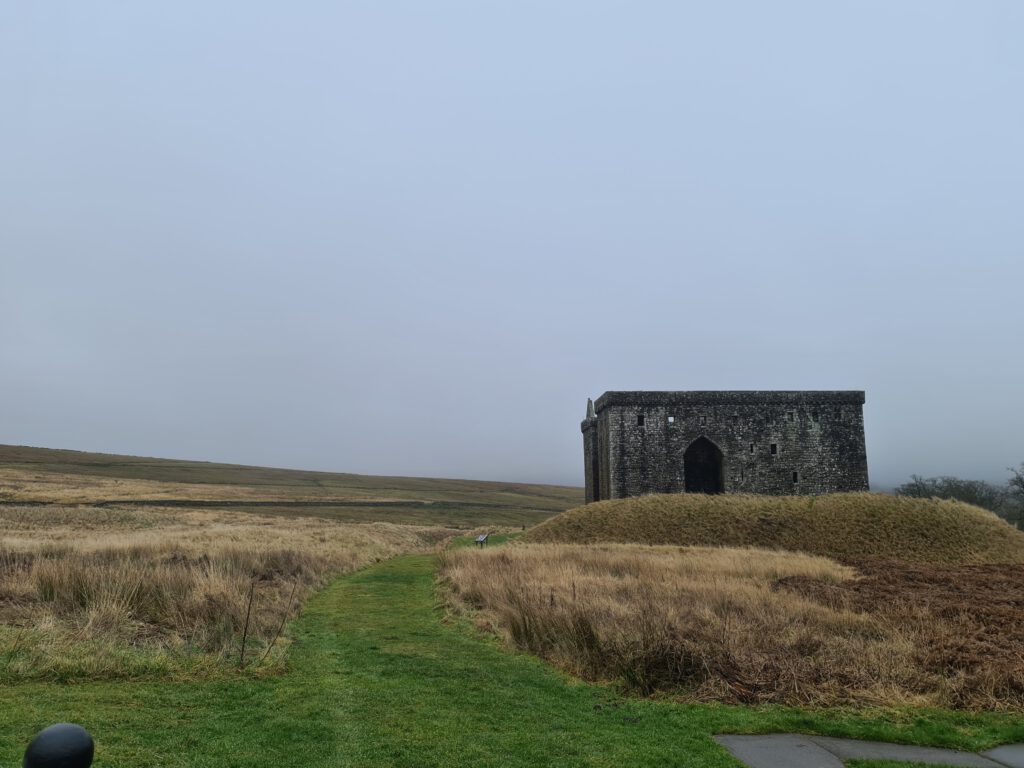 And so the control over the Scottish Middle March stayed in the hands of the Douglas family for a long while. It was under James IV that the castle changed hands into the Hepburn family in 1492 when Patrick Hepburn, 1st Earl of Bothwell got a charter of lands and the lordship of Liddesdale, which included Hermitage Castle. Around the same time The Hepburns of Bothwell were rising in favour with the king.
Years later the 4th Earl of Bothwell, James Hepburn held Hermitage Castle for the famous Mary, Queen of Scots where she visited him after he was wounded, all that happened only weeks after she gave birth to the future King James VI and I and it was Bothwell she married after her second husband Henry Stuart, Lord Darnley was murdered (in which plot Bothwell was most definitely implicated).
The Bothwells didn't were in favour of the crown after Mary's forced abdication with them being involved in the confrontation at Carberry Hill. James Hepburn following that was charged with treason and fled Scotland, he was never to return.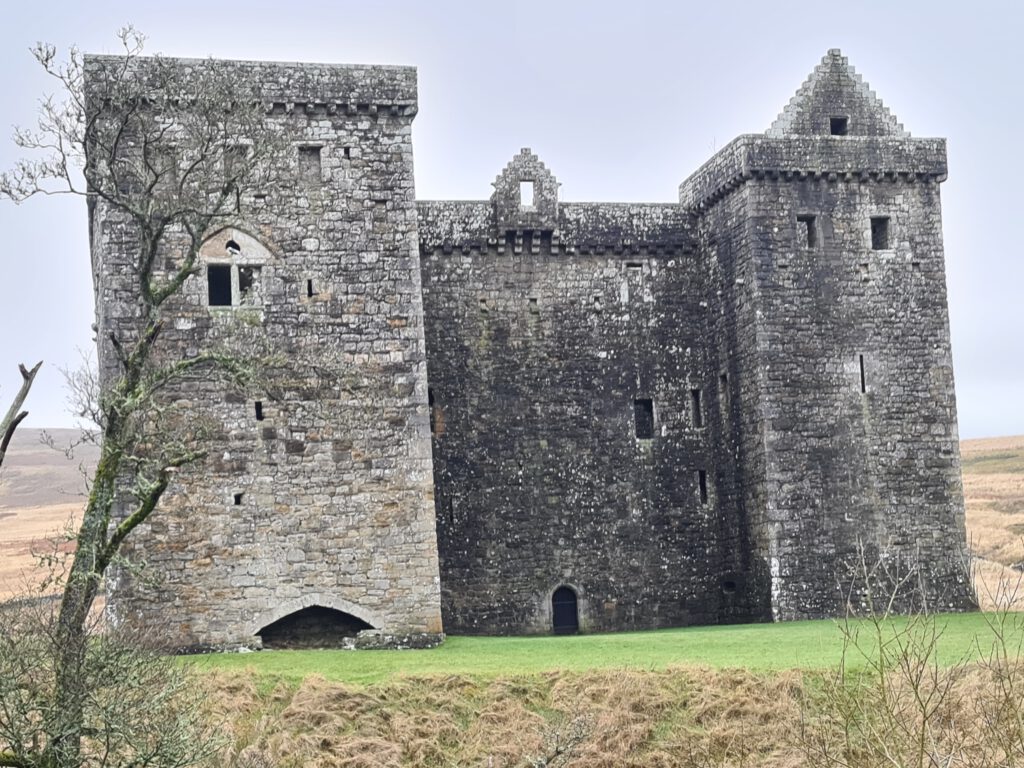 In 1584 Thomas Kerr of Ferniehirst (Ferniehirst Castle – A scottish World) was made keeper of Liddesdale (including Hermitage Castle), however, Francis Stewart, Bothwell's nephew was made Earl of Bothwell and went on to be the Keeper of the castle. An aspect most people forget here is that Francis Stewart was a grandson of James V, even if just through an illegitimate line.
Seven years later, in 1591, Bothwell was arrested after his supposed involvement with the North Berwick Witches. Hermitage Castle once more ending up in the hands of the Crown.
The Crown however gave it to Sir Walter Scott of Buccleuch also referred to as the Bold Buccleuch, he was also Warden of the western marches, Keeper of Liddesdale and a Border reiver who was the leader of the infamous attack on Carlisle Castle to rescue his fellow reiver Willie Armstrong of Kinmont (one of the Armstrong strongholds and Willie Armstrong/the Armstrong Museum you can find here: Gilnockie Tower – A scottish World).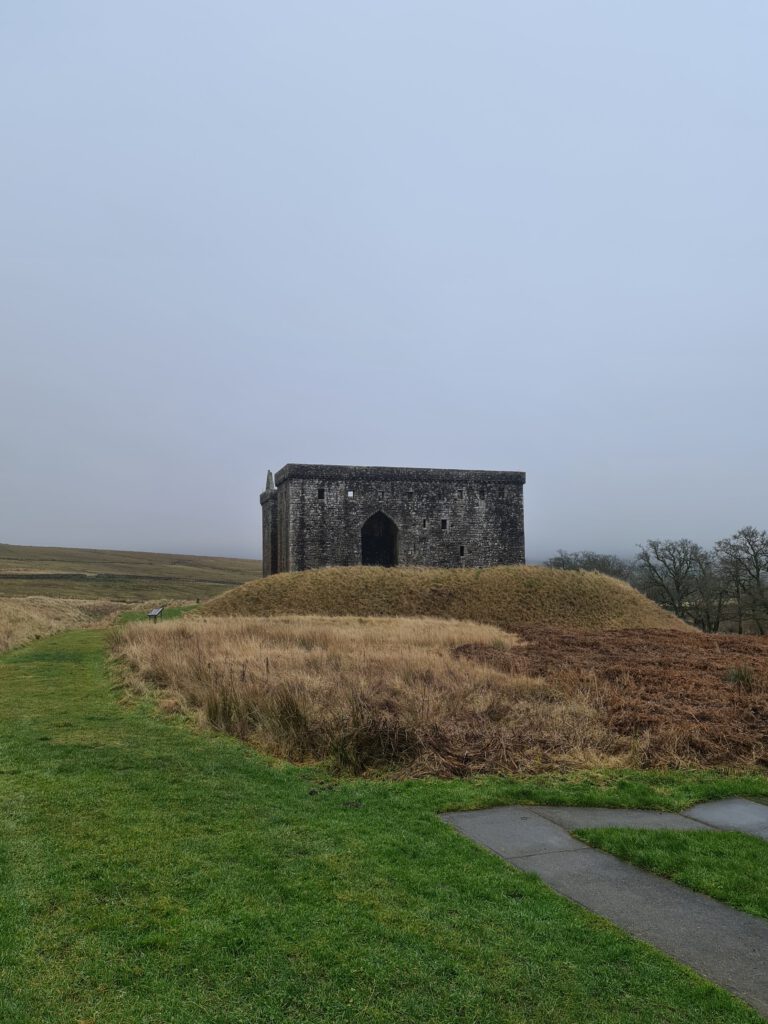 Like so many other castles Hermitage Castle fell into disrepair as well after the Union of the Crowns in 1603. It started off the next century as a ruin but around 1820 there were at least some repairs carried out by the fifth Duke of Buccleuch.
Staying in the hands of the Scotts until 1930, the Castle is now in care of Historic Environment Scotland being opened for visitors from April to October every year.
When you visit the castle make sure to also pay a visit to Hermitage Chapel which dates back to the 14th century and take a walk through this lovely, lonely spot. And who knows maybe you will be able to witness a visit of Mary, Queen of Scots, since her spirit is said to haunt the castle as well as Redcap Sly does.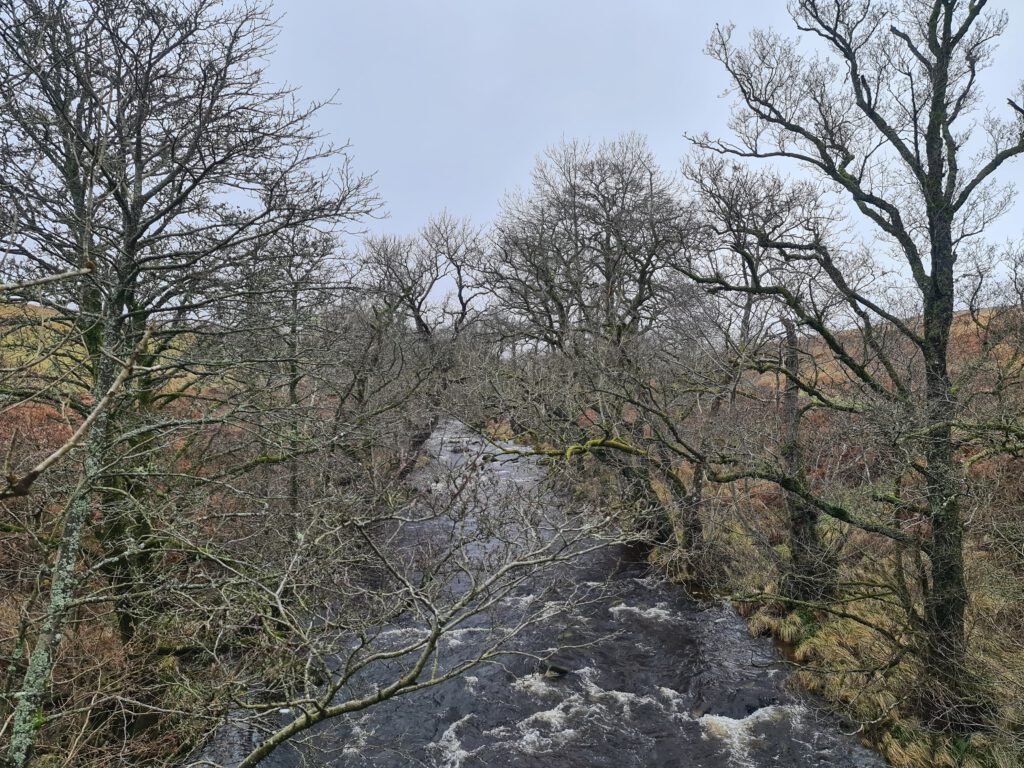 Again, I unfortunately couldn't visit the castles insides since I drove by between Christmas and New Year's. But to visit again is definitely very high on my list with the castle being very intriguing in my eyes.