The Timpendean Tower, or Typenden Castle, is a former Tower House located in the Scottish Borders. It has been built in the 15th century close to Lanton, about 2.4 km northwest of Jedburgh.
Formerly owned and used by the Caln Douglas today it is a ruin which is listed as monument. Back in 1545 during the Rough Wooing for Mary Queen of Scots the Tower has been burned down by the followers of the Earl of Hertford.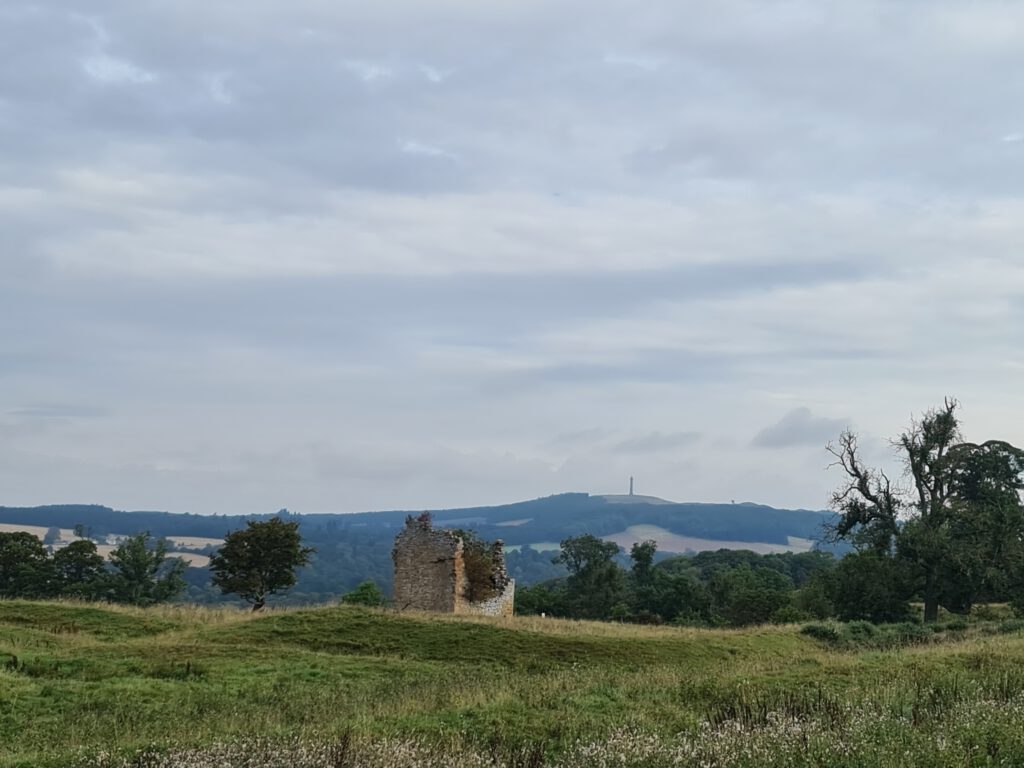 Since its building the Tower has been passed on through the Clan Douglas from one generation to the next before it was sold to the Scott family, the farmers from Bonjedward.
Located at a hillside between the river Teviot and Jed Water, it used to be a simple tower with 1.2-metre-thick walls. It used to have three floors and a basement as well. Surrounded by much older earthworks, which could be filled with water when the tower got attacked, it shows signs of a former extension building which today is gone completely, just leaving some connection stones between two walls which leaves us to believe that it used to be a bigger tower house than what is visible today.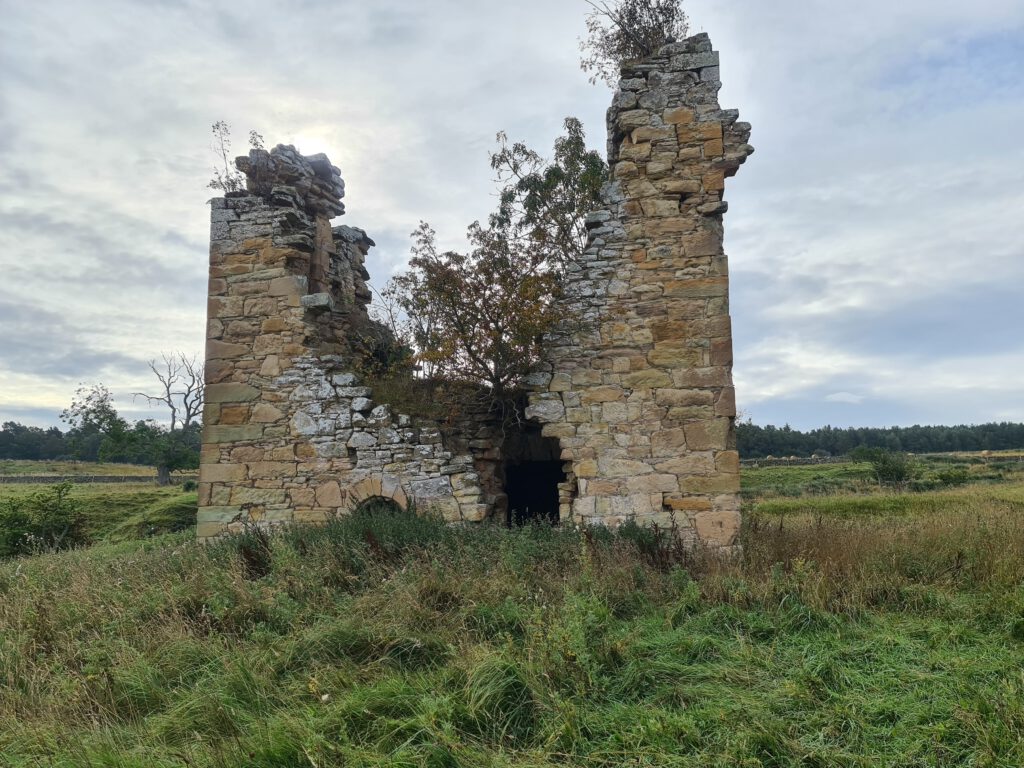 Both the door at the east wall and the fireplace in the ground floor have been added later on to the original tower.
The first floor was used as the knight's hall and in the second upper floor the sleeping quarters were located, all floors were reachable through a spiral staircase at the eastern wall which isn't visible anymore.
These days the former tower house is a beautiful place to stroll to on a nice sunny day, unfortunately it's not save to go inside but it's still nice to see and imagine how the people used to live in there and through a big party 😉.