Jedburgh or Scots Jeddart/Jethart is a town 41 miles south of Edinburgh in the Scottish council area of the Scottish Borders. As can be seen in the name Jedburgh is a former royal burgh.
It is easy to get there by public transport or by car. There are bus connections down to Jedburgh with one change usually at St Bothwell or by train and bus, at Tweedbank or Galashiels.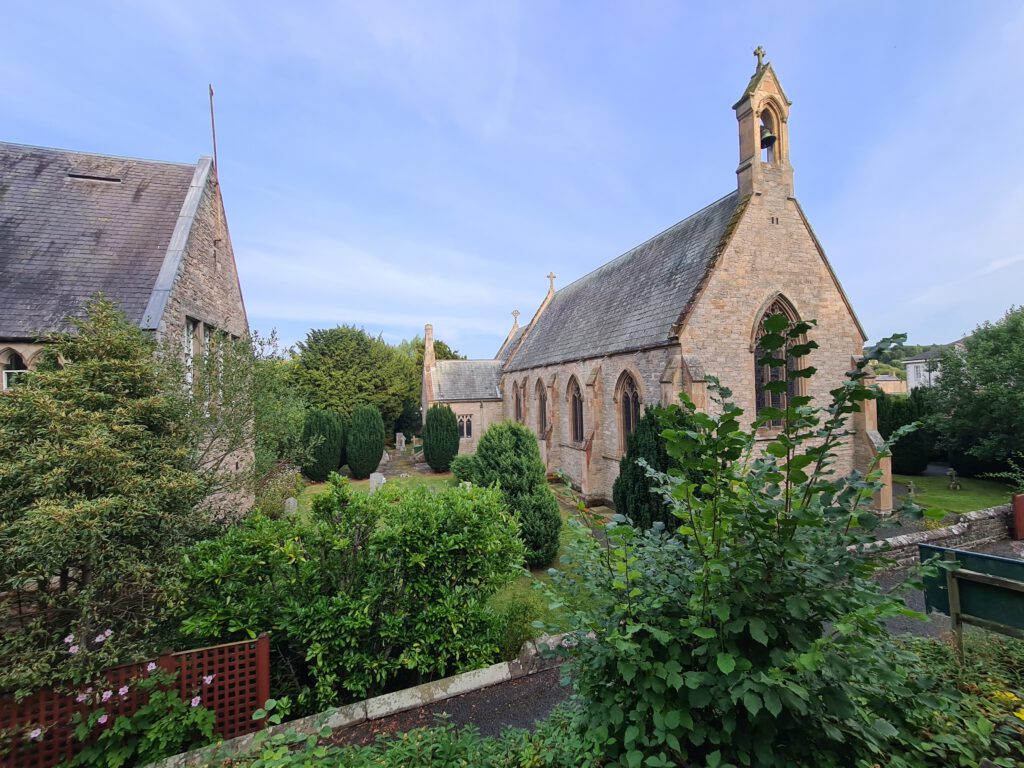 The most historic site in Jedburgh is for sure Jedburgh Abbey, right next to the Jed Water, a small river tributing to the River Teviot, but Queen Mary's House, Castle Jail which includes a museum, and the Jedburgh Library are worth a visit as well.
Back in the 9th century the base for the future Jedburgh was laid when Ecgred of Lindisfarne founded a church at Jedburgh. The church was made a priory by Kind David I between 1118 and 1138, now housing Augustinian monks as well.
In 1165 kind Malcolm IV died at Jedburgh at the young age of 24.
Only nine years after Malcolms dead David I built a castle at Jedburgh which went over to the English until it was demolished in 1409.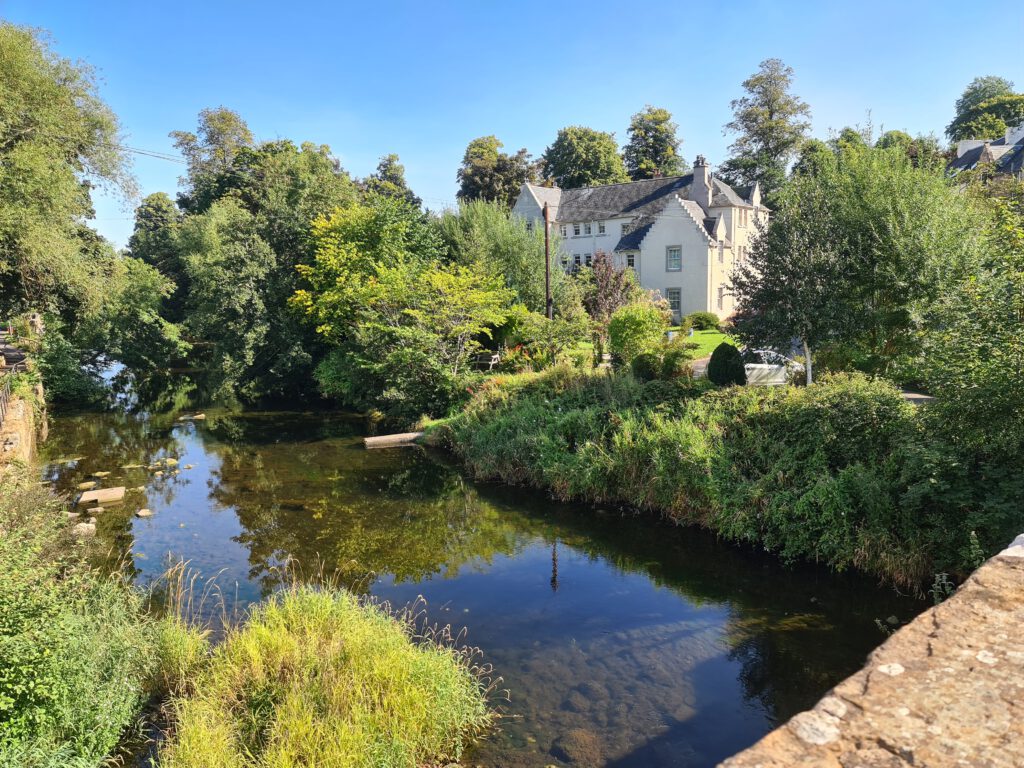 Over the years Jedburgh was a focus of royal attention with important negotiations and arrangements between Scotland and England taking place there. And during the border wars due to its strategic position, it was much fought over. It was a town of valuable trade with various markets and even fairs for hiring, cause many people were seeking employment and it was the easiest way to find some.
Mary, Queen of Scots, maybe was one of the most famous people connected to Jedburgh, she stayed in the town in 1566, the house now being a museum bearing her painted death mask.
Years later, in 1745, the Jacobite army of Prince Charles Edward Stuart passed Jedburgh on its way to England, to this day there is a house bearing a sign showing off the royalty which once stayed there.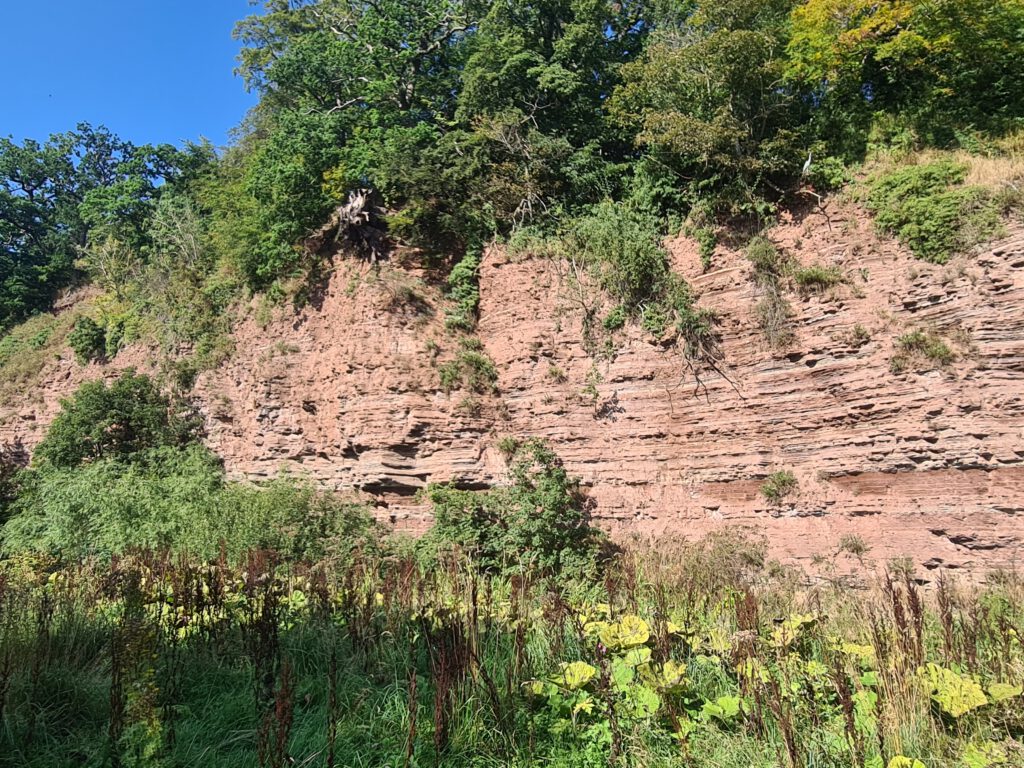 On the grounds of the 1409 demolished Caste in 1823 there was built a new Castle, at least some kind, to this day the new built building is known as Castle Jail and mainly was built to be a prison.
The former prison is also the reason for the expression of "Jeddart justice" or "Jethart justice" which suggested that a man was hanged first and tried afterwards.
There is a famous game in Jedburgh called "Ba" it is played by the laddies of the town divided in two groups, the uppies and the downies. Those two groups fight over a ball and try to throw it over certain places. In Jedburgh the downies need to throw the ball over the walls of the old castle jail. The game is said to be some kind of football, but I'd rather describe it as a mixture of rugby and football just a lot more violent. In Jedburgh the shop owners often barricade everything to protect the things inside. From a local who told me about the game I got to know that if the people living in Jedburgh are unlucky and leave any door open, the players might even run through the house.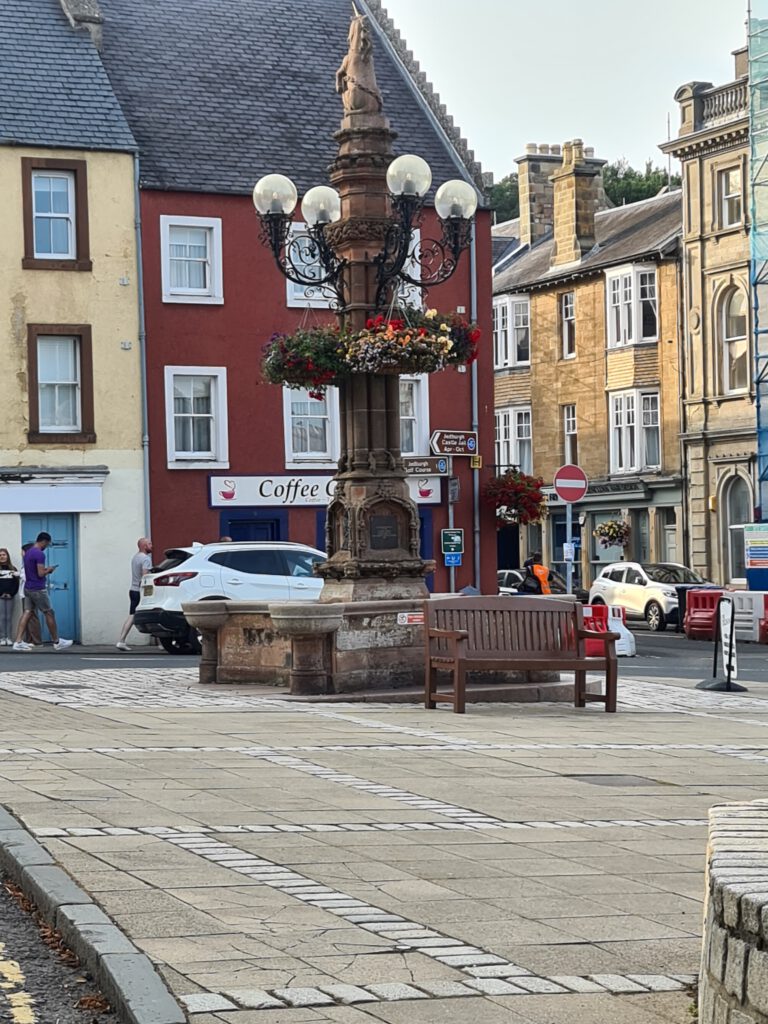 To this day the game is often played around the Christmas time and is a local sport.
My insider tipp is definietely if you're for example doing the Border Abbey Way and just passing through Jedburgh, take a couple of days breake there. I can just recommend that. With our holiday home being located there I am personally spending a lot of time there if possible and it is worth the time spend. If you are looking for accommodations I can recomment the Larkhall Burn – Self-Catering Accommodation and Property Sales – Self catering (borderbreaks.co.uk) haven't really been there but know the people running it and they are just lovely.