The Jedburgh Castle was a castle in the Scottish burg of Jedburgh in the Scottish Borders, built by king David I. Not long after that it was destroyed again by James Douglas in 1409.
In 1174 there were five castles which had to be given to the English. Over the years it fell back into Scottish hands and aside from normal castle duties it was used as the king's castle.
However, after it was destroyed in 1409 it was rebuilt in 1823 this time not as a castle but as a jail. In 1847 it was modified and just 21 years later, in 1868, it was closed. In 1968 it was restored in its usual appearance from the 1820s. Afterwards it was opened to the public as Jedburgh Castle Jail and Museum, featuring local historic displays from the castle itself and the surrounding area.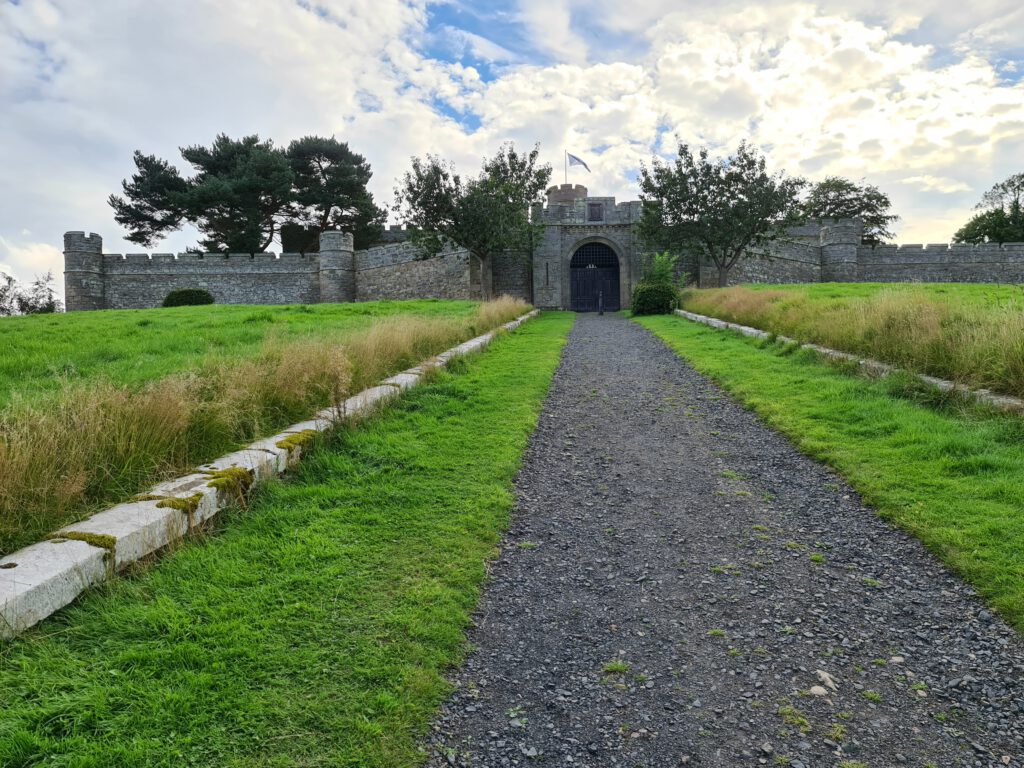 To this day it is still used for the Ba Game in Jedburgh, the uppies use it to record their victories by throwing the ball over the castle wall.
The most confusing thing about the castle jail is that from the outside you would figure it to be a castle but the now standing castle never was used as a castle but just as a jail. The interior however shows pretty good how the jailed have lived in there.
During a visit you can find a lot more information about the different peoples who were jailed there and if you're lucky you might even get to see one of the many ghosts said to be living at Jedburgh Castle Jail.
The Museum is free to visit, although especially during Covid times tickets should be prebooked. It is nice to wander about the rooms and read about the old times there and later seeing the gardens, a perfect opportunity to spend a couple of hours, also on nice days you can enjoy the sun in the surrounding gardens (the flowers do look pretty nice for a former jail 😉)