Midhope Castle is an old Tower House dating back to the 16th century. These days its best known for its role in the TV-series Outlander, in which it portrays the home of James Alexander Malcolm MacKenzie Fraser, better known as Lallybroch. It is located in Lothian, just a couple of miles north-east of Linlithgow, and is a part of the Hopetoun Estate. (Hopetoun House being another location from filming Outlander.
Other names for the Castle also include 'Medhope' under which it was first mentioned in 1458 and 'Meidhope' in 1710.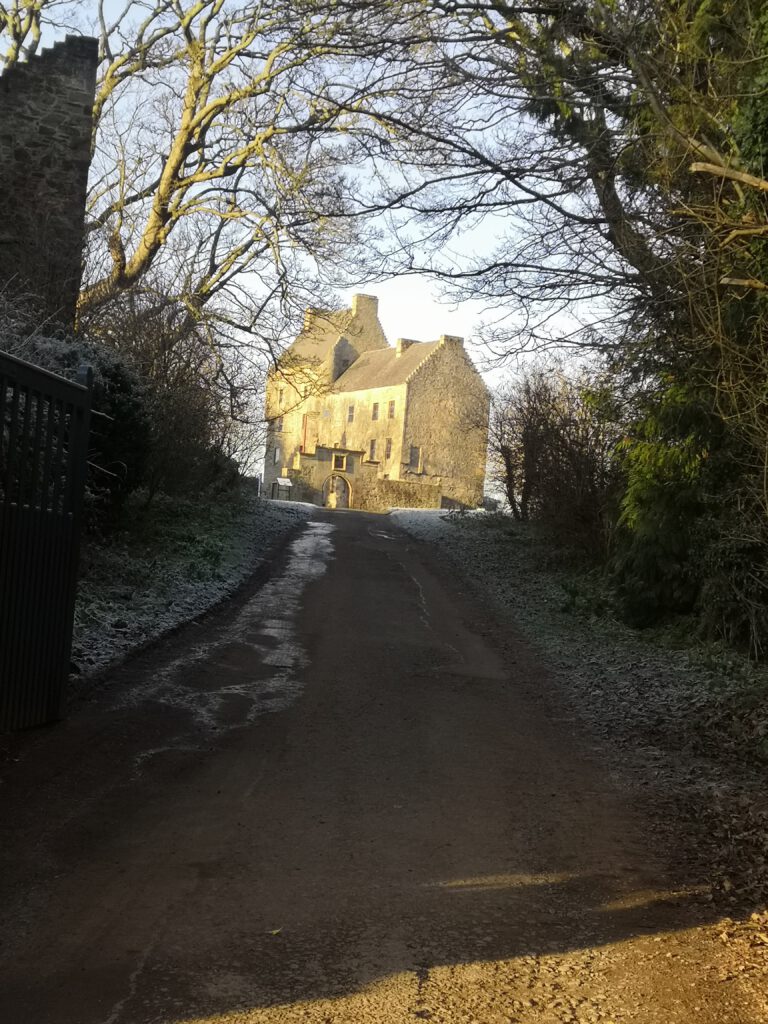 These days you can visit only the exterior of the castle, since the inner parts are pretty much not there anymore. You can purchase a ticket on spot and walk up to the film location while passing an information board.
In its prime Midhope Castle used to have five storeys and a garret to which later on a lower wing has been added. In the back of the house, you can find a fine walled garden, with the tower forming one side of a courtyard.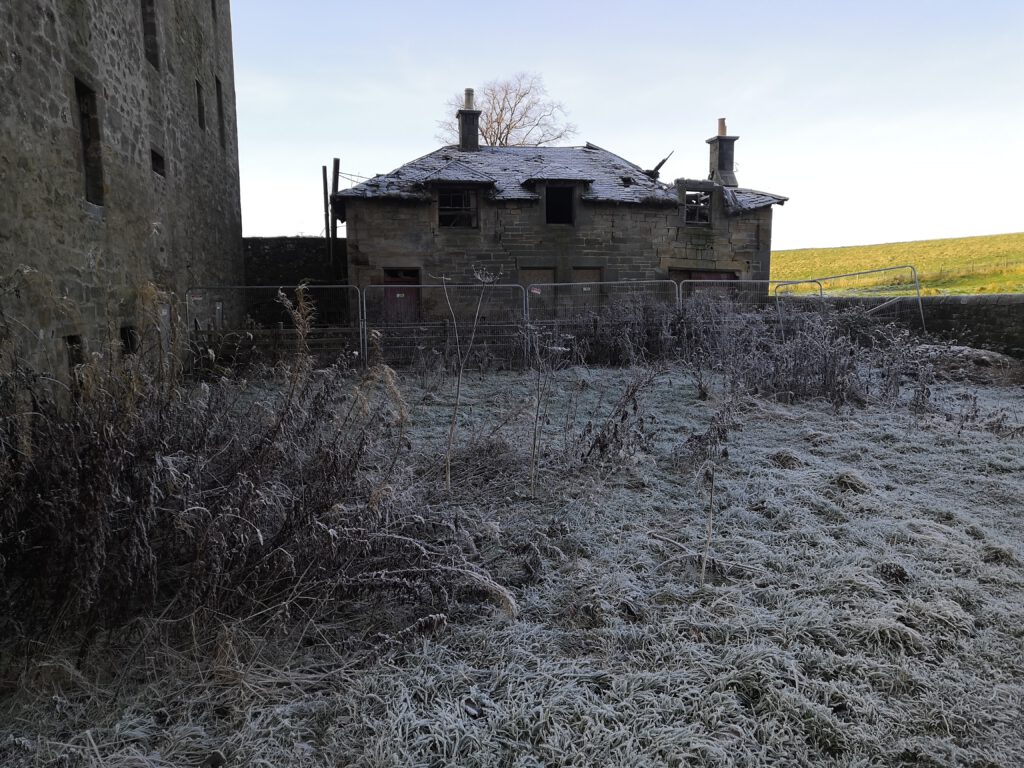 Historically seen Midhope Castle has no one that interesting to offer, over the years it passed from the Martin family (1478, they owned the land) to the Livingstones and soon afterwards to Lord Lindsay who lost it to the Drummonds of Midhope (16th and 17th century), in that period the Tower was remodelled by Alexander Drummond of Midhope in 1587. In 1664 the Towerhouse again passed to the Livingstones and fourteen years later it passed to the Hopes. The Hopes remodelled the building again and soon it was described as 'a fine towerhouse with excellent gardens, one of the seats of the Earls of Hopetoun'.
However, after the new Hopetoun House was build nearby, Midhope Castle was only used to house farm workers. Soon it got completely abandoned and is now semi-derelict.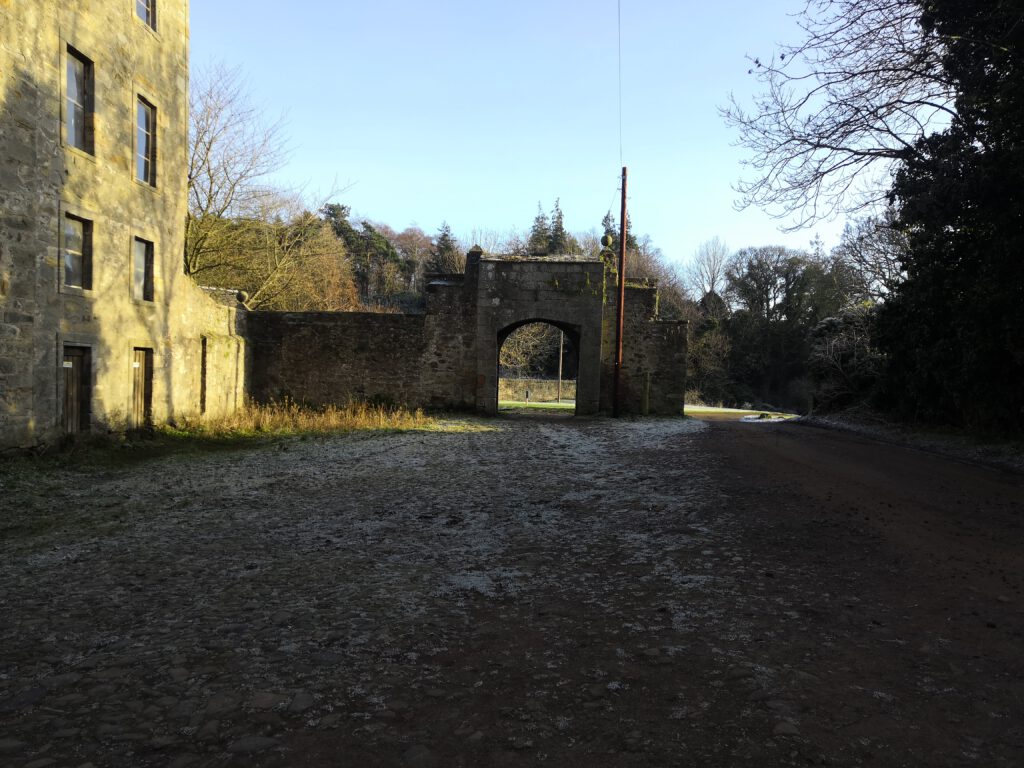 Not much of the once so beautiful interior is left, many old wall paintings and plasterwork has been lost over the years though the Hopetoun Estate and the RCAHMS were informed about parts of the old paintings being recovered when the interior fallen down wood was cleared out, they didn't take action. Dating back years, it is also known that fragments of a once ceiling were painted like the nights sky. Another part of the ceiling, displaying the marriage of Sir Robert Drummond to a Hamilton heiress in 1619, survived and is in the care of Historic Scotland at Edinburgh there are existing plans to put it on public display at the Palace of Holyroodhouse.
Now the building is Category A listed and attracts a lot of Outlander fans throughout the year.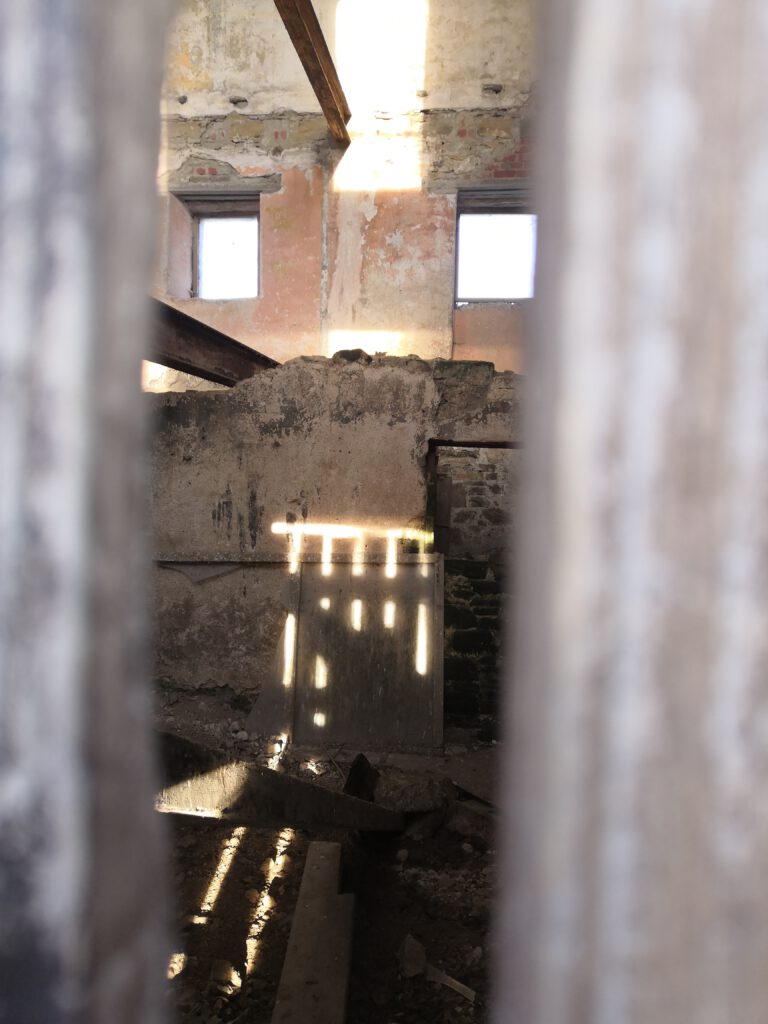 I can't help but imagine what the interiors must have looked like and it is so sad, that such a lot of great parts were lost due to not being restored in time.