Ayton Castle is an impressive local landmark, set among garden terraces, parkland, and attractive woodland, which even during winter invites for a lovely stroll.
Located in the Scottish Borders a visit to the castle can be easily connected with a trip to St Abbs Head and places like Fast Castle (ruins) (there will be a blogpost in two weeks about Fast Castle as well).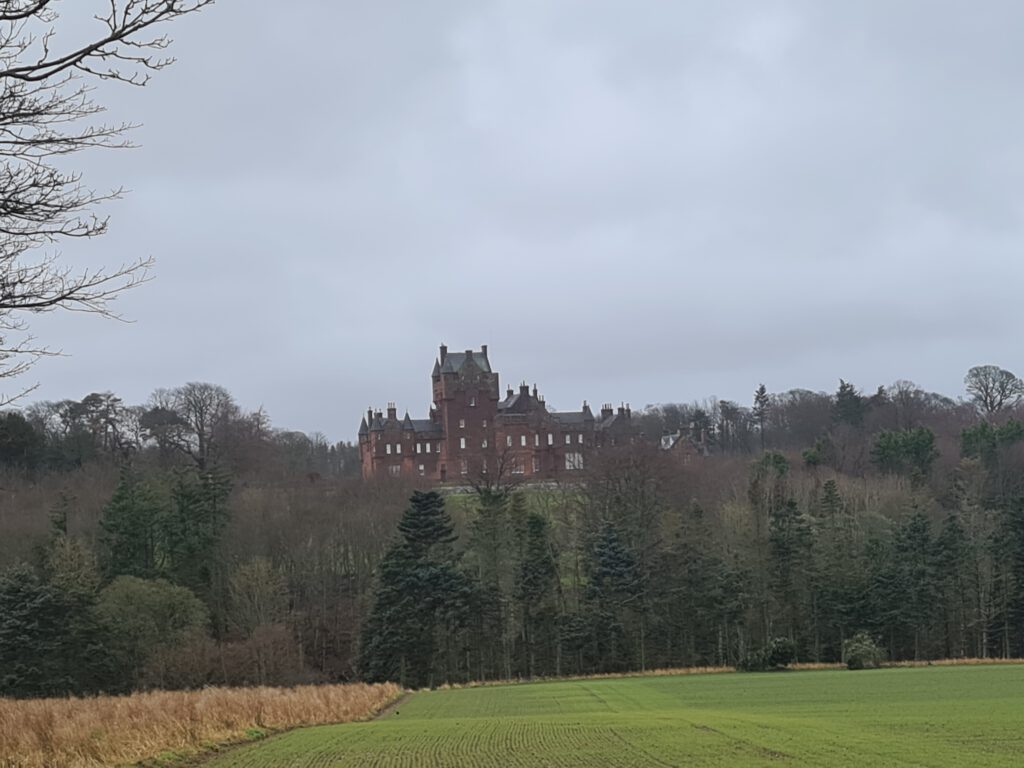 Once a stronghold of the Home family the original castle was not more than a peel tower, which was captured by the English in 1497. The tower was replaced by a classical mansion, which still isn't what you can see today, the mansion burned down in 1834.
In 1851 James Gillespie Graham was commissioned to build a new castle at Ayton on the grounds of the burned down mansion. As far up as 1875 the castle got frequently redecorated and extended.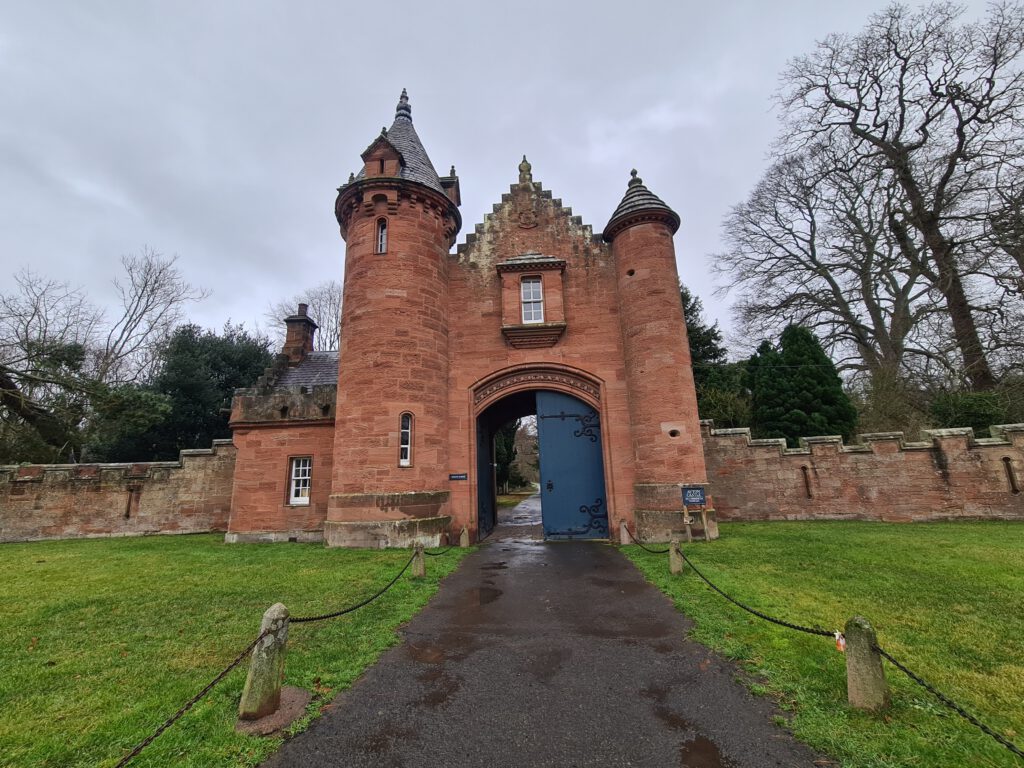 In 1873 Mark Twain visited at castle and because he took such a liking to the Dining Room fireplace mantel that it was taken to his Stormfield villa and later repaired and put into the Mark Twain House & Museum in Hartford, Connecticut.
These days the castle is a category A listed building, often referred to as the 'caput of the feudal barony' due to its history this nickname is well deserved.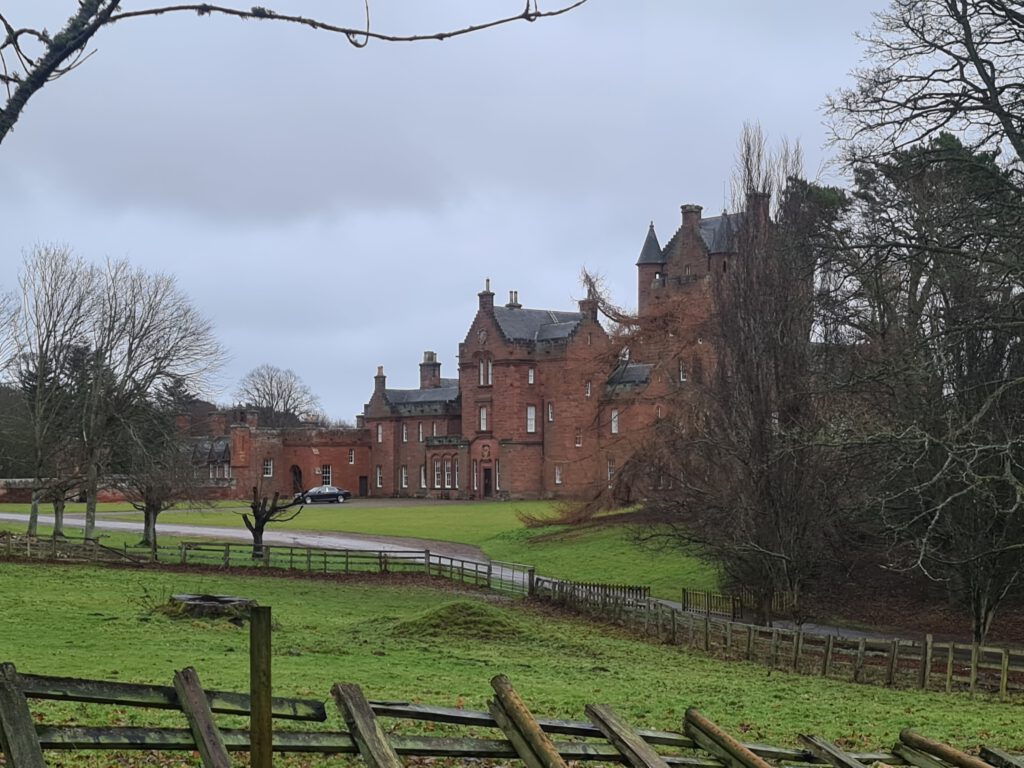 For all its presence the castle was counted as an extremely important Scottish baronial castle. Renowned for being one of only two Baronial structures by architect, James Gillespie Graham, it is not only the new castle which is pretty amazing in its appearance. Hundreds of years back the old tower must have been a stunning building as well, with lots of history.
On 30th of September in 1497 for example, after the castle was captured by the English the nearby church was scene of the treaty of Ayton Castle.
However, after the tower got exchanged with the old mansion and after that mansion burned down the grounds and the castle which can be seen there today changed hands very frequently. It went from William Mitchell, Chief Cashier of the Royal Bank of Scotland, (later called William Mitchell-Innes of Ayton Castle) to his grandson and further on to Henry Liddell-Grainger in 1895.
Every individual had either something new added to the castle or had redecorated things around the castle, making it the place it is today. Ian Liddell-Grainger, a descendant of Queen Victoria, has been Baron of Ayton since 2007.
Soon later, in 2014 Ayton Castle was sold by Lady Christine de la Rue to Richard Syred for over 2 million pounds.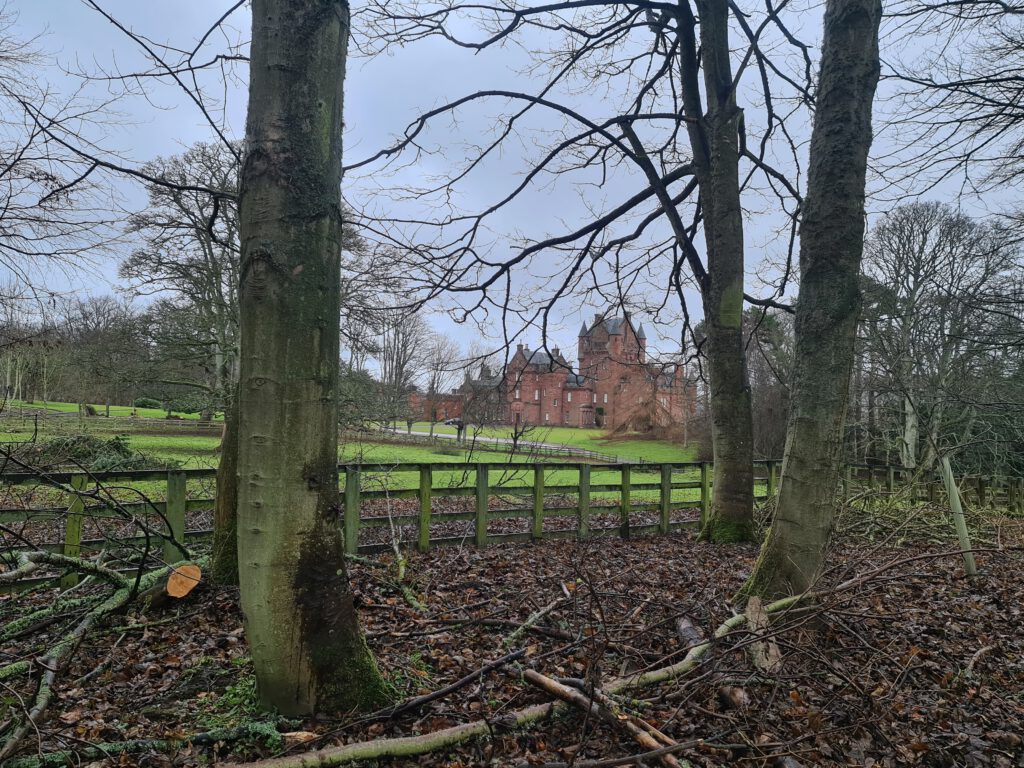 When open, Ayton Castle is a great place for Weddings and other special events, as well as a popular tourist attraction with the large grounds offering various possibilities for either a walk or a special outdoor wedding.
Unfortunately, at this moment in time (beginning 2022) the castle is closed to the public due to renovations but hopefully soon open again and offer guided tours around the castle again as well as the usual possibilities for weddings and events on its grounds. Until then you're still welcome to enjoy the castle grounds and take a nice walk throughout the woods, along the river, enjoying nice views towards the castle (unfortunately due to storm Arwen, I couldn't walk the path with the best views on the castle when I visited, but I guess it soon will be possible again).