Jedburgh Abbey is one of the four famous Border Abbeys. Melrose Abbey, Jedburgh Abbey, Dryburgh Abbey and Kelso Abbey. It has been an important religious site for 300 years. From the earlier years around 1138 after the Augustinians arrived there are no surviving buildings but many artefacts which give insights into the life back then and long before the abbey. To this day a couple of artefacts and carved stone fragments are displayed at the visitor centre, most iconic being the sarcophagus.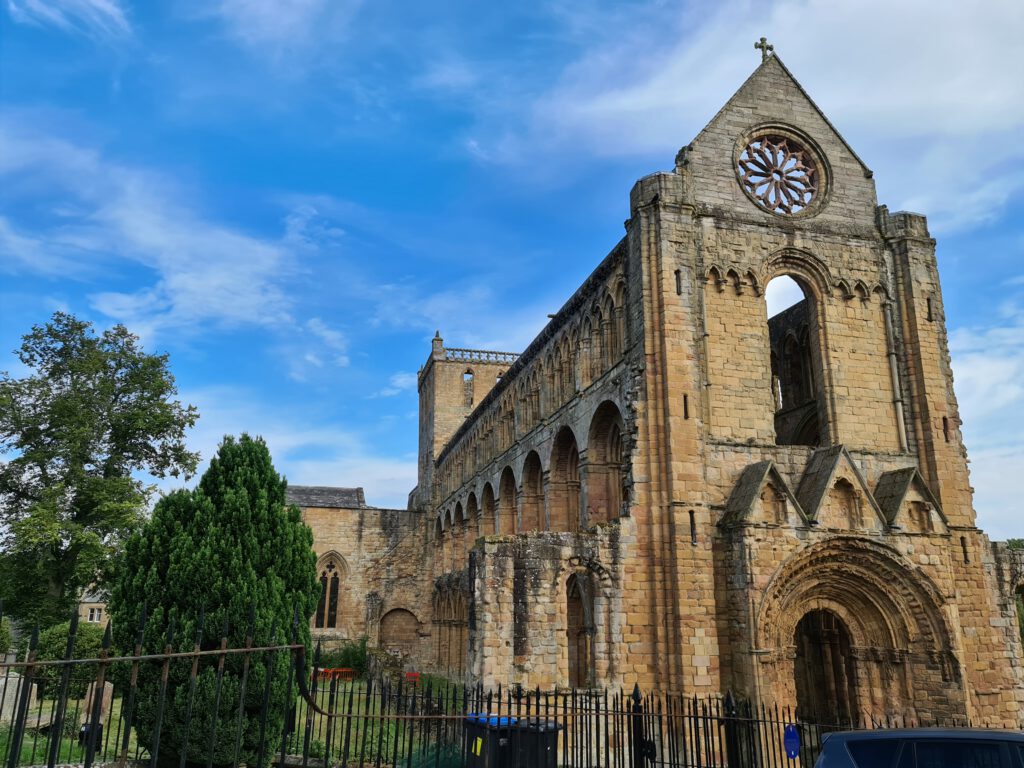 An intricately carved ivory comb dating back to around 1100 called the 'Jedburgh comb' is another highlight you can find there.
Founded by David I in 1138 it rose to abbey status in 1154. The monks coming from France, they were Augustinian priests living secluded and contemplative for most of their life.
Sadly, its location in the Scottish Borders meant that the abbey was caught up in the conflicts between Scotland and England leaving the abbey quite demolished a couple of times. These attacks in the 1300s were followed by further attacks in the 1400s, raids in the 1500s and finally the Protestant Reformation of 1560 which finally sealed the faith of the abbey.
Not long after the building of Jedburgh abbey it served as a royal castle and in 1285 Alexander III and Yolande de Dreux were married at the abbey church.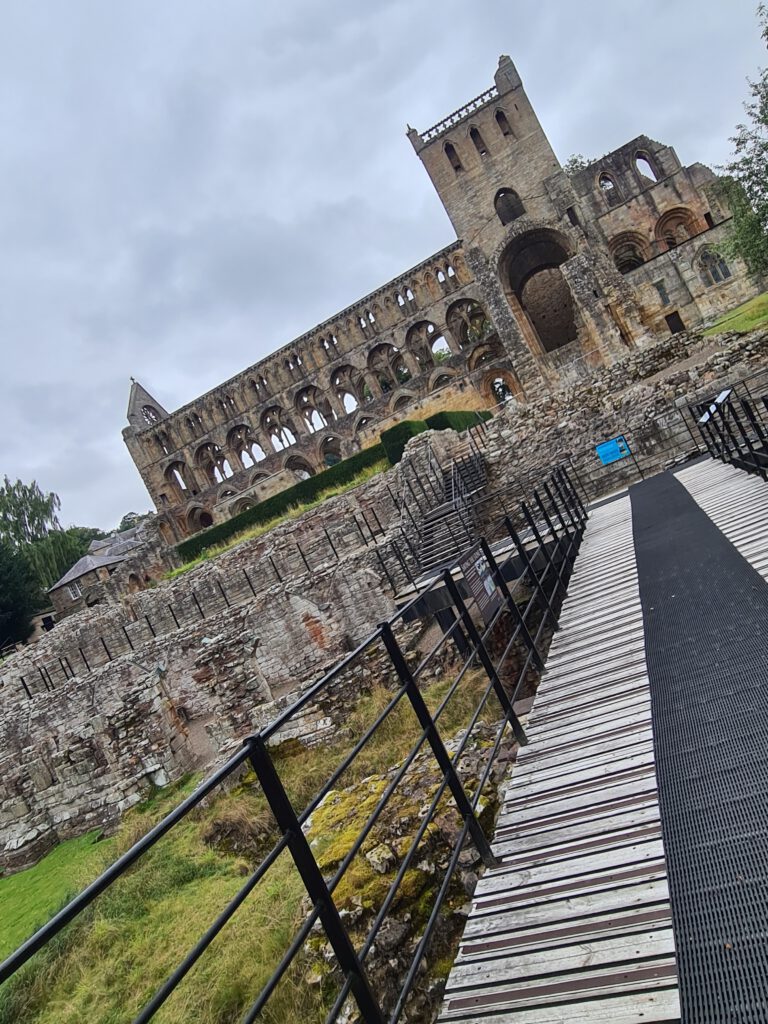 But what was enough for one monarch wasn't for the next and so David I wanted and finally built a new abbey, showing his power and authority, today being reduced to its foundations it is still impressive even if mostly known for the remaining part of the great abbey church of St Mary the Virgin.
This impressive building took more than 70 years to complete while changing from a priory to an abbey, and added even architectural fashions changed, so it was a real challenge to finish everything and stay modern.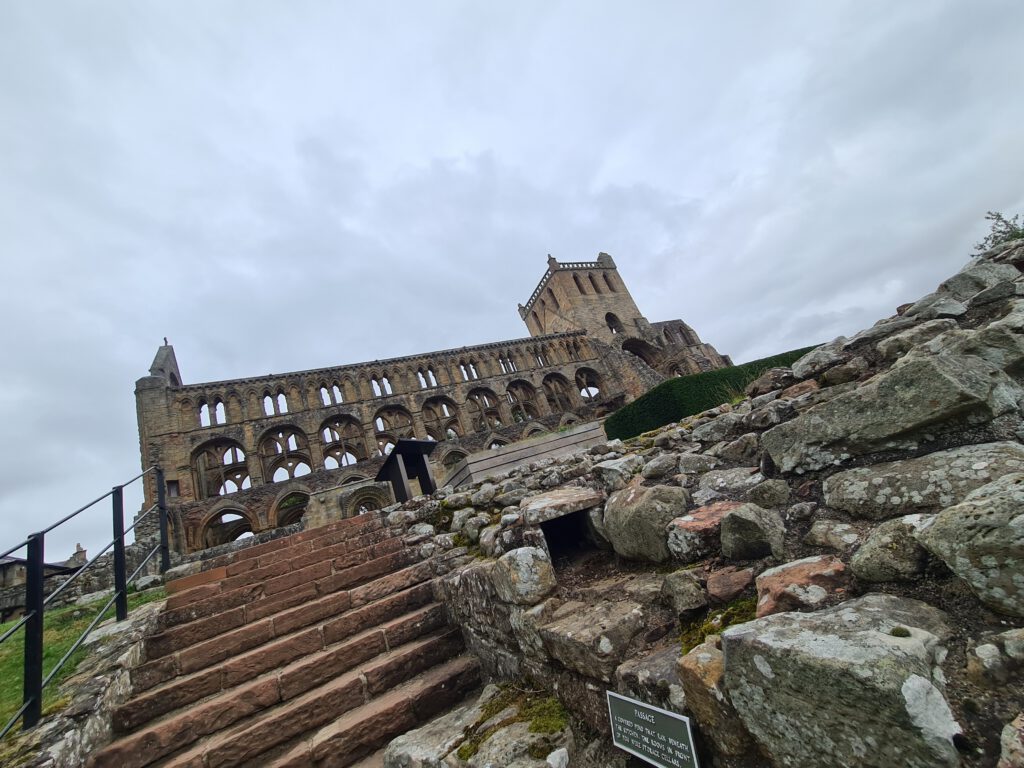 These days the visitor centre displays work associated with the early history of the site and discovered artefacts, telling the story of daily life in the abbey including games. After all the monastic life had lighter moments and seemed to be some kind of fun.
Between the beauty that once lived within the abbey and the beauty that lies within the ruins now, the abbey has been a home religion and kings and following that has suffered a lot under English warfare and power game against Scotland.