Location: near Newbridge, Dumfries, Dumfries & Galloway, Scotland
kind of monument: Stone Circle
today: located in a field with sheep (depending on the time sometimes filled with cattle); fifth largest stone circle in Britain
public transport: busses to Dumfries
scheduled monument: yes
managed by: no organisation
entrance fee: £ 0 / non
opening times: 24/7 each day of the year every time of the day; be careful when there are lambs in the field
directions: Twelve Apostles stone circle – Google Maps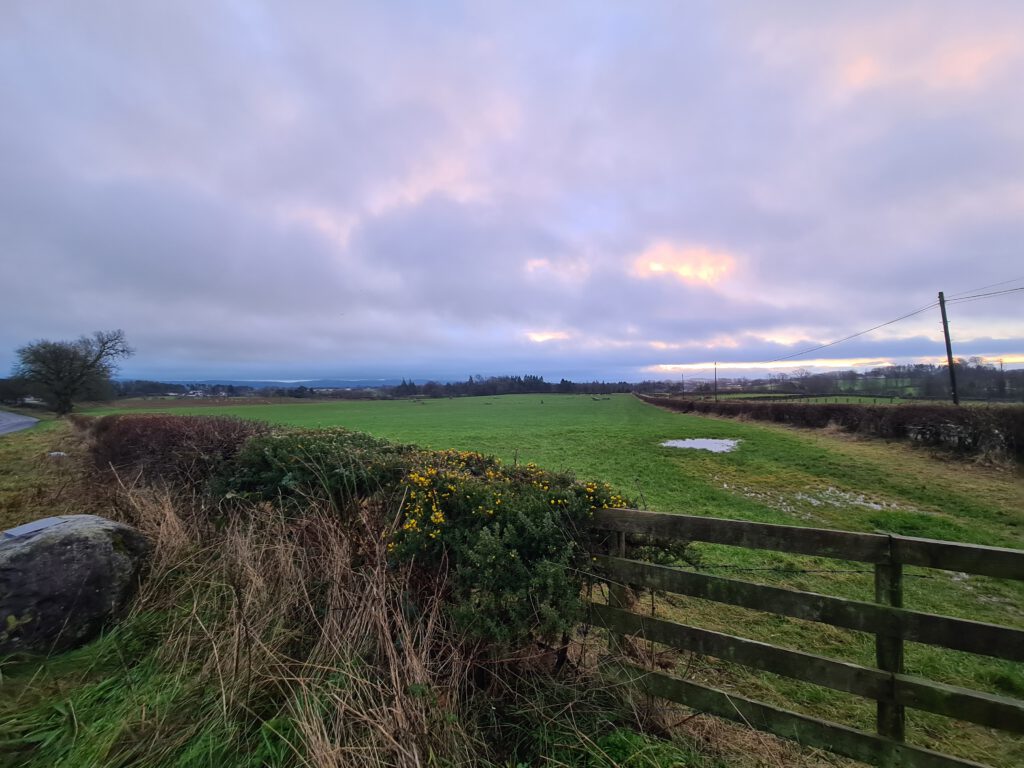 The Twelve Apostles stone circle is the largest stone circle on mainland Scotland. Its south-westerly arrangement aligns it with the midwinter sunset.
Originally consisting of twelve stones, one much have been removed before 1837, and so there are now just eleven stones left. Plans from 1789 and two years later show twelve stones.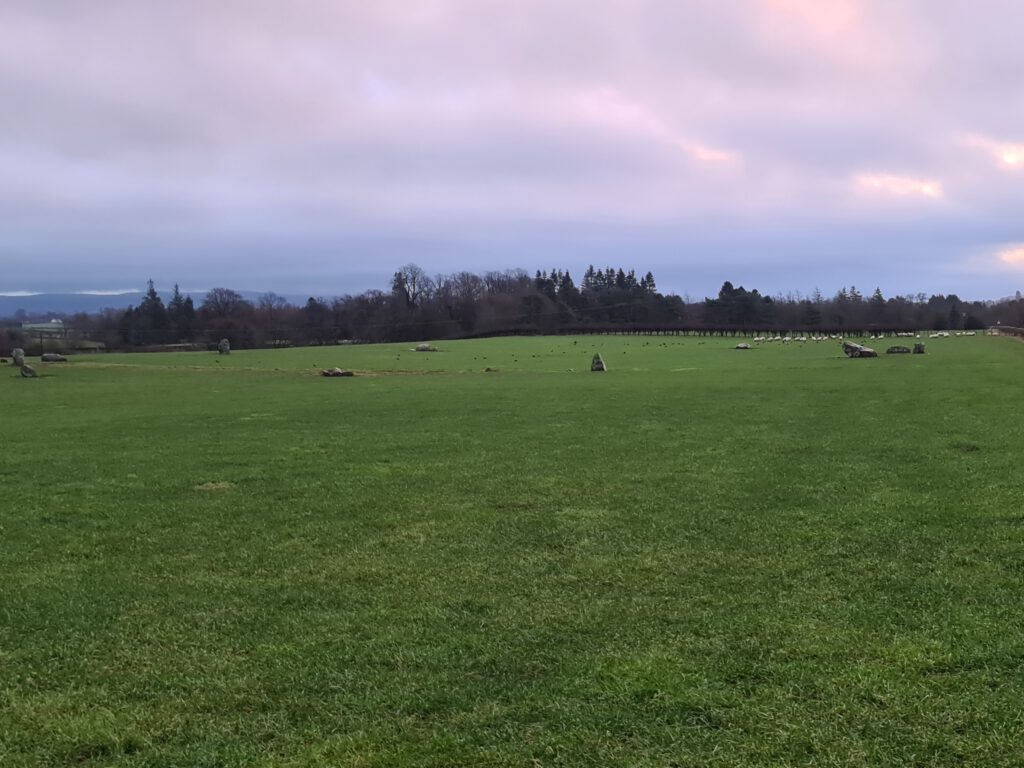 Of the eleven remaining stones, five are earth fastened whereas the rest isn't.
When local traditions were recorded during the nineteenth century the stones were associated with the twelve apostles of Jesus Christ linking the removed twelfth stone with Judas Iscariot. Traditions say that the stones were set up by the apostles themselves.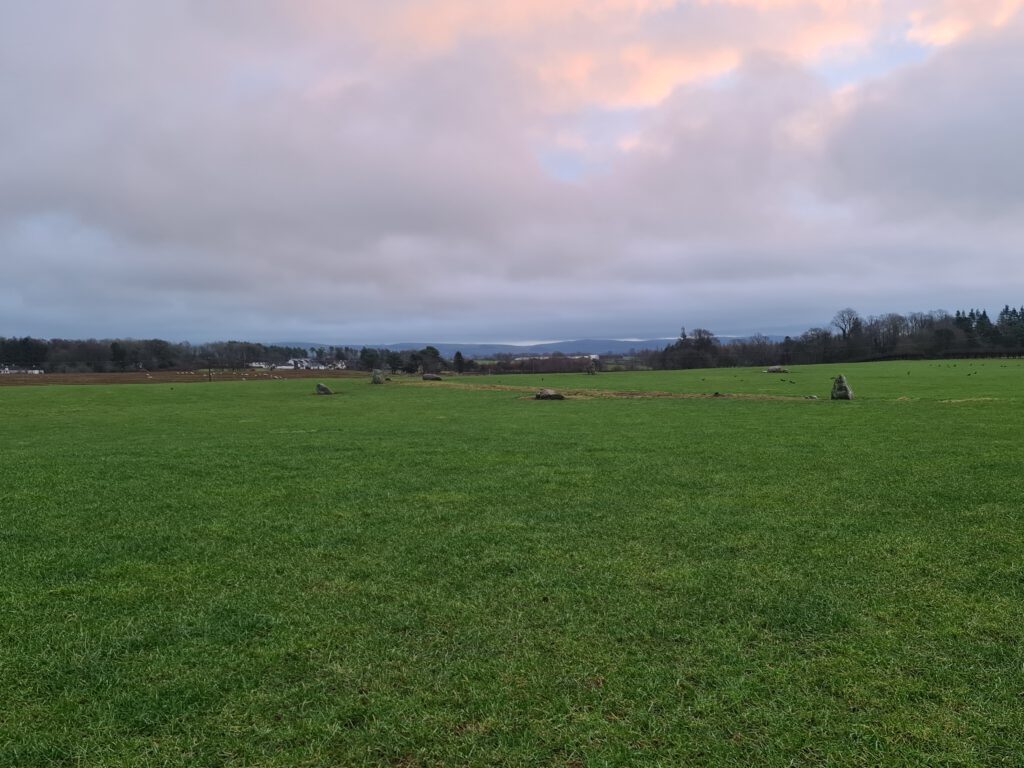 However, there are different stories, some stating that the original stone circle consisted of eighteen stones. Measuring approximately 90 metres at its maximum diameter it for sure offered room for more stones whether it have been as many as eighteen or not we won't be able to say.
Just calling it a circle I already leaning out of the window since this type of formation is more like a flattened circle, not completely round.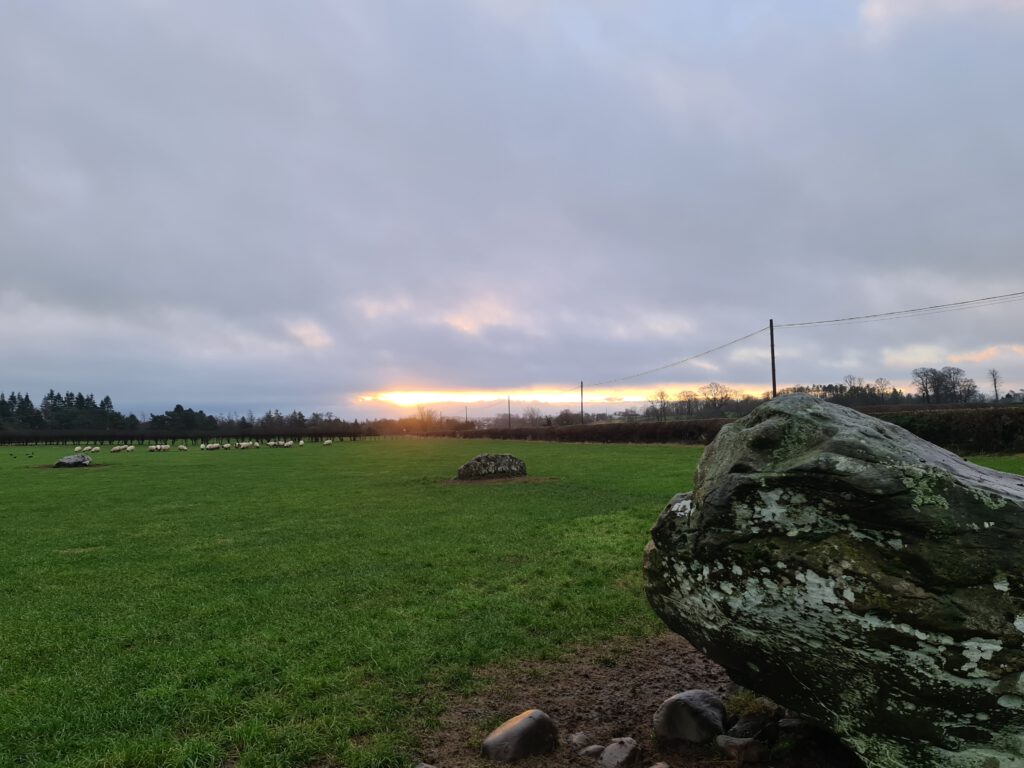 Given that the surrounding area offers more than just one other stone circle within less than five miles radius the Twelve Apostles stone circle might have been part of a larger place of worship as well as it supports the theory of stone circles being erected in special areas of sunrises etc.
A four-inch bronze figure was uncovered before 1882 at the circle, thought to present Saint Norbert, dating back to around 1100, the figure can be seen at the Dumfries Museum these days.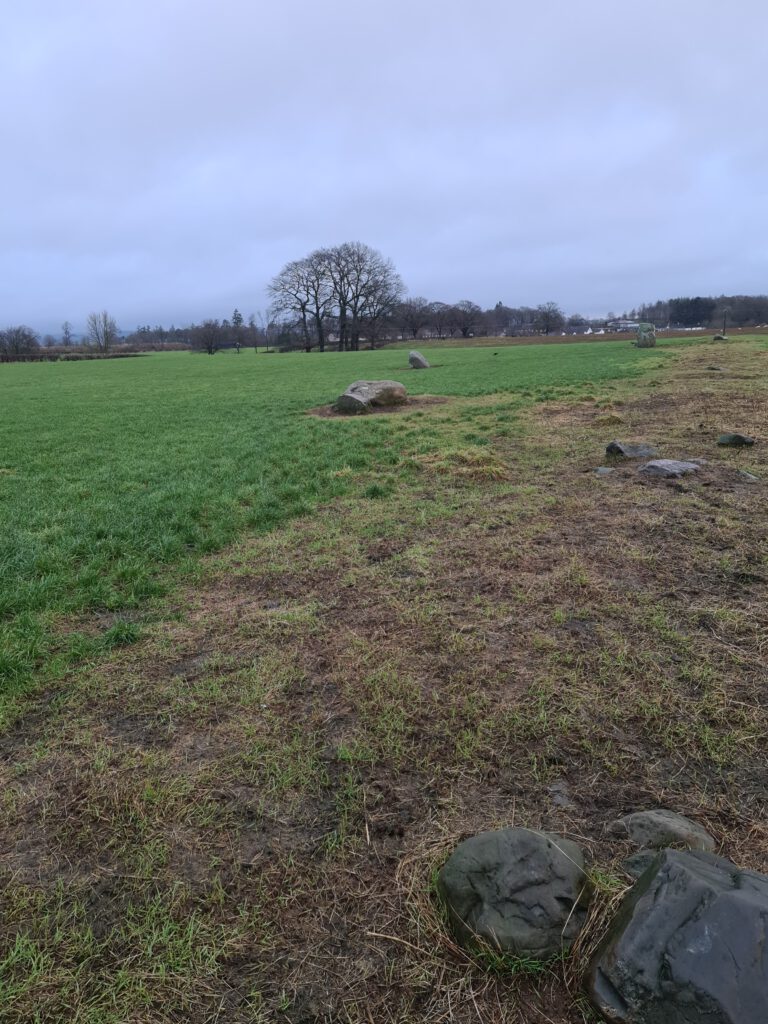 Though it might lack many people of interesting aspects the Twelve Apostles stone circle is a very idyllic place offering peace and opportunities to just relax. It still contains a lot of questions within its stones, questions that might never be answered….
Given my experience there I can just tell you the early morning hours are truly the best to visit. Seeing the sun rise behind the distant Dumfries it gives just a magical opportunity to watch the sky turn lighter and lighter while the clouds reflect the rising sun in such vibrant colours. It is a beautiful place no matter what many people say, and if passing by it is definitely a place you should stop at for a couple of minutes.