Location: Steilston Cottages, Dumfries, Dumfries & Galloway, Scotland
kind of castle: tower house
today: left alone, still looking pretty good, not accessible to the inside
public transport: several busses from Dumfries, including at least a 15 minute walk from the bus stop to the tower
scheduled monument: yes
managed by: private property of the nearby living farmer
entrance fee: £ 0 / non
opening times: there are no opening hours since the tower stands on private ground, for access please consult the farmer (unfortunately I didn't know that when I went, please follow the rules, because this definitely was trespassing! Wouldn't appreciate you making the same mistakes as I did)
directions: Fourmerkland Tower – Google Maps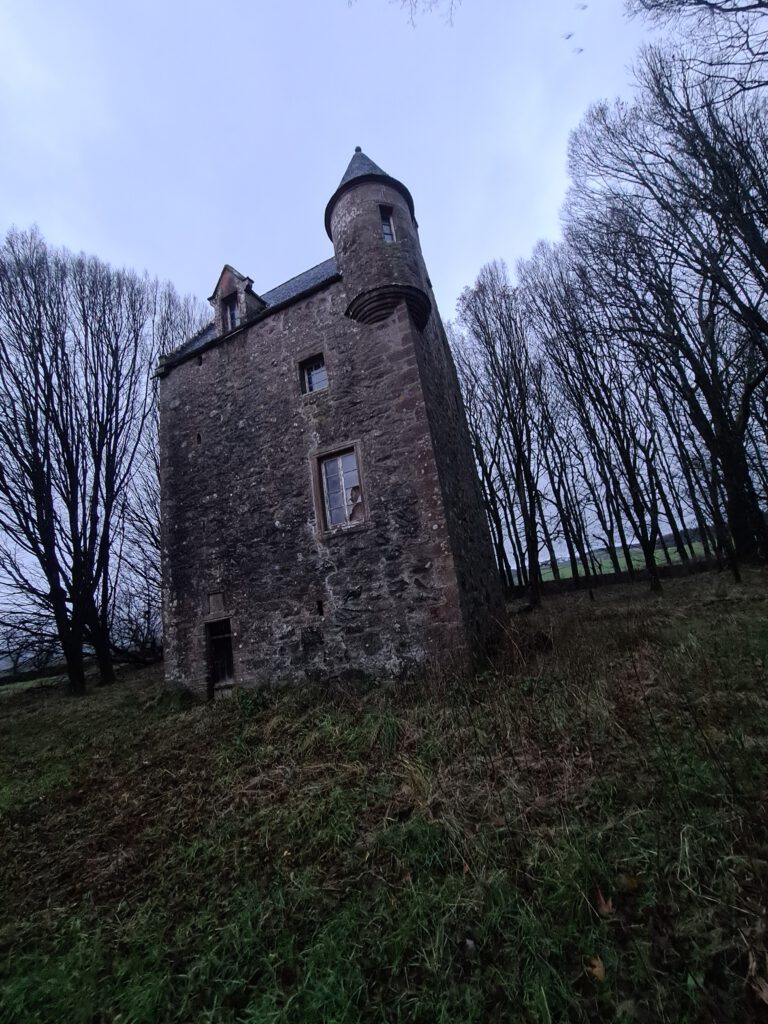 Located in the county of Dumfries and Galloway, Fourmerkland tower is a small tower house dating back to 1590, according to a heraldic panel above the doorway. The panel along the date also contains the Maxwell arms and the initials of Robert Maxwell and his wife.
Though the panel dating to 1590 the foundations of the tower are known to be way older than that. The private land on which the tower stands is entirely surrounded by trees and is overlooking a small pond.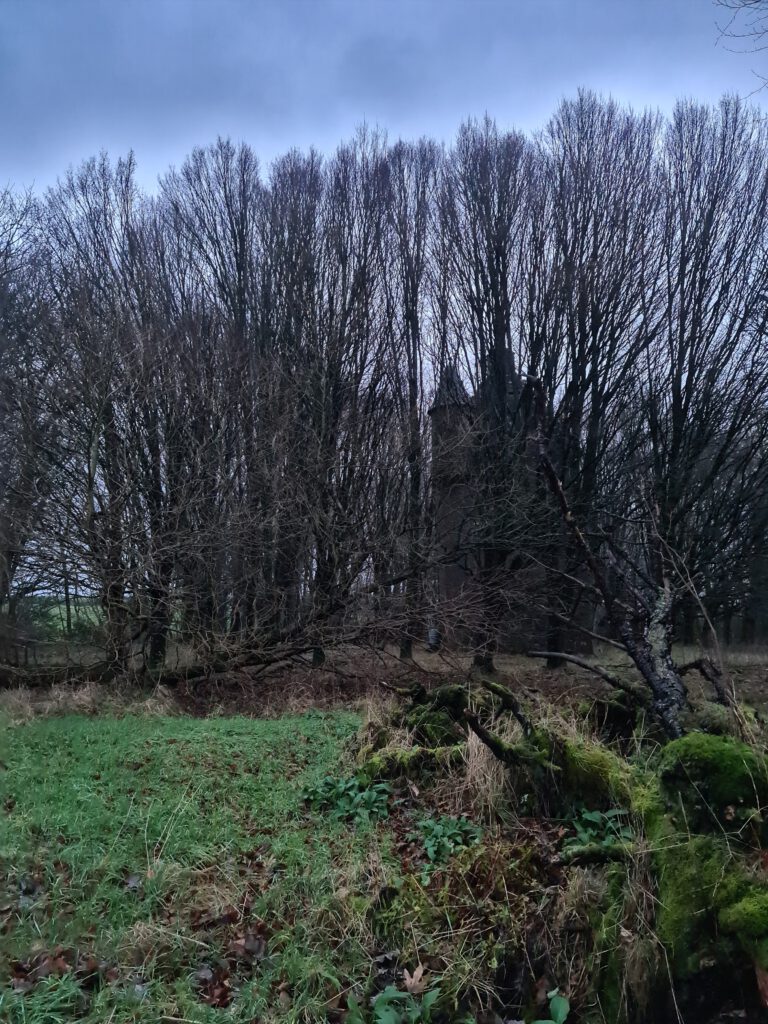 Having had the village schoolmaster as its last tenant Fourmerkland is now unoccupied but in a good state. With the surrounding land being marshy it was for sure one of the reasons for its former occupation by the powerful Maxwell family.
The Maxwells and the Johnstones being two feuding clans the tower and the surrounding land might have often been the scene of many feuds.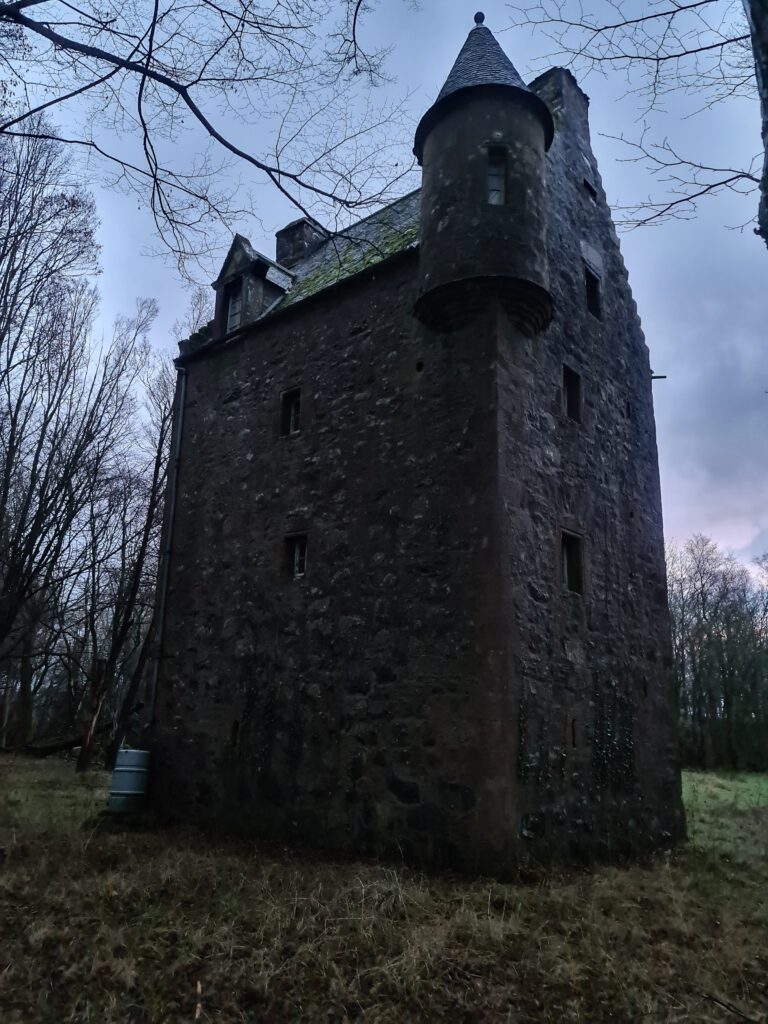 Robert Fergusson purchased the patronage of the parish of Holywood by 1720. From 1896 onwards however, the tower was allowed to fall into decay, and it wasn't repaired until 1964.
Not being open to the general public you have to get yourself the farmers permission, of Fourmerkland Farm, to view the tower, as it is located on private land.