Location: Sanquhar, Dumfries, Dumfries and Galloway, Scotland
kind of castle: stone fortress
today: ruin
public transport: buses and trains to Sanquhar's centre
scheduled monument: yes
managed by: ???
entrance fee: £ 0
opening times: all year round 24/7
directions: Sanquhar Castle – Google Maps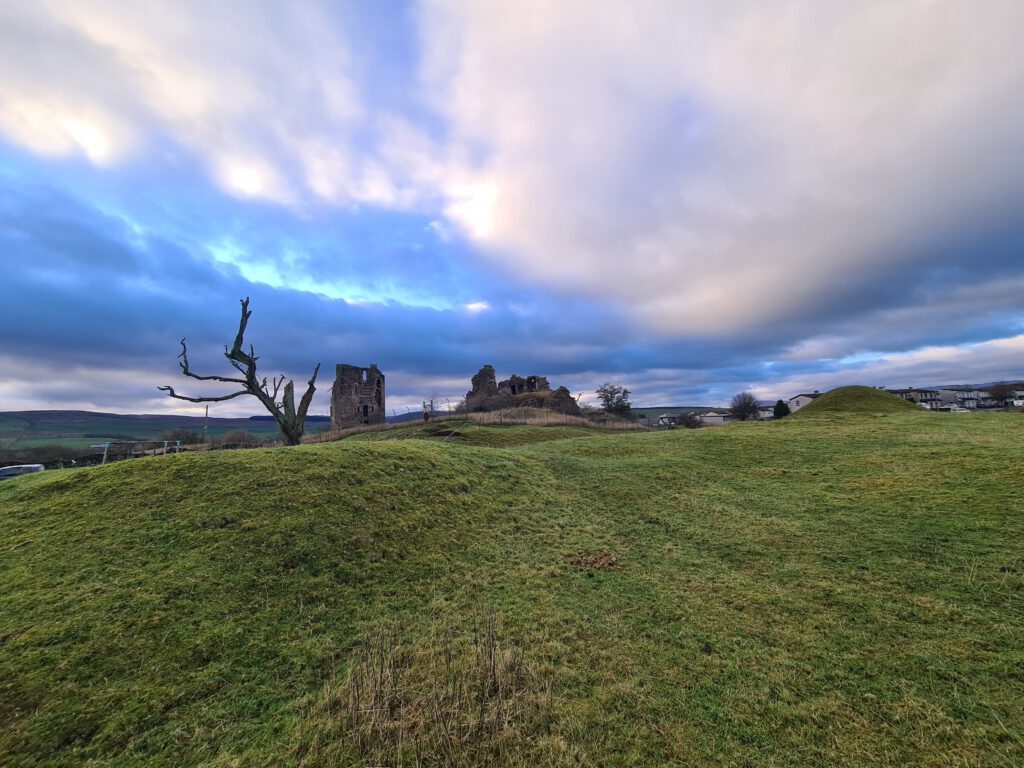 Built in the 13th century by the Crichton family Sanquhar Castle is not more than a ruin these days. Located northeast of Dumfries it is in a perfect position considering the ground is overlooking the River Nith. Many people these days might best recognize the Castle if they went along the Southern Upland Way, which runs right by the castle.
Over the years the stronghold with a deep ditch round was visited by many notable figures. These figures being not only Edward I (who seems to have visited lots of castles in the Dumfries and Galloway area) but also Robert the Bruce, William Wallace and Mary, Queen of Scots before the final monarch, James VI visited the castle as well.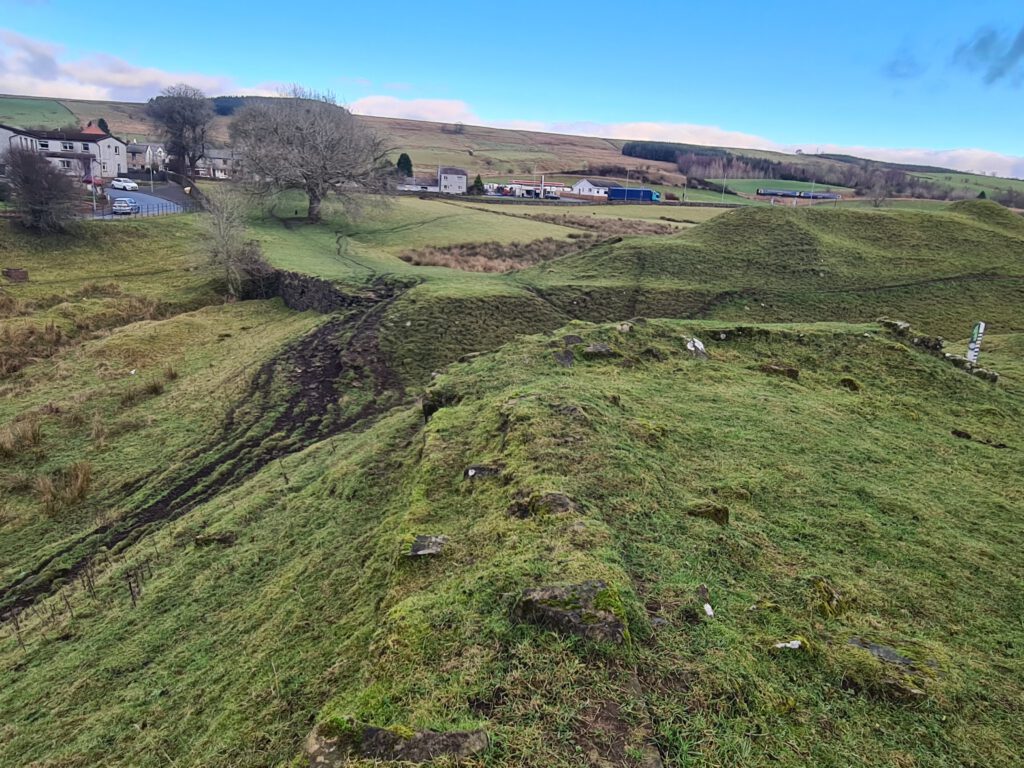 The castle remained in Crichton hands until the mid-17th century when they sold it to Sir William Douglas, 1st Duke of Queensberry who established Drumlanrig Castle, ten miles south of Sanquhar. For Drumlanrig it was that the duke left Sanquhar Castle and over the years it began to crumble into not more than a ruin.
When another Crichton, John Crichton-Stuart, 3rd Marquess of Bute, purchased the grounds in 1895, he started to restore his ancestral home after restoring Cardiff Castle and Castell Coch in Wales. But when the Marquess died just five years later the restoration work ended, leaving behind a mix of restoration and original stonework, which still looked pretty abstract and was quite far from any sense of completion.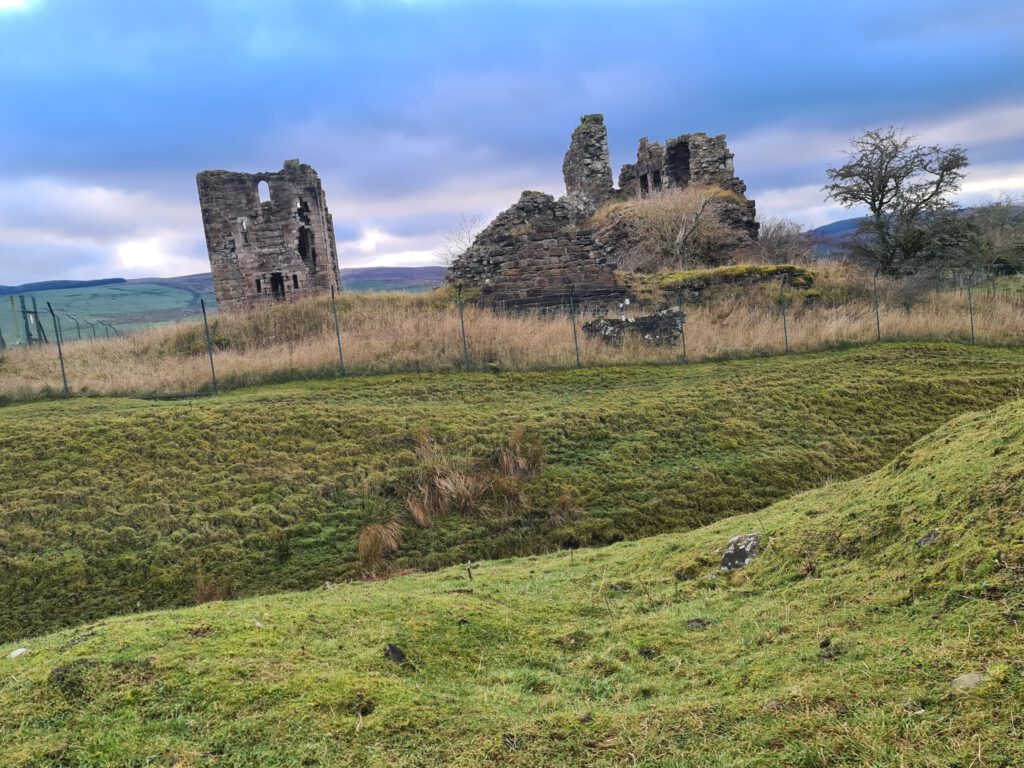 What gets me most excited in every post, I can manage to find such stories for, is of course the ghosts who reputedly haunt most castles of Scotland. Sanquhar Castle has two, the "White Lady" and the ghost of John Wilson. The "White Lady" is thought to be the spirit of a young woman, Marion of Dalpeddar. The girl disappeared in 1580 and many thought that she had been murdered by one of the Crichton lords. During excavations in 1875/1876 a skeleton was found in a wall and it supports this story to this day. John Wilson however was as well someone who was murdered by the Crichtons. He was hanged by the Crichtons and to this day is said to manifest himself with groans and rattling. Both those ghosts give pretty well of a picture of the Crichtons throughout history.