The Commando Training Area was located on the grounds of Achnacarry Castle in the Scottish Highland region of Lochaber and has been used as a training establishment for the British Commandos during the Second World War.
The Commandos were created as a British answer to the German "Wehrmacht", boosting British Morale they were all in all just a small raiding force later also joined by different departments of the Royal Air Force, Royal Navy and Royal Marines.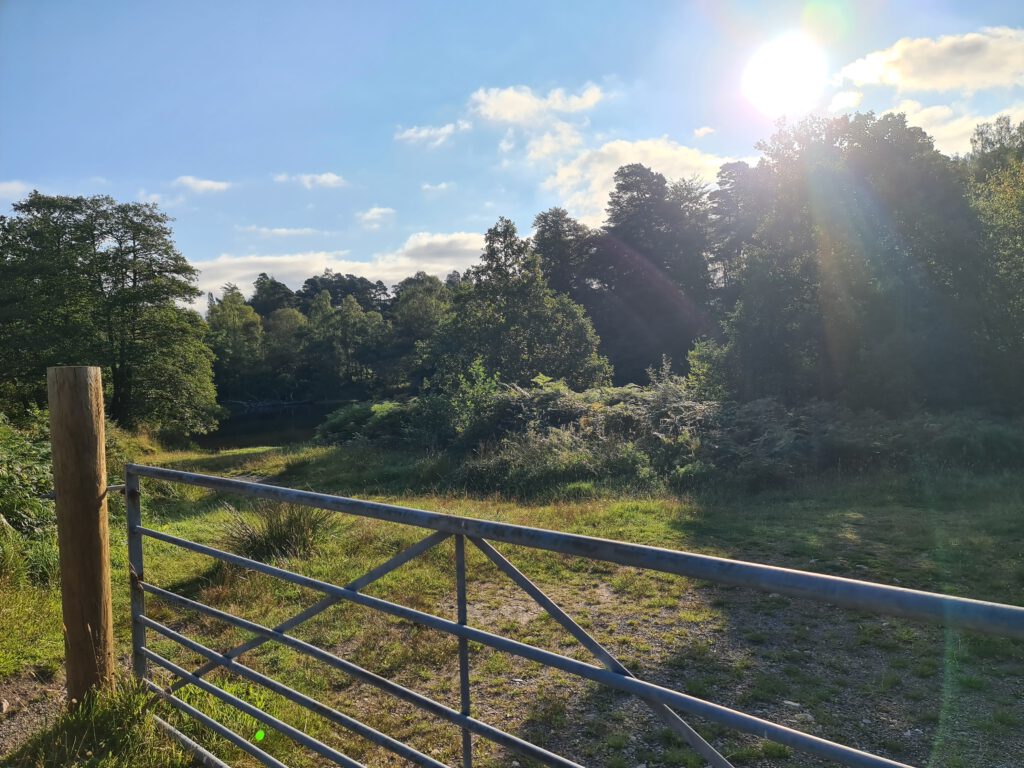 Shortly after the start of the Second World War started, Achnacarry Castle, ancestral seat of Sir Donald Walter Cameron of Lochiel, was changed to being a new Training and Holding Wing for the Special Training Centre Lochailort. After the STC Lochailort was closed the potential commandos needed a training ground, the ground of Achnacarry Castle offering the perfect space.
In early 1942 the Castle was redesigned as Basic Training Centre for the Commandos. Within the vicinity of the house most was replaced by asphalt and nissen huts were added to the grounds around the built drill square, offering accommodation for men, dining halls, and washing rooms.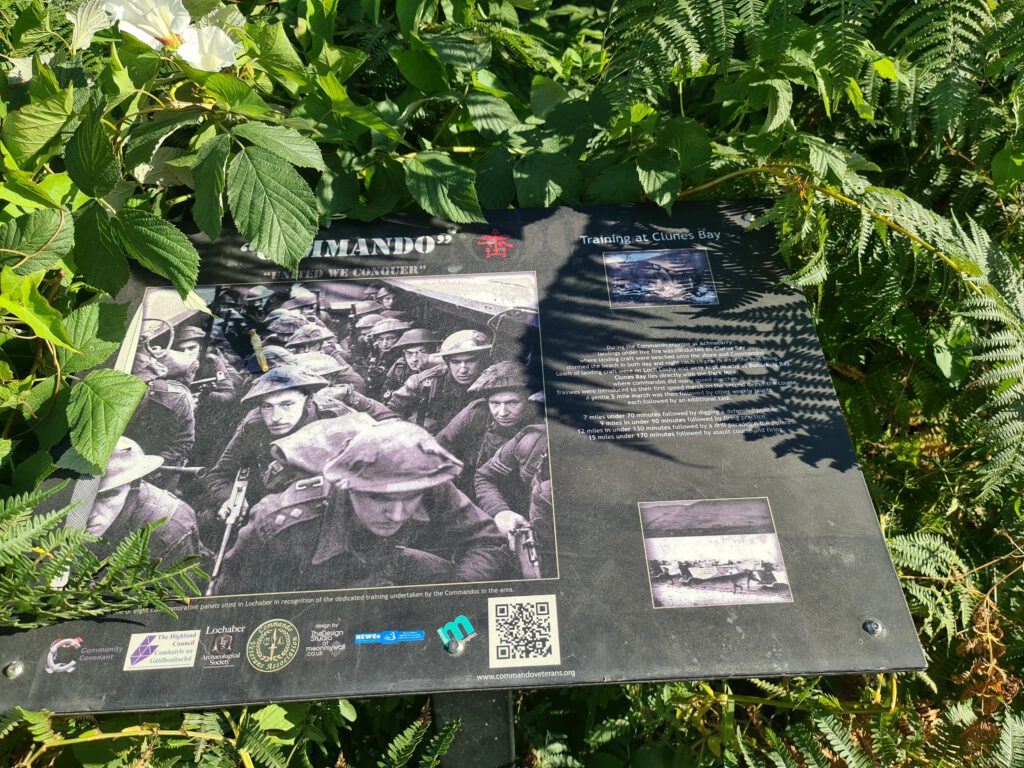 All this was kept a secret of the public, so the government had to come up with a plan. They started by preventing people from visiting most parts of Lochaber by not allowing non-residents to cross the Caledonian Canal.
When the war had come to an end in 1946 the significant Commando capability wasn't needed anymore since peace was at hand, so the Achnacarry Commando Training Centre was closed.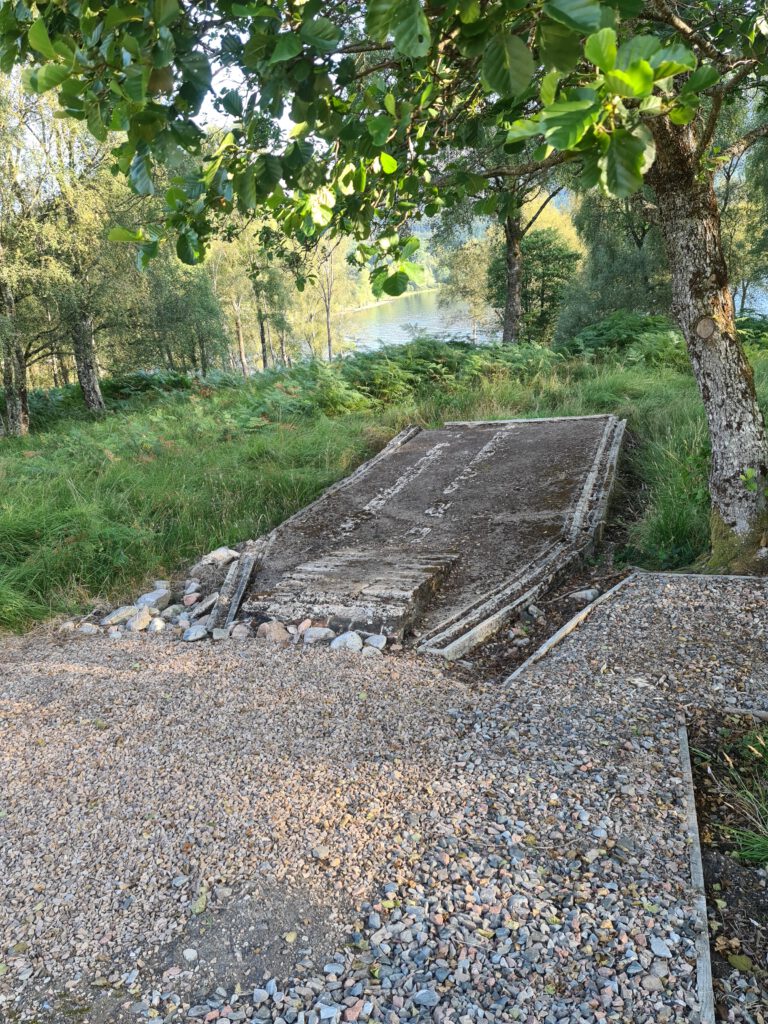 During its high season between 1942 and 1946 over 25,000 personnel were trained at Achnacarry, often believed to be the birthplace of modern special forces.
The Commando Memorial at Spean Bridge which most people know these days is overlooking some parts of the training grounds, standing at a place where potential Commandos passed when on their way to the training centre from Spean Bridge Railway Station.
These days while walking the Great Glen Way you can still spot some remains of the old training camps, ramps coming up from the former lochside and other remains.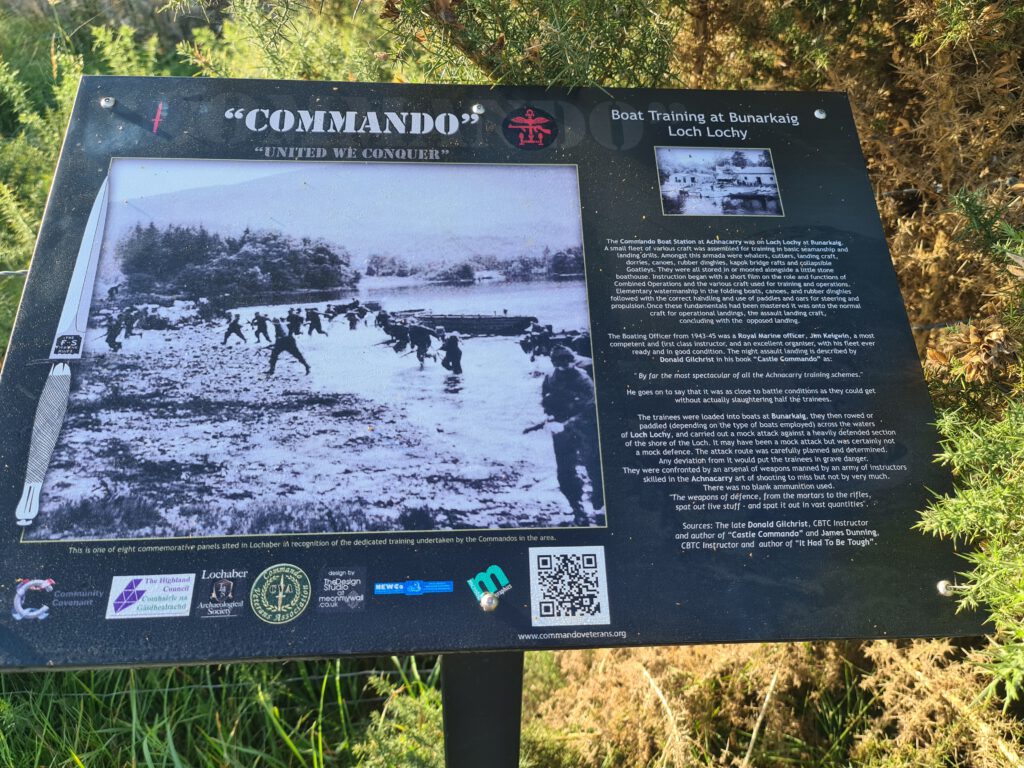 If you have the time but not the energy to walk the great glen way, at least take a couple of hours to just explore these remains, imagining what hard training the officers and their men went through, if it is documented that quite a few men died in the process of the very realistic training. It is definitely something you should have seen if you're interested in things from the Second World War.