Where barbaric becomes clever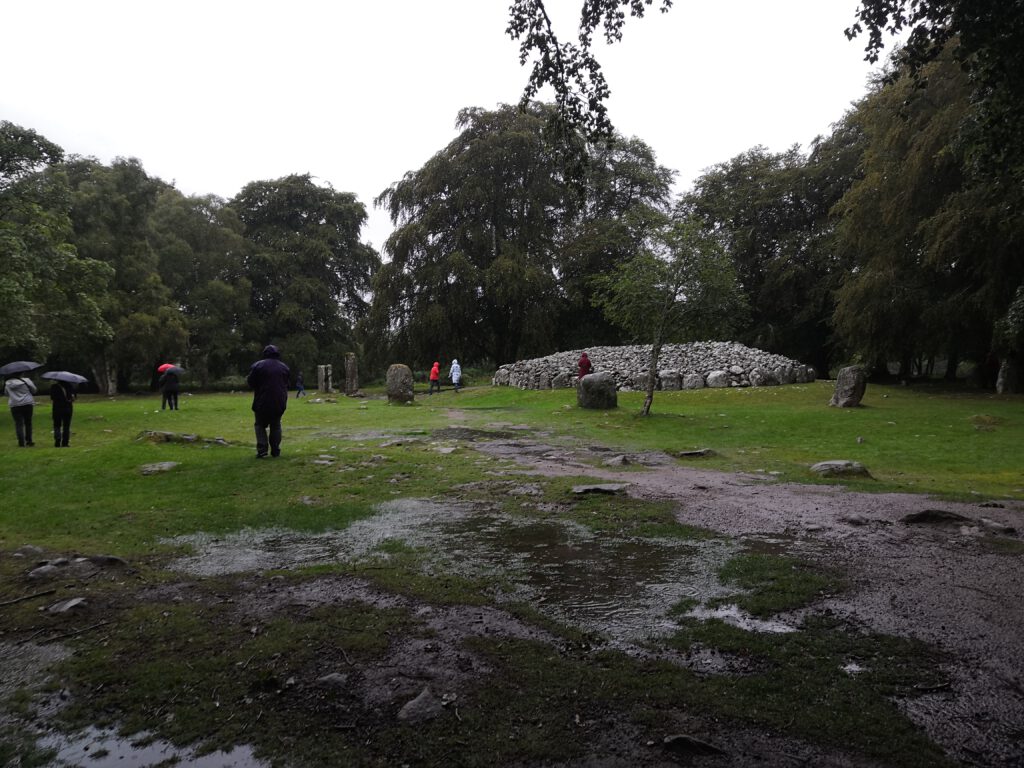 The Clava Cairns are located on a beautiful spot within a small wood and consist of two passage graves (the North-East and the South-West Cairns), a kerb ring cairn, a central ring cairn and standing stones. Within a little distance you can also reach Milton of Clava which includes the remains of a medieval chapel, the remains of another cairn and possible standing stones.
The full name is Prehistoric Burial Cairns of the Balnuaran of Clava which these days is either shortened to The Balnuaran of Clava or Clava Cairns but most people refer to it by the last.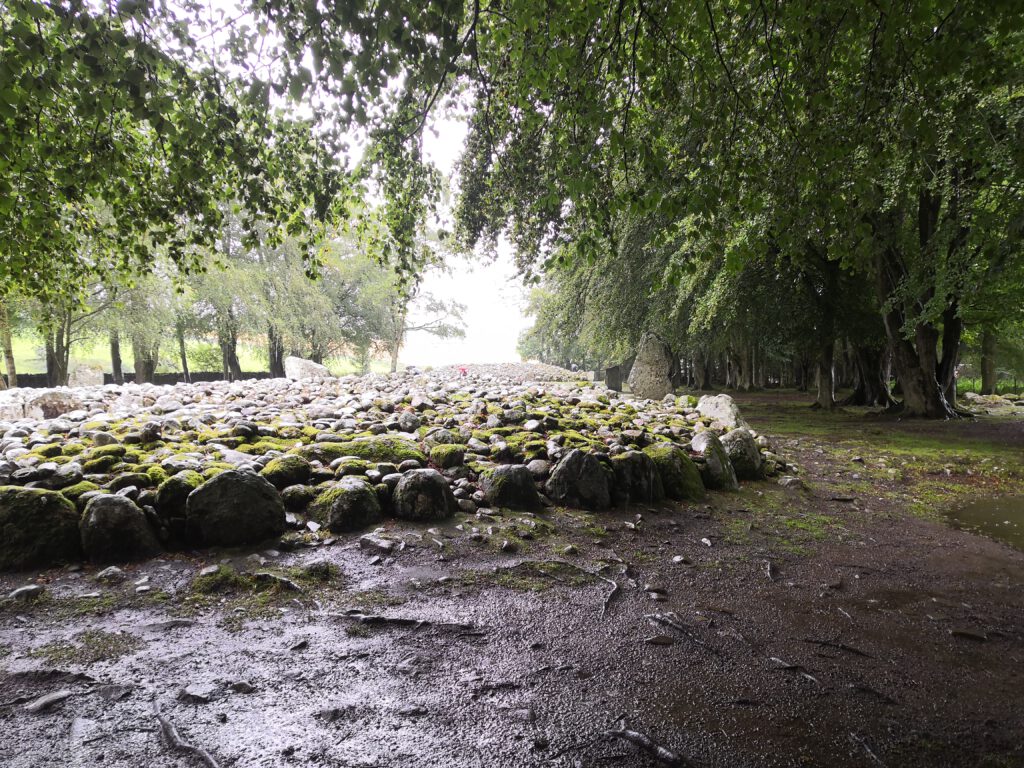 A cairn is a mound of stones erected over a burial or at some other point with otherworld associations, such as wherever a man has died out-of-doors or where a coffin has rested.
The Clava Cairns, east of Inverness, date back to the early Bronze Age about 2500 BCE though they were classified as Neolithic Period constructs before. The place is thought to have been in use earlier as well but there is no reassurance to that.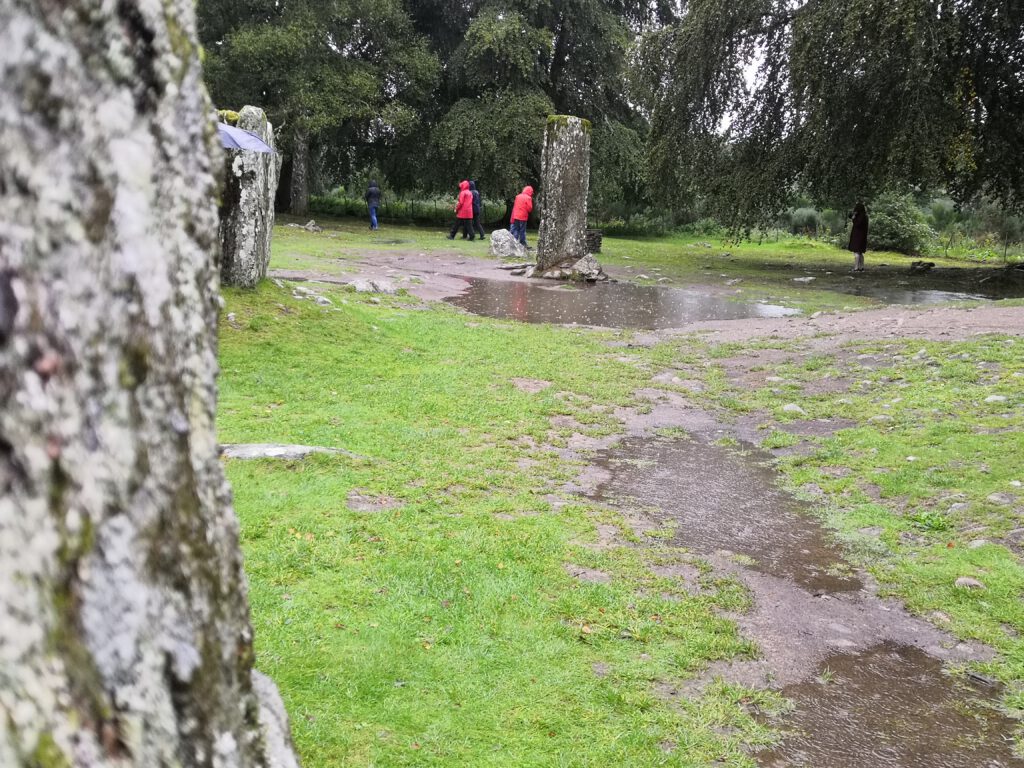 Later additions have been made about 2000 BCE and the whole area has been in use for over a millennium and further on until 770 CE in intermittently reuse by communities. The three still existing cairns however were thought to have been constructed as one operation. Of which the two now non-existent cairns might have been a part as well.
The strategically for astronomical purposes placed Cairns, with astronomical alignments, have been identified as graves of important individuals, each one with a central chamber and surrounded by a ring of standing stones.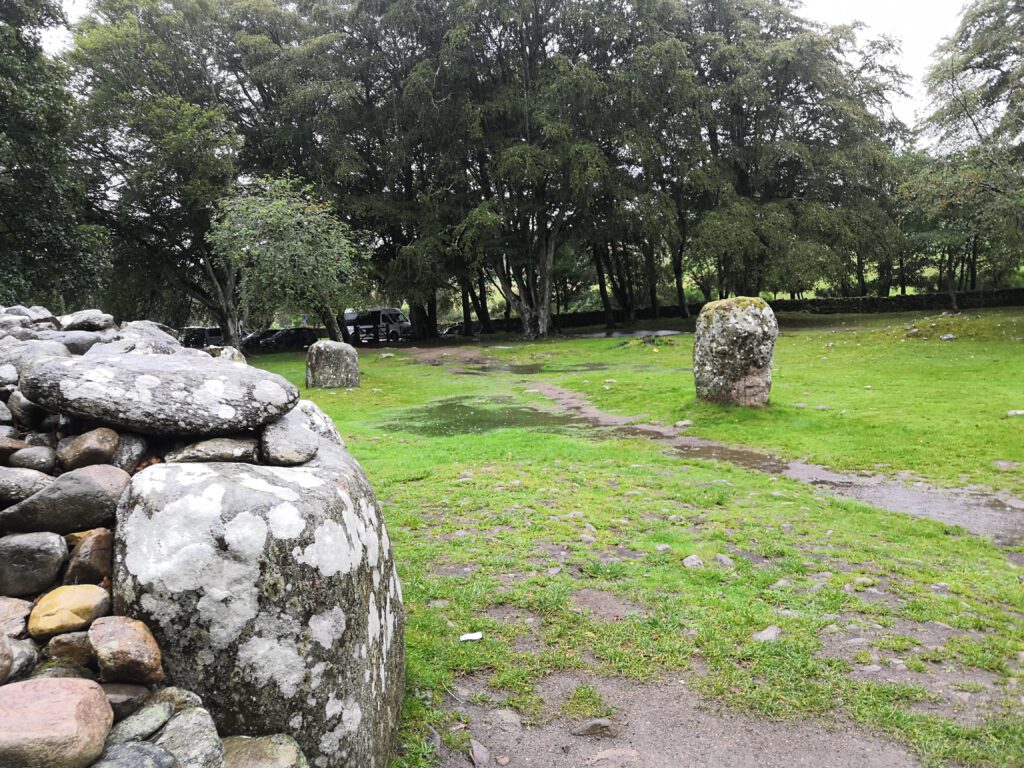 The area is thought to have been used not only as a burial ground but also as a centre of rituals, later on it was a central meeting place for Clans as well since it was easy to find when just following the Great Glen and so over time this important place for honouring the dead and mark the passing of seasons, with the alignments clearly marking the midwinter sunset as an important time to the local community, was of much more use to locals than we can imagine these days.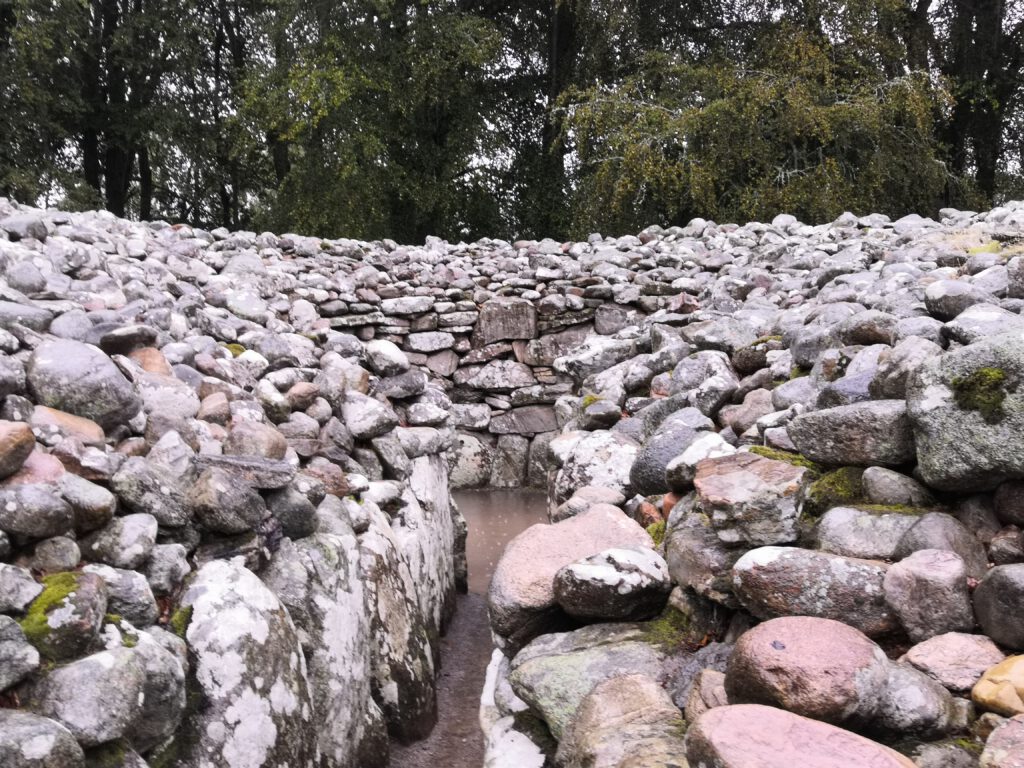 But the most important, to mention, meaning of the Clava Cairns is its representation of Scotland as a whole and the place Scotland has in the universe.
Once more something in Scottish History shows us, that the Clans and people of 'Alba' throughout history have been thought to be barbaric and primitive, but they were really clever with much deeper meaning to lots of things than others dared to think and some still won't believe.