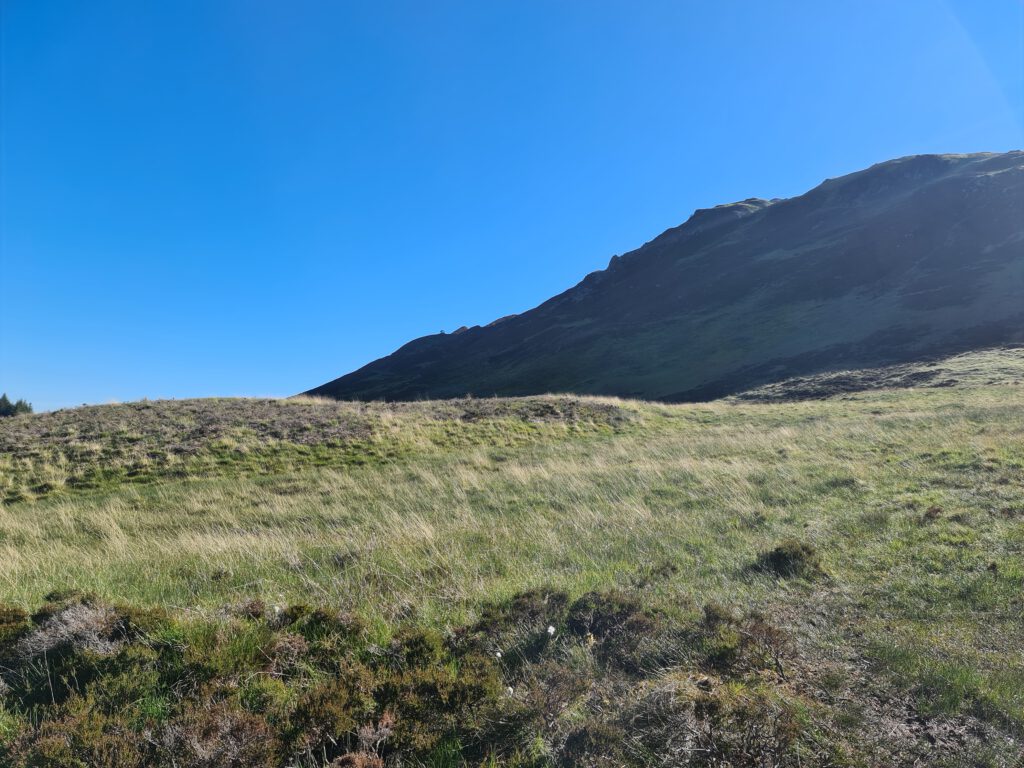 Rating out of 5: 4
Source: walkhighlands
Reasons:
The route up Beinn Each in general is a very lovely route though pretty steep in some places. The reason why it doesn't get 5 stars from me however is because I don't like to walk the same way down as up. Something I unfortunately couldn't avoid with the route from walkhighlands. In general, there is still the opportunity to keep on walking, heading up Stuc a'Chroin as well afterwards, I personally didn't do that but there were some people I met along the way, who planned to do so.
One of the advantages of Beinn Each is for sure, that it is less well known than Ben Ledi, his bigger brother, which leads to less people climbing Beinn Each and by that the hill being a more quiet Corbett where you can still enjoy superb views from the top without having a lot of people surround you or walk through your pictures, never to mention the noise you have on some hill tops. Beinn Each is a perfectly quiet spot still and I for sure hope it will stay a more delicate hill which offers a place to those who don't appreciate the above-mentioned points on the more famous hills.
If there would be a round route existing Beinn Each would definitely get 5 stars, since this isn't the case, it only gets a very good 4-star rating from me.