Rating out of 5: 3.5
Source: Walkhighlands
Reasons:
Following the Borders Abbeys Way – A scottish World for the first big part of the walk up to the town of Roxburgh, the walk enjoys great views over the river while following clear tracks and some minor bits of road.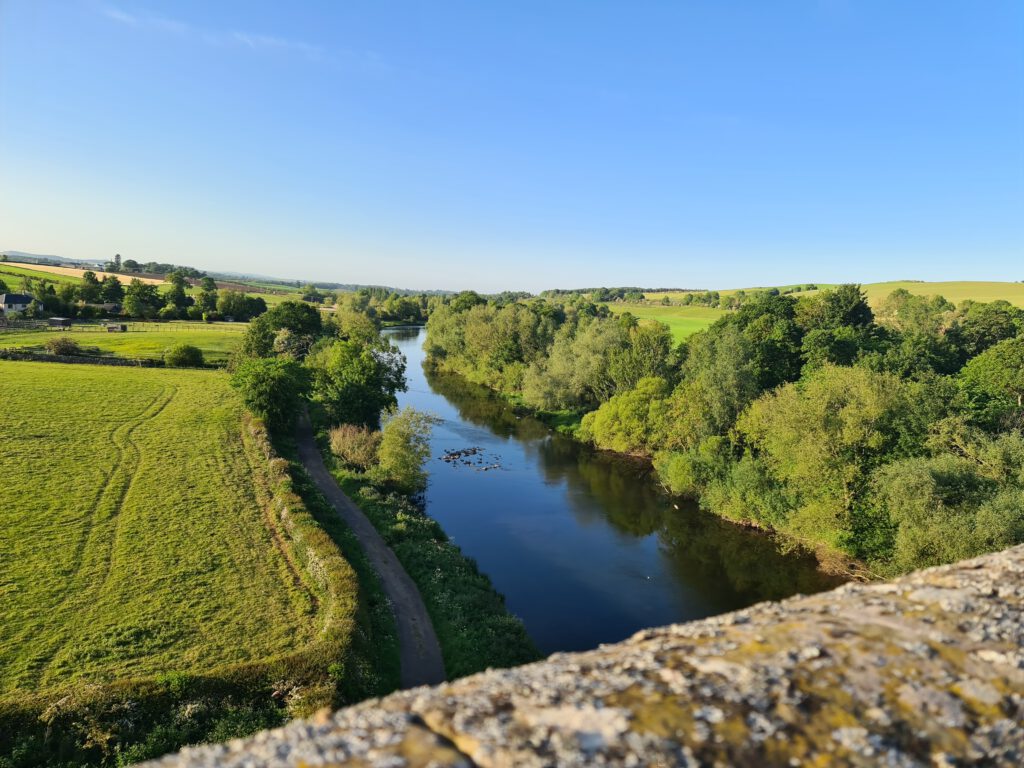 Along the way you will see countless historic sights, such as Kelso Abbey, Roxburgh Castle ruins, Wallace's Tower and the Roxburgh Viaduct, which on one point you will cross before returning back to Kelso.
Some stretches alongside the road can seem very long for walking and can get annoying at times, at least in my opinion. Otherwise, the walk is very pleasant and offers great opportunities for a long and relaxing afternoon stroll, perfect for long summer days.
I would definitely advise you to take the small detour up to the very badly ruined walls of Roxburgh Castle, from where you can enjoy wide views as well as wander through history, that being said it is easiest to get up there and enjoy it, when the nettles and thistles are back in their winter sleep.