Location: near Galashiels, Scottish Borders, Lowlands of Scotland
kind of building: baronial mansion
today: open to public, partially still used by the family (that part being closed to the public)
public transport: Buses to Galashiels or Tweedbank stop on the bridge, just a couple of metres from Abbotsford
scheduled monument: yes
managed by: Abbotsford Trust
entrance fee: £ 14 (per adult for the House and the Gardens)
opening times: everyday 10am to 4pm
directions: Abbotsford – Google Maps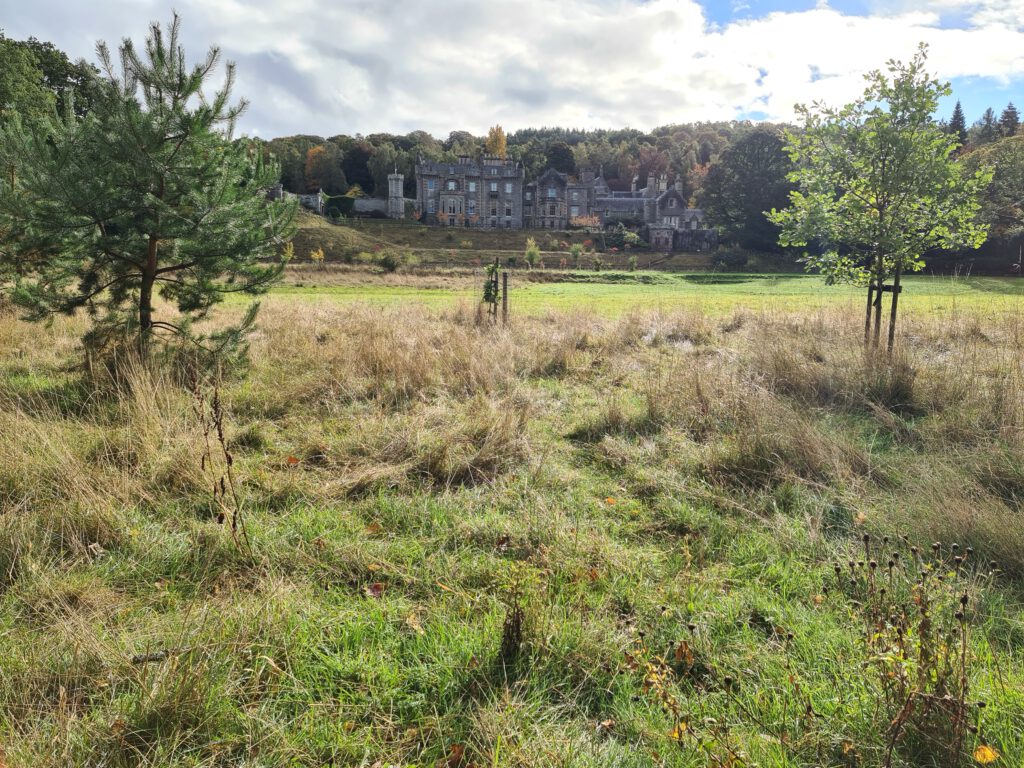 Abbotsford is maybe not a place known to everyone, but most certainly to a lot of people, mostly so, to those who know the name Sir Walter Scott. However, it still is referred to as maybe the most famous house in the world. Abbotsford once has been the infamous writer and poets' home, built by him and still owned by his descendants in 2004 before going over into the hands of the Abbotsford Trust.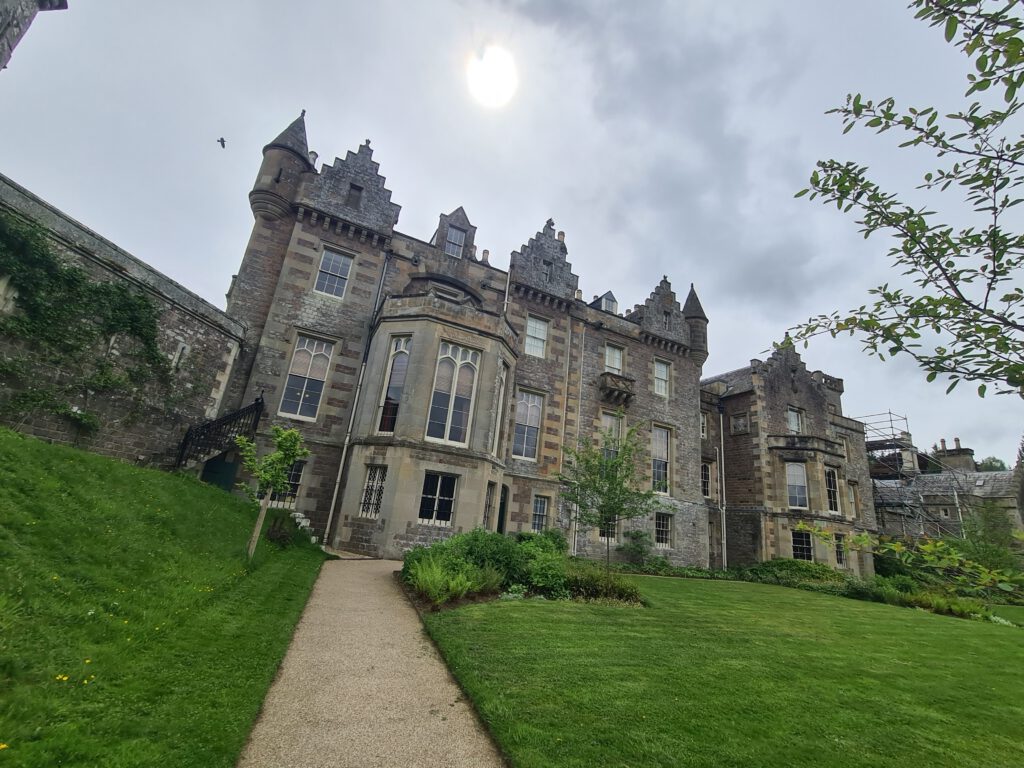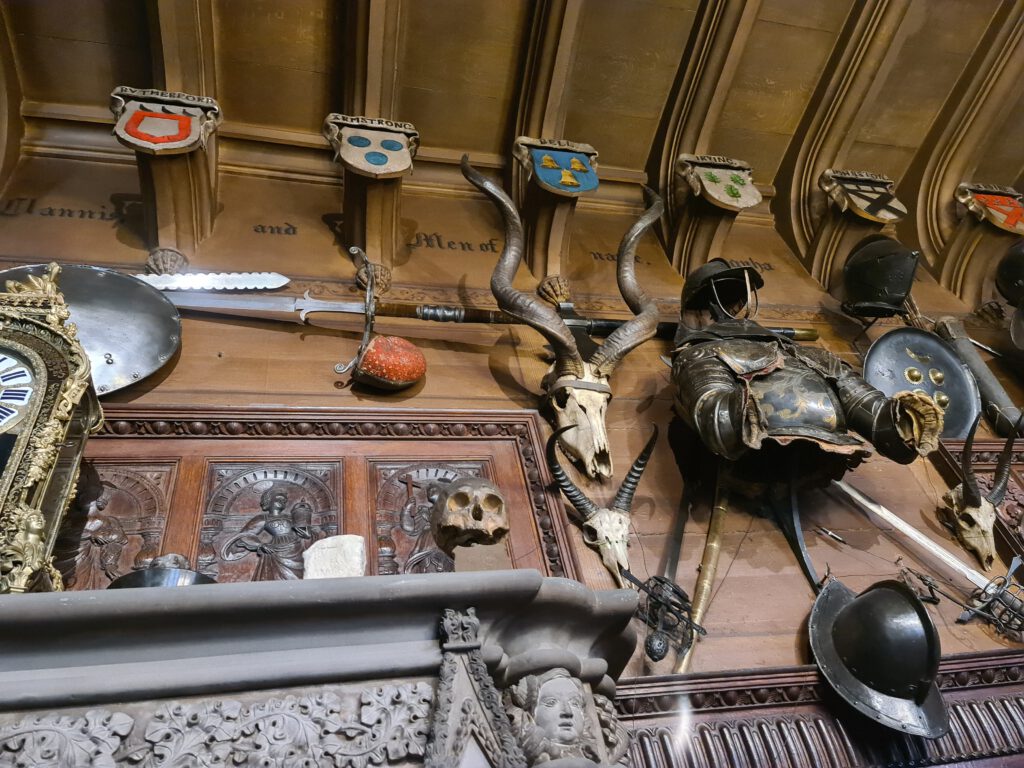 Located between Galashiels and Tweedbank in the Scottish Borders Abbotsford – The Home of Sir Walter Scott was formerly also known as Catleyhole or Clarty Hole before it was bought by Scott. It was built as a historic country house right next to the banks of the River Tweed and nowadays is listed not only as a Category A listed building but the whole estate is also listed in the Inventory of Gardens and Designed Landscapes in Scotland.
What most people underestimate is the money spend on the creation of Abbotsford; it was Sir Walter Scott's own creation. After having been successful with a few of his works, Scott started building Abbotsford, later having to pay off huge debts.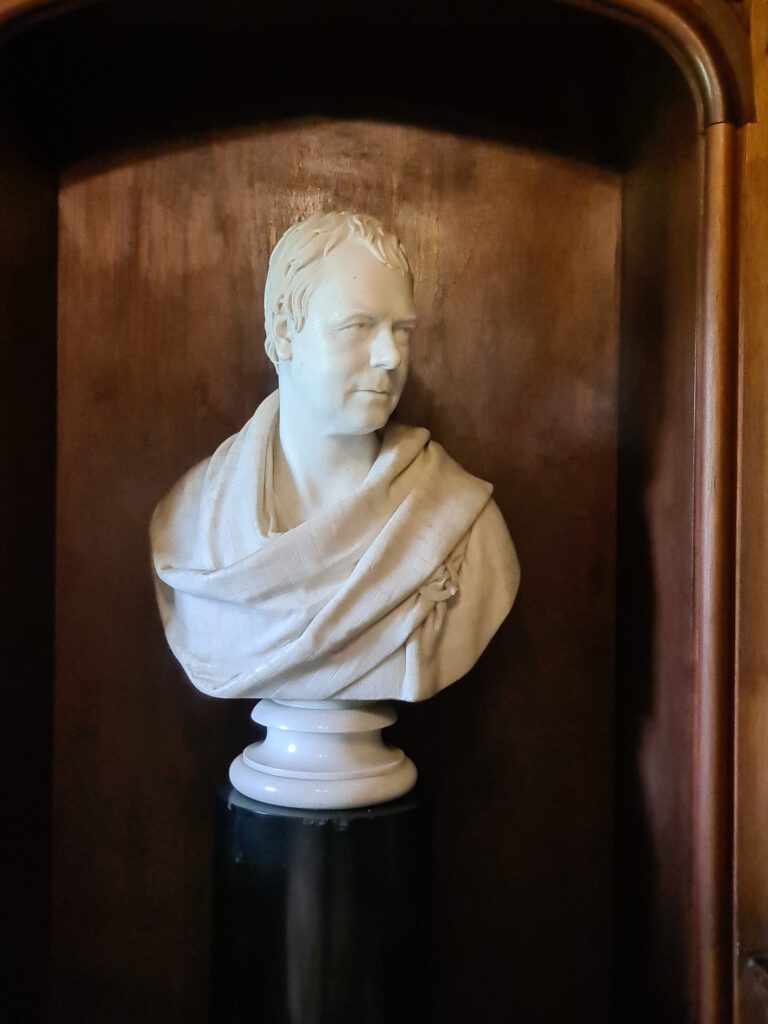 Given the fact that the house itself was built in the 1900s and only the Scott Family living in it there is not much history surrounding it, except that of its owner Sir Walter Scott.
The property originally consisted of an old farm which Scott bought in 1811 and started enlarging the original farmhouse before undertaking further massive expansions between 1816 and 1824 creating more of a mansion instead of a normal house. Here he had a large library, collections of ancient furniture, arms and armour, as well as many other relics, reflecting his interest in the Scottish history. The library for instance consists of more than 9000 rare literal pieces.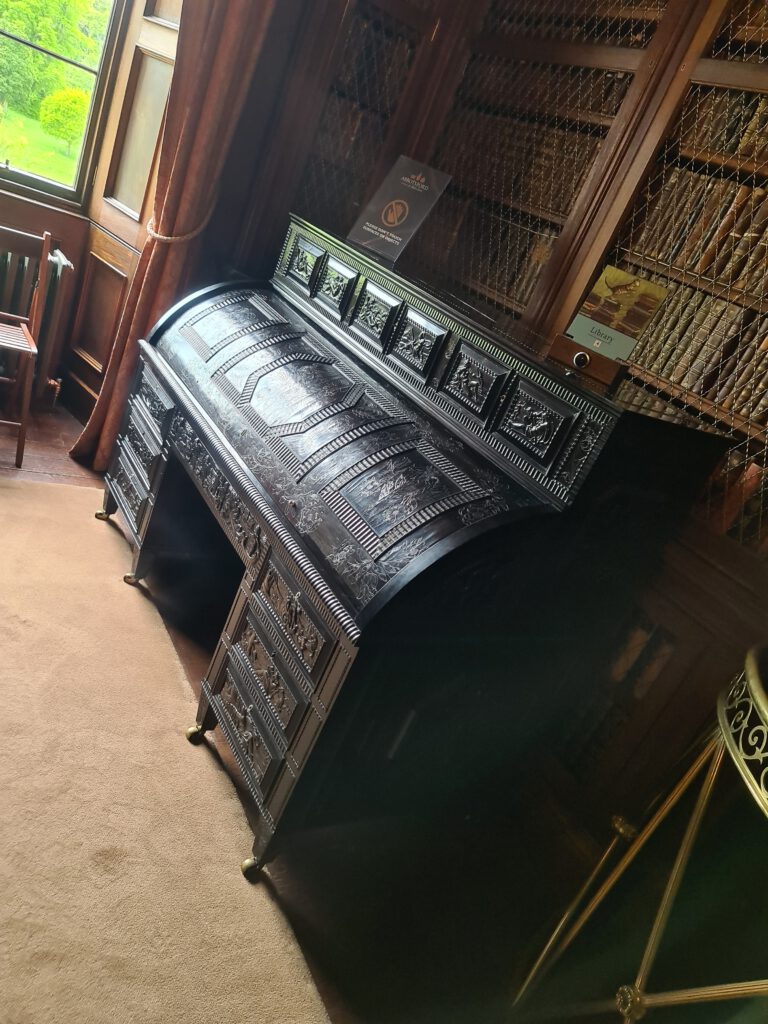 Mainly built in a Scottish Baronial style the house is just incredible to look at, it gives you the feeling of standing inside or right before a royal palace, to this day many of its attributes and themes were and are getting copied into buildings. Added the gardens and the woodland surrounding the Abbotsford, it really makes it to a miniature castle, with the small towers supporting the picture as well.
Using parts of relics from historical structures and buildings it is not a huge surprise that within Abbotsford you can find the doorway of the old Tolbooth in Edinburgh, alongside others which are mainly built into the walls of the South Garden.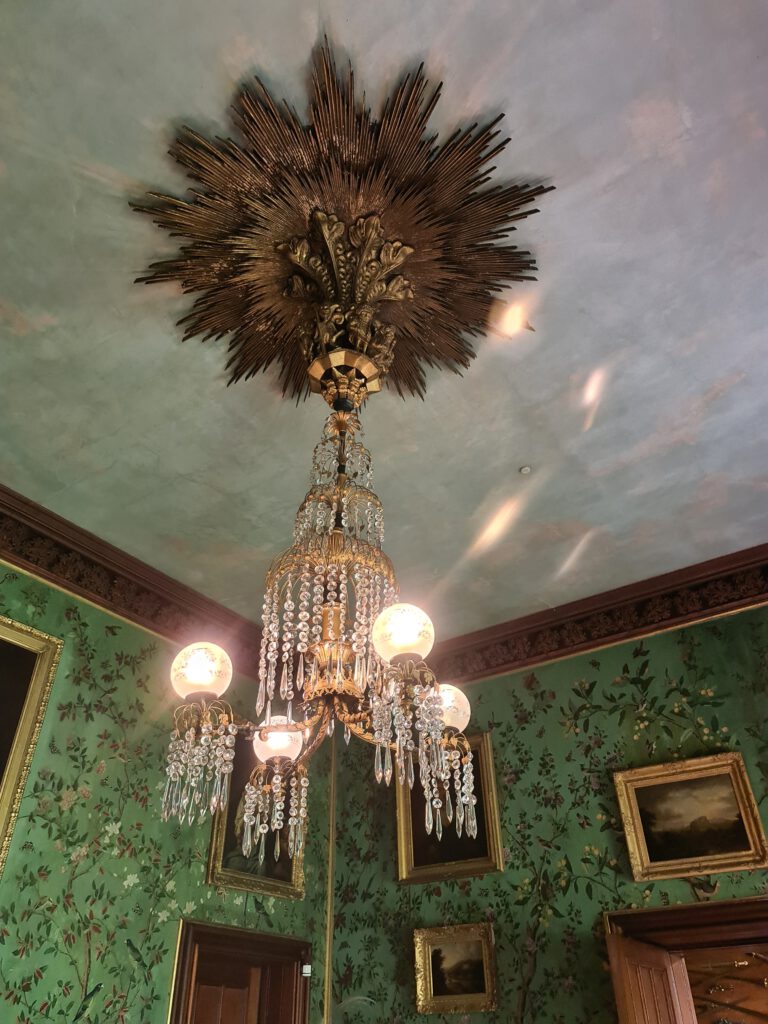 Alongside those old parts of the house Scott still also was a comfortable person and so he added features to his mansion which alongside the historical feeling brought him all the comforts of a modern place, some of which having been early gas lighting and bells.
Scott unfortunately didn't spend a lot of time in Abbotsford only enjoying it for a year and his son Walter never had the pleasure to see it at all, dying in 1847 on his way back from India, just 15 years after his father Sir Walter Scott passed away in the dining room of Abbotsford, exhausted by trying to pay of the huge debts he was in.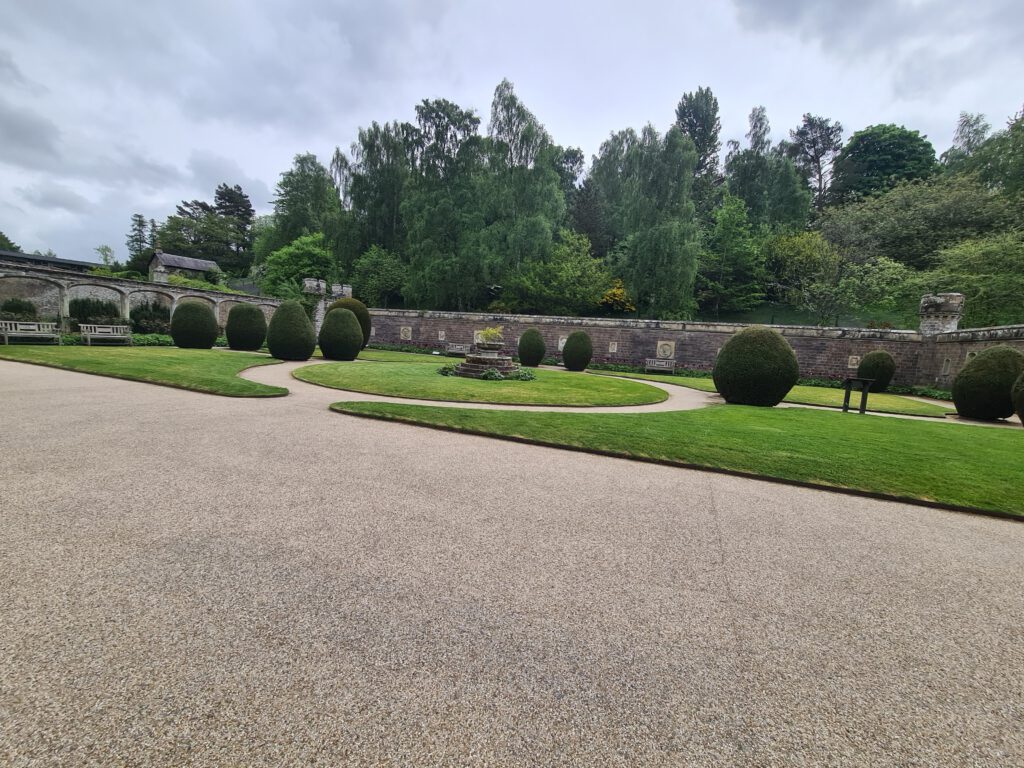 Just one year after Sir Walter's death, the house was opened to the public, though it or at least parts were still occupied by Scott's descendants up until 2004 when his last direct descendant, holding the Lairdship of Abbotsford, Dame Jean Maxwell-Scott (Sir Walter Scott's great-great-great-granddaughter) died. Jean had inherited the house from her sister after the two had transformed the house into a premier tourist attraction in Scotland, relying on the visitors and their money for the upkeep of Abbotsford. It was those high maintenance costs which led to the house having no electricity until 1962.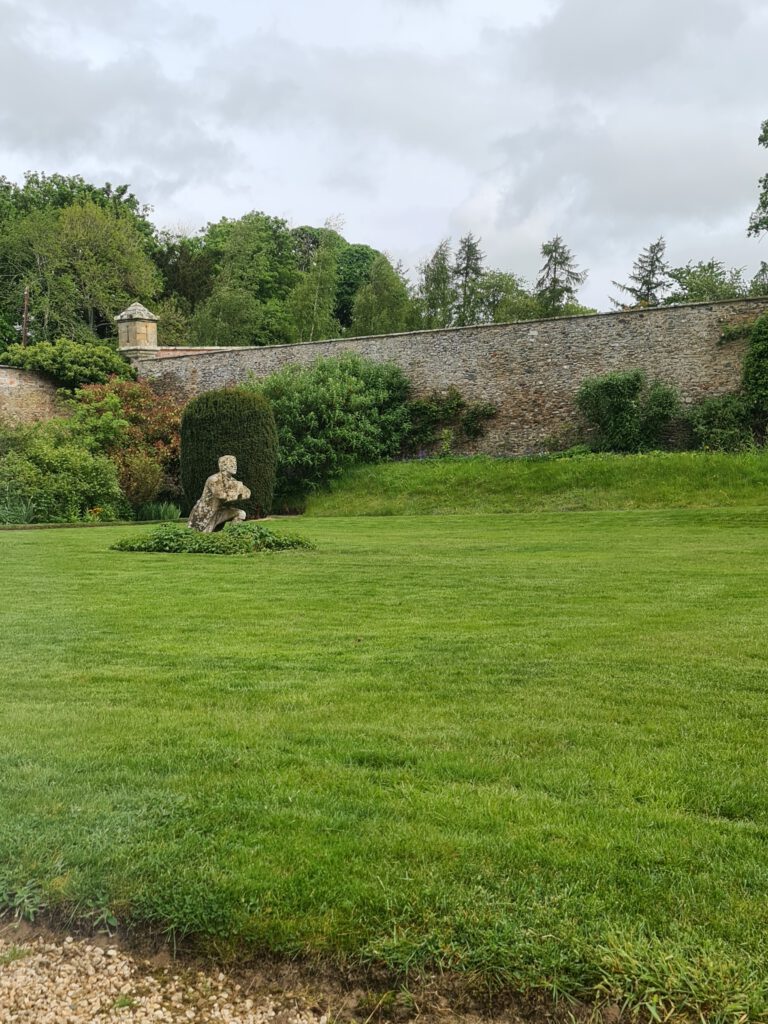 After Dame Jean Maxwell-Scott's death the Abbotsford Trust was established and had an eye on the house ever since, opening the visitor centre we see today and keeping intact the house and its gardens to be explored by many visitors each year.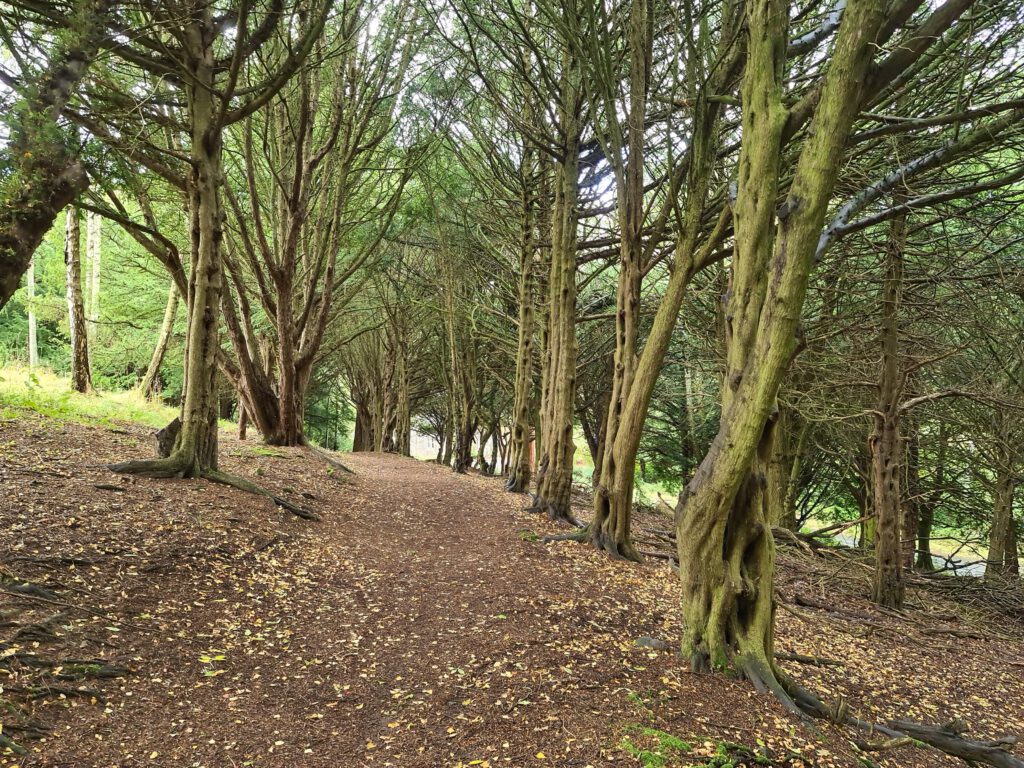 And once again we get to my favourite part about most places I visited, the ghosts part. Abbotsford just like many castles (yes, I am, again, comparing it to castles and palaces) has a ghost haunting its walls, in this instance it is the ghost of Sir Walter Scott himself, haunting the dining room. Even in more modern times there are still sightings of this ghost or apparition (however you want to call it) reported. But not enough with one ghost at Abbotsford… no the mansion reportedly is also haunted by the ghost of George Bullock who is way less famous than Sir Walter but still had a connection to the place, he oversaw the rebuilding process at Abbotsford before he died in 1818.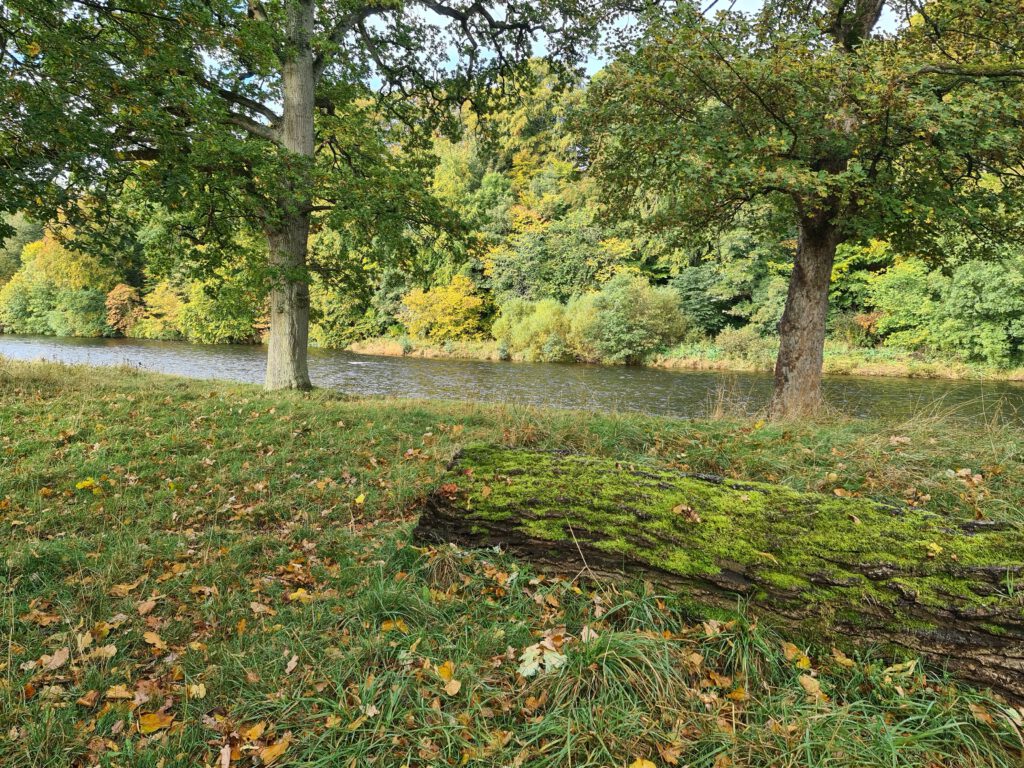 There is much more to say about Sir Walter Scott himself, however after a lot of consideration I decided to do that on a certain point with a separate blogpost in honour of this icon of a writer.
When visiting the grounds of Abbotsford and the building itself make sure to be responsible and follow the guidelines since there are many old artefacts which could be damaged or destroyed and we all want many more generations being able to enjoy it as well as ourselves.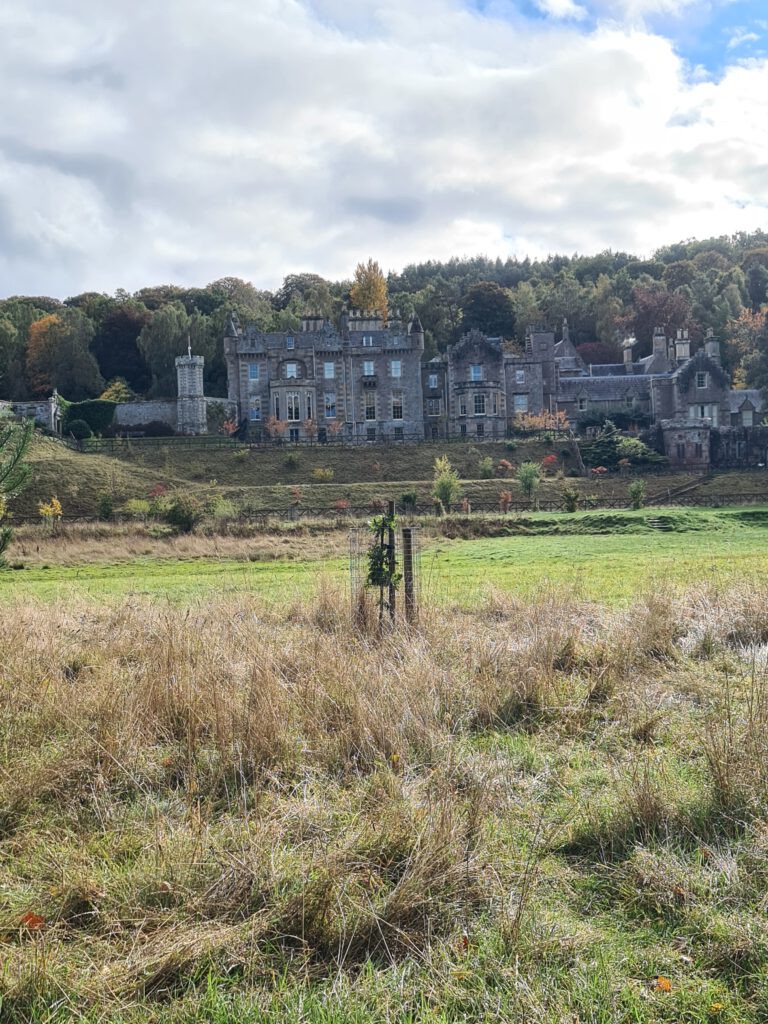 Abbotsford really is a nice place to spend a couple of hours… to walk about and enjoy the nature as well as explore the history inside the house while wondering what Sir Walter Scott could have written there if he'd lived longer in this place.